Rustic stone walls. The soft glow of fairy lights strewn from the rafters. Lofty ceilings that marry a sense of space with charm. There's so much to love about a Somerset Barn wedding, but just how do you bring it in on budget? With these 10 top tips, you'll be ready to tie the knot.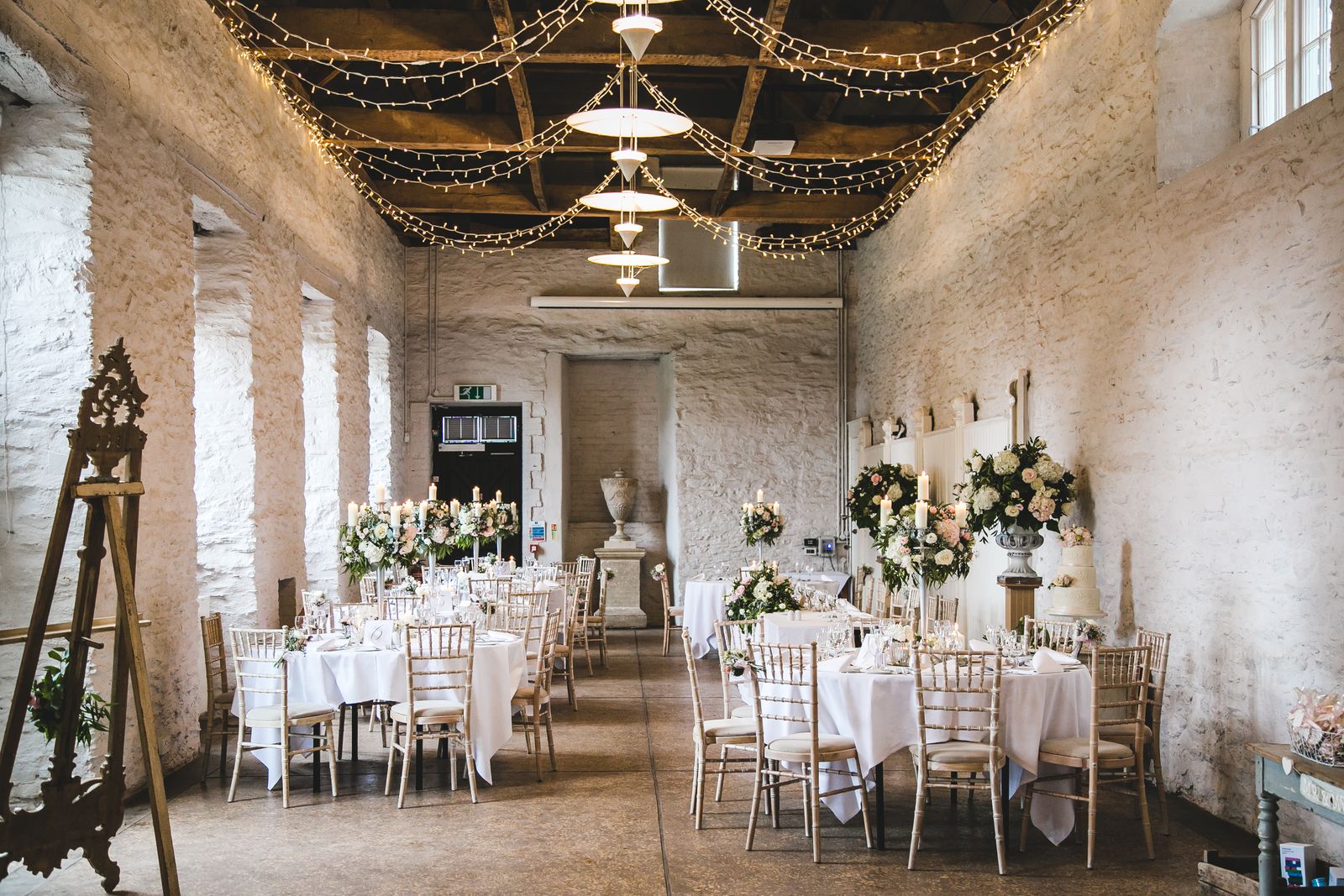 Image courtesy of Jamie Dodd Photography
1 It's all in the name
Not all Somerset barn wedding venues are barns alone. In fact, they don't always have barn in the name.
Say 'I do' at Hestercombe and in addition to our dreamy ceremony Orangery and classic country house, you'll unlock the Bampfylde Hall.
Don't be fooled by the name - the rough stone walls, timber roof and fairy light canopy make this every bit the barn and not at all an imposing hall. Even better, you'll enjoy all of Hestercombe's magical spaces for one affordable venue hire.
2 One price fits all
Here at Hestercombe, we aim to make the planning process as simple as possible, starting with your drinks reception. That's why we have one straight-forward price per glass for your drinks reception, no matter how many guests you invite. Pimm's or prosecco - the choice is yours, for celebrations little or large.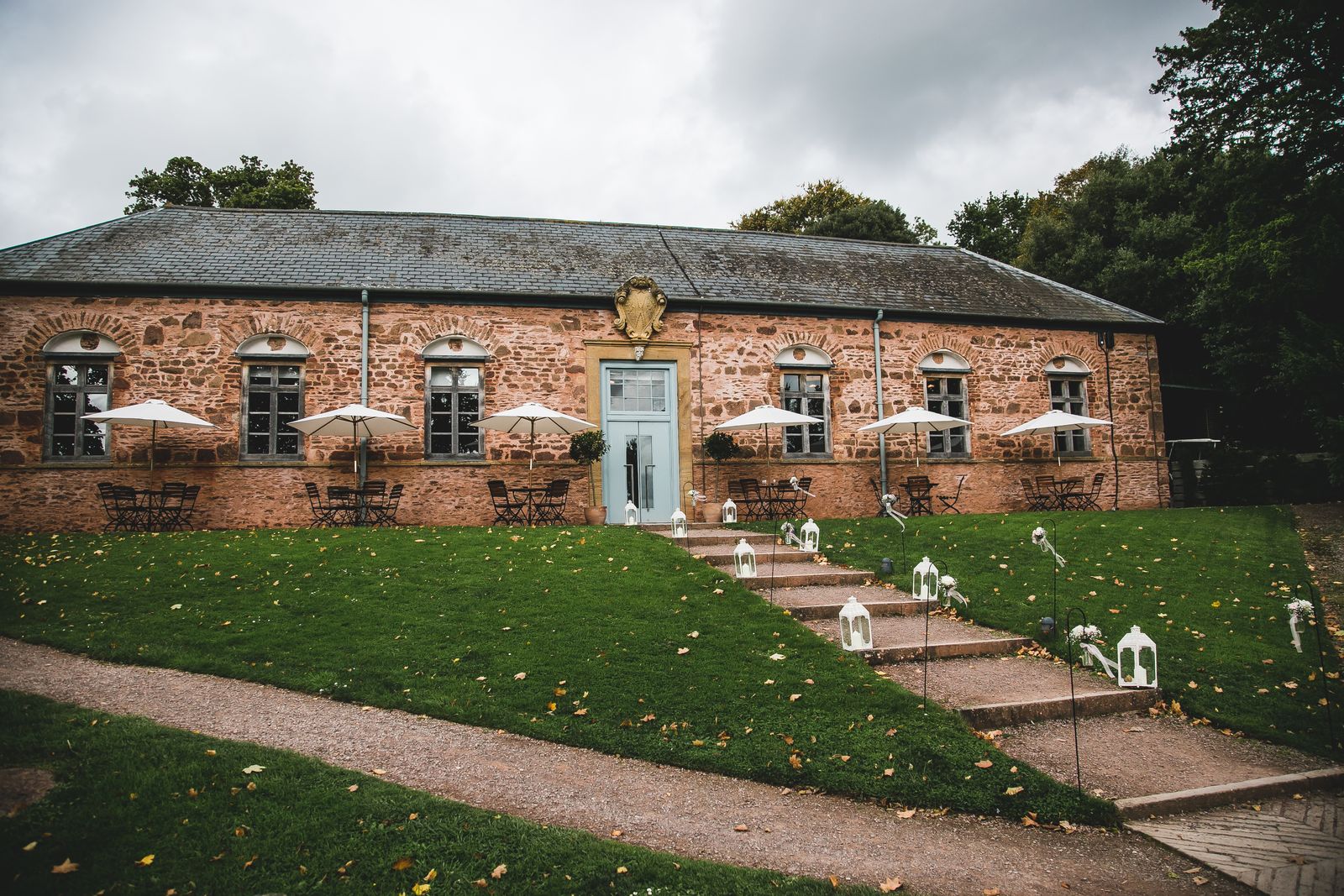 Image courtesy of Jamie Dodd Photography
3 Think outside the box
Barns that have been restored and designed exclusively for weddings will come with a premium price tag. But that doesn't mean there won't be a gorgeous Somerset wedding venue that works for you. Hestercombe's barn-style Bampfylde Hall is one of the beautiful buildings we've been blessed to inherit and treasure at Hestercombe. We'd love to invite you to enjoy it too at your wedding.
4 Go all-inclusive
And by that, we mean an all-inclusive team. Not only will things run like clockwork when in-house caterers and wedding coordinators are working together, it'll also save you spending money on bringing extra people in.
At Hestercombe, you'll have the expert help and friendly guidance of Julie and Caz, your wedding coordinators. You'll also have our talented team of chefs at your disposal, as well as first-class waiting staff, to deliver the day of your dreams. There's no need to spend extra on a planner, toastmaster or bar hire here.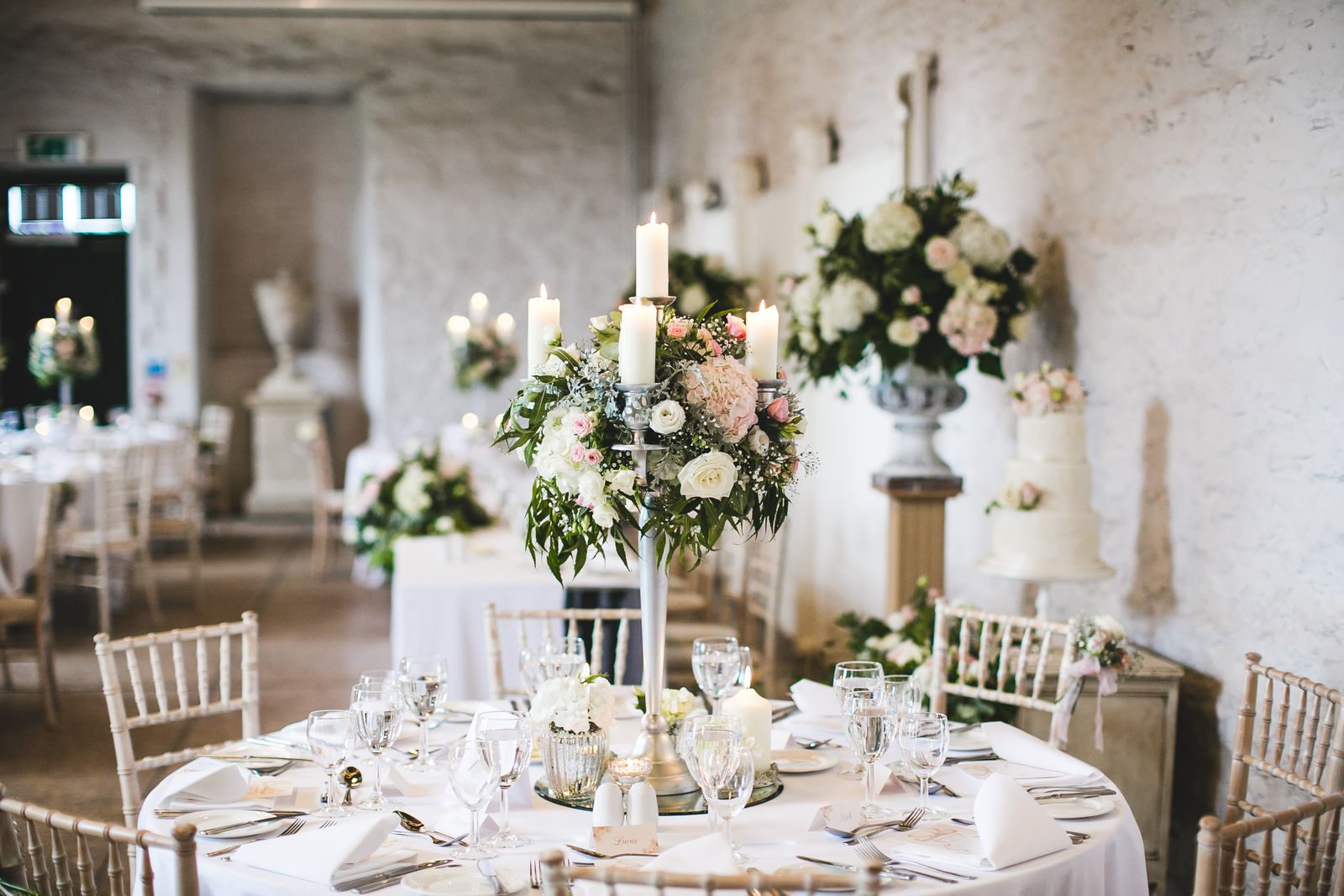 Image courtesy of Jamie Dodd Photography
5 DOs and DON'Ts of dry hire
When you're looking for an affordable Somerset barn wedding venue, it's easy to be tempted by dry hire venues with low hire rates. But don't be fooled into thinking that's your final cost.
With dry hire, you'll be forking out for lots of extras, from table linens and glassware to the tables and chairs themselves! And if the venue doesn't have a kitchen on-site, you could even find yourself funding a catering marquee.
Marry at Hestercombe, on the other hand, and your venue hire is one, straight forward fee. All our enchanting spaces are included within that, as are pretty finishing touches like chiavari chairs.
6 Be upfront about your budget
It's simple: let our lovely wedding coordinators Julie and Caz know what you're happy to spend and they won't prompt you to spend a penny more.
It's your day, your way, and you define how much you'd like to invest in the catering, drinks and more.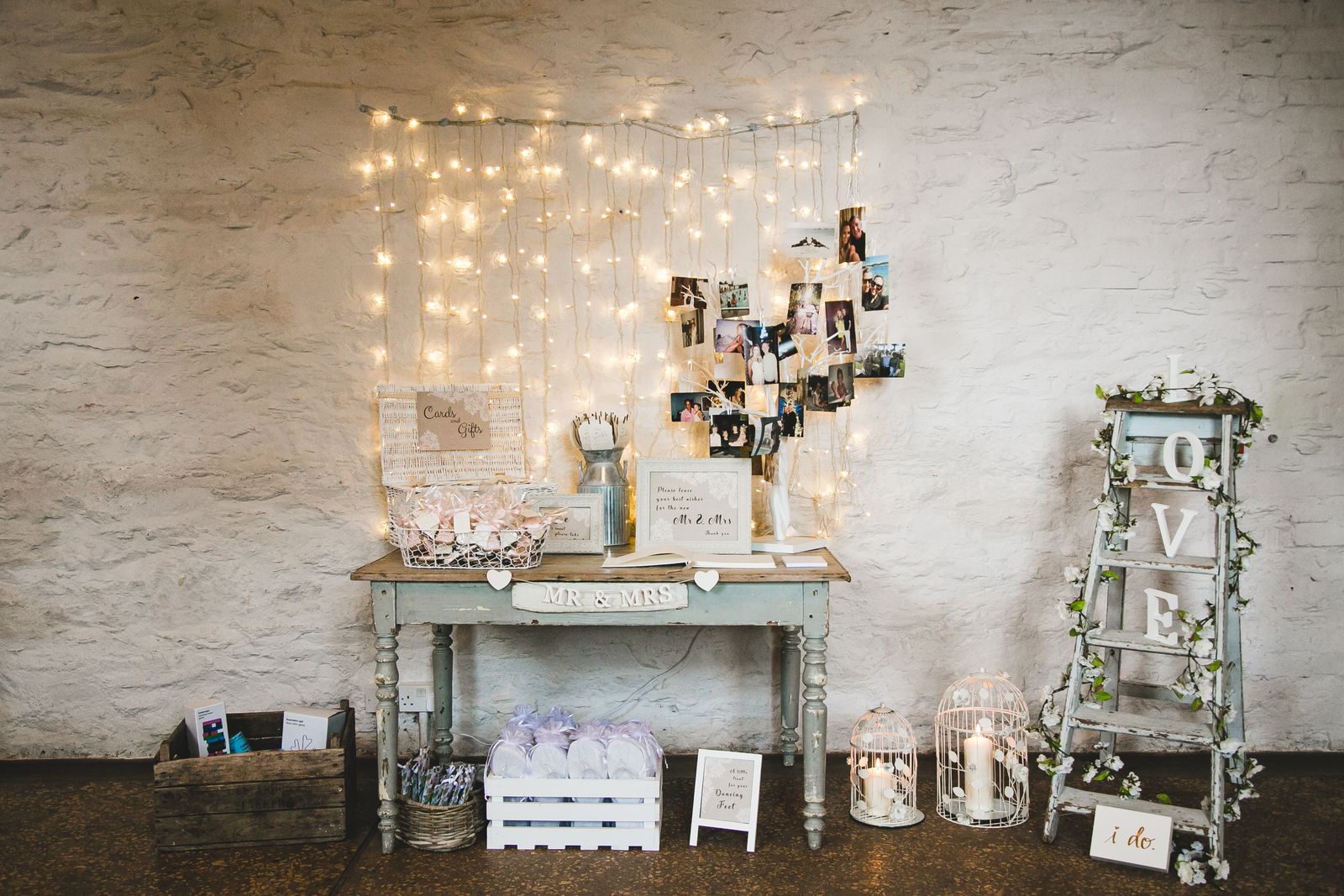 Image courtesy of Jamie Dodd Photography
7 Spread your payments
One of the challenges during wedding planning is managing your budget so that you can pay suppliers and your venue at the right times. Often, these come in a flurry, first with deposits and then with balances due. Write it all down in a spreadsheet to ensure you've saved little and often ahead of the due dates.
8 Don't go details crazy
Look for a Somerset barn wedding venue that is already 90% of the way to fulfilling your dream. Things to look for include fairy light canopies already being installed (which you'll find ready and waiting for you at Hestercombe) and a romantic backdrop of timber and stone walls.
Add flowers, a sign or two and table centres to give the space your stamp. A beautiful Somerset barn wedding venue to start with means you'll avoid spending a fortune on decor or blooms.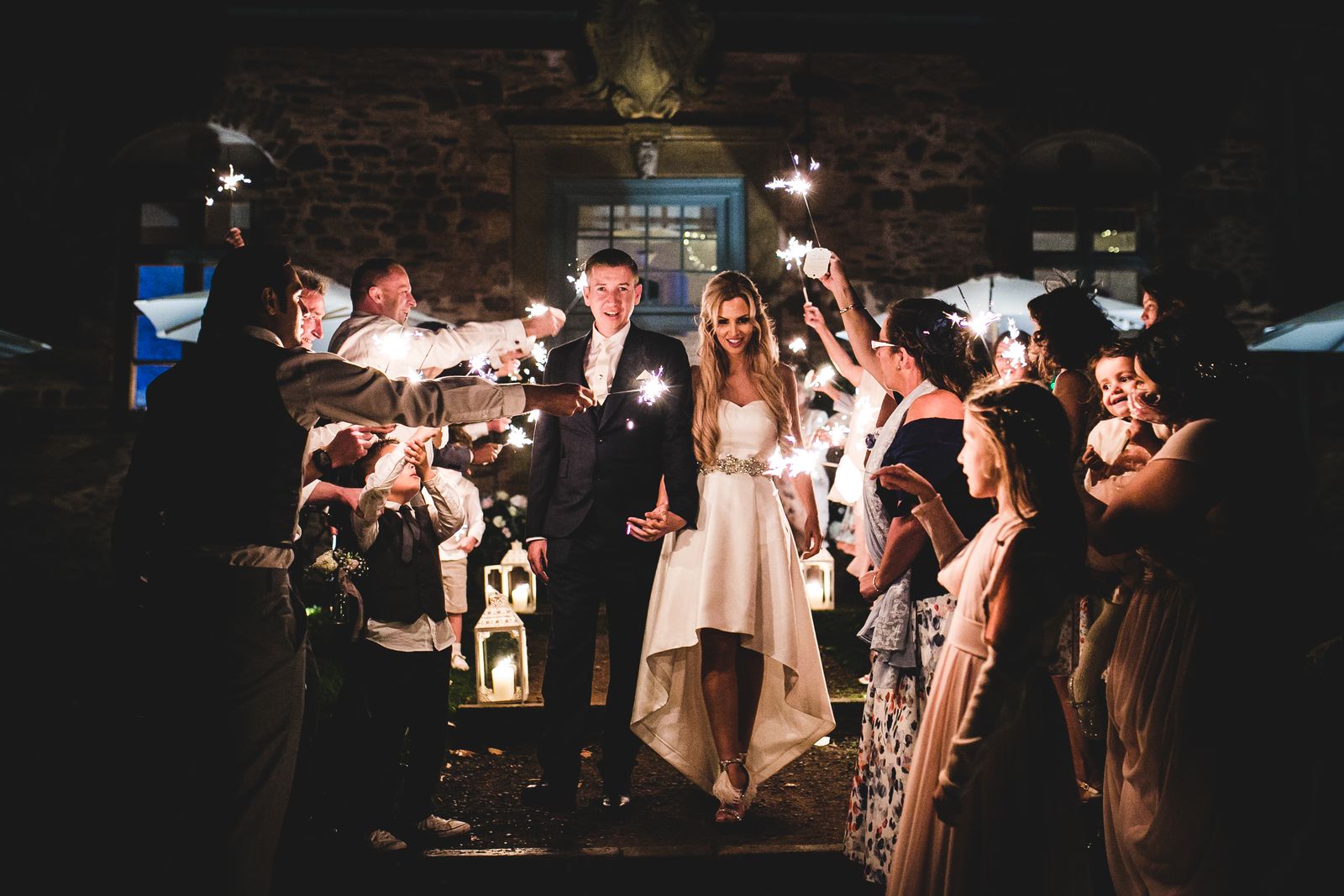 Image courtesy of Jamie Dodd Photography
9 Perfect timing
When you've got 80 guests to feed, every plate counts. So, if you're looking for ways to make your savings go further, consider reducing the number of dishes served. That could be cutting out the starter and letting canapés take their place. Or it could be serving a lower-key Ploughman's supper instead of another grand evening buffet.
You could even opt for a slightly later ceremony time to cut out one meal altogether and serve your wedding breakfast at dinner time. Make your vows in the candlelit Orangery, then dance your way up the steps surrounded by sparklers and into the twinkling Bampfylde Hall after dark.
10 A room for two
With many Somerset barn wedding venues now asking you to book on-site accommodation within the hire fee, costs can quickly spiral and you may not want that financial commitment or to pass it on to your family and friends.
At Hestercombe, we guide you to handpicked accommodation so you can choose what feels right for you. There are places the entire family can stay, and romantic boltholes just for the two of you. This way, you get full decision making power over the style of accommodation and how much you're happy to spend.
Equipped with these top tips, you'll be all set to celebrate the Somerset barn wedding that you've dreamed of without breaking the bank. Discover more about Hestercombe and how we could set the scene for your special day.