Expect understated gowns, eco-conscious styling and vegan menus to be top choices for couples tying the knot with a Somerset country wedding this year. We asked our wedding coordinators Julie and Caroline to share their 2020 wedding trends predictions, plus some of our fantastic suppliers too. How could you take these trends and personalise them for your day?
Image courtesy of Tilda Rose Floristry and Honeydew Moments
Eco-friendly flowers
"For 2020 we are seeing a surge in ethical and eco friendly wedding flowers," explains Sarah of Tilda Rose Floristry. "Rather than flying in unseasonal blooms, brides are preferring to choose seasonal, British-grown flowers to keep their carbon footprint low."
"There is a big drive to limit the use of floral foam, and single-use plastic, and so the use of more natural and traditional floristry techniques is on the rise, meaning floral arrangements will look more natural and whimsical and a little less perfect."
Reuse and recycle
"More and more couples are recycling for their wedding," reveal Julie and Caroline. But this 2020 wedding trend is not limited to after the dancing is done. "We're seeing couples working with other couples, borrowing and passing down items from one celebration to another."
Vases, candle holders and finishing touches like a box for your cards are all brilliant items to source second-hand, helping your budget go further and reducing the amount of waste your wedding creates.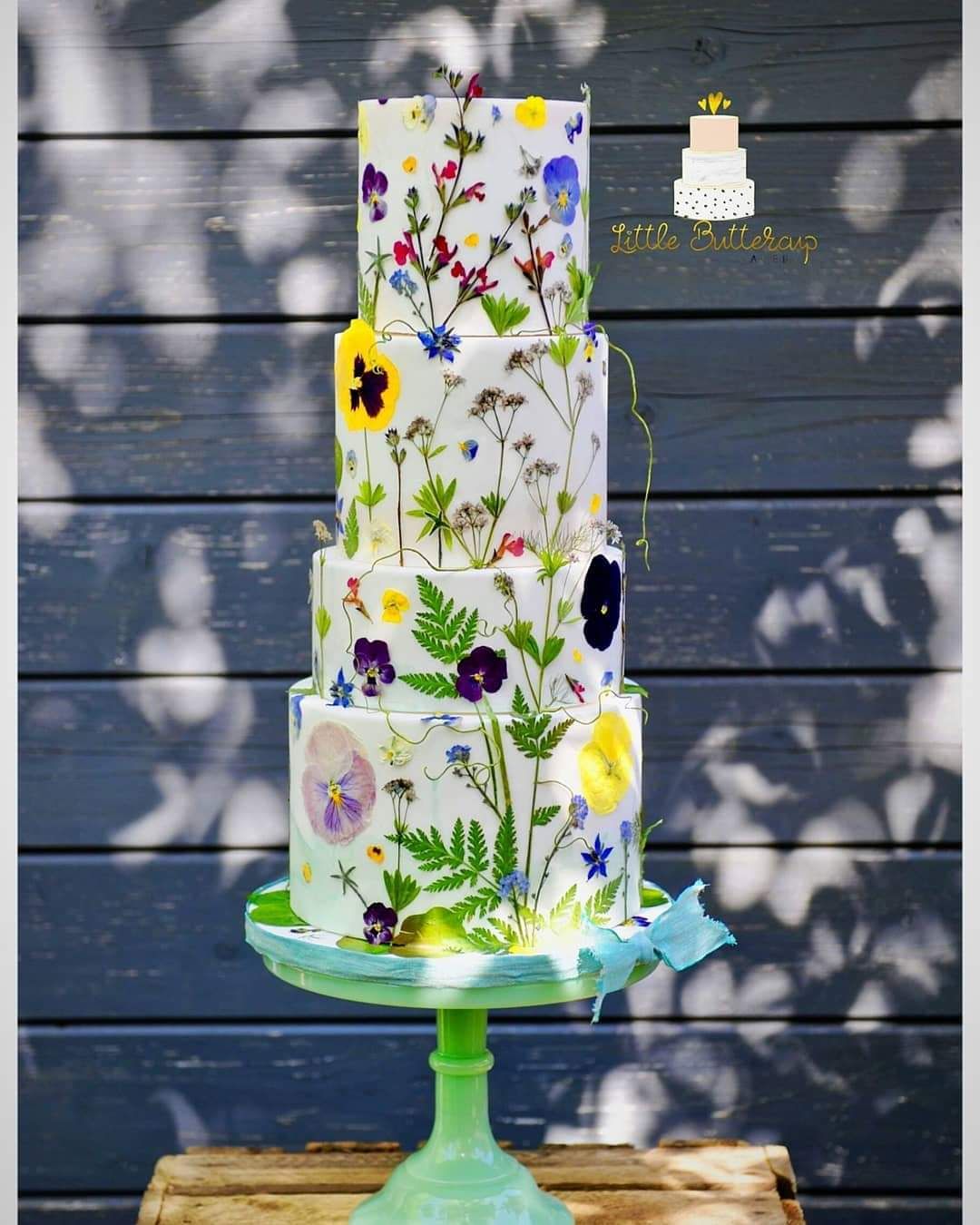 Image courtesy of the Little Buttercup Cakery
Natural attraction
"The increasing concern for the environment also influences cake design," adds Tib of the Little Buttercup Cakery. "There's a growing love of local produce, like edible flowers that can also be florally decorative on the cake. The imperfect buttercream finish made popular by Harry and Meghan with loosely arranged meadow flowers creates whimsical charm and brings an organic feel for rustic weddings."
Game, set, match
Garden games have long been popular for a Somerset country wedding. Here at Hestercombe, our Orangery Lawn presents the perfect spot to get out the croquet, tower the giant Jenga or even toss quoits during your drinks reception.
"Team-based games are especially popular," add Julie and Caroline, "with quintessentially English games like rounders making a comeback, especially with a boys versus girls twist."
Discover more ideas for a quintessentially English Somerset wedding from Helen and Dan's big day.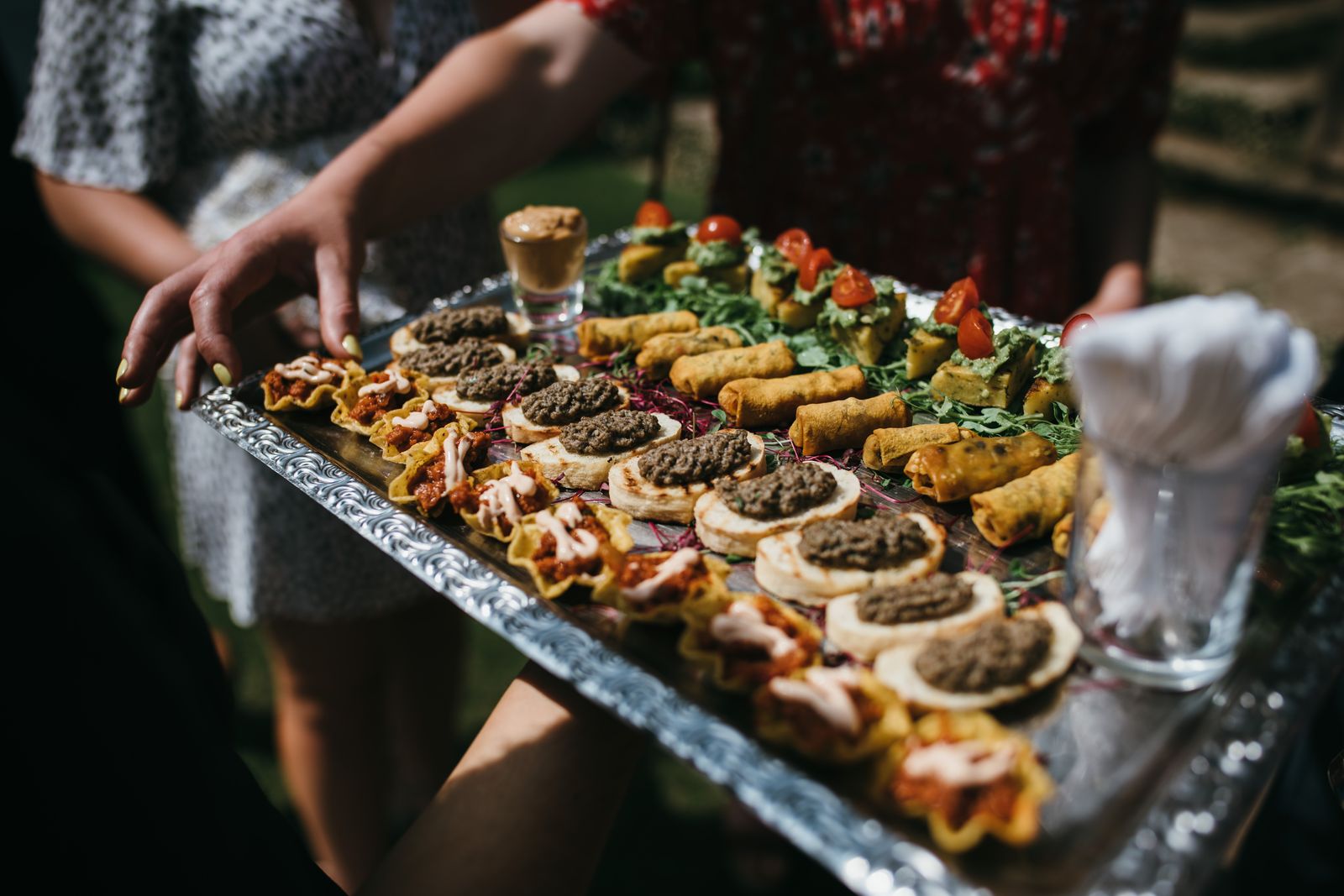 Image courtesy of Simon Biffen Photography
Custom made menus
"Whether dietary requirements or foodie preferences, crafting custom menus is something our Hestercombe chefs will be doing a lot of for 2020 weddings. Vegan menus are proving especially popular. And with such vibrant and delicious vegan dishes created by the chefs, we can see why!"
Discover how Charlotte and Jonny celebrated an entirely vegan Somerset country wedding at Hestercombe.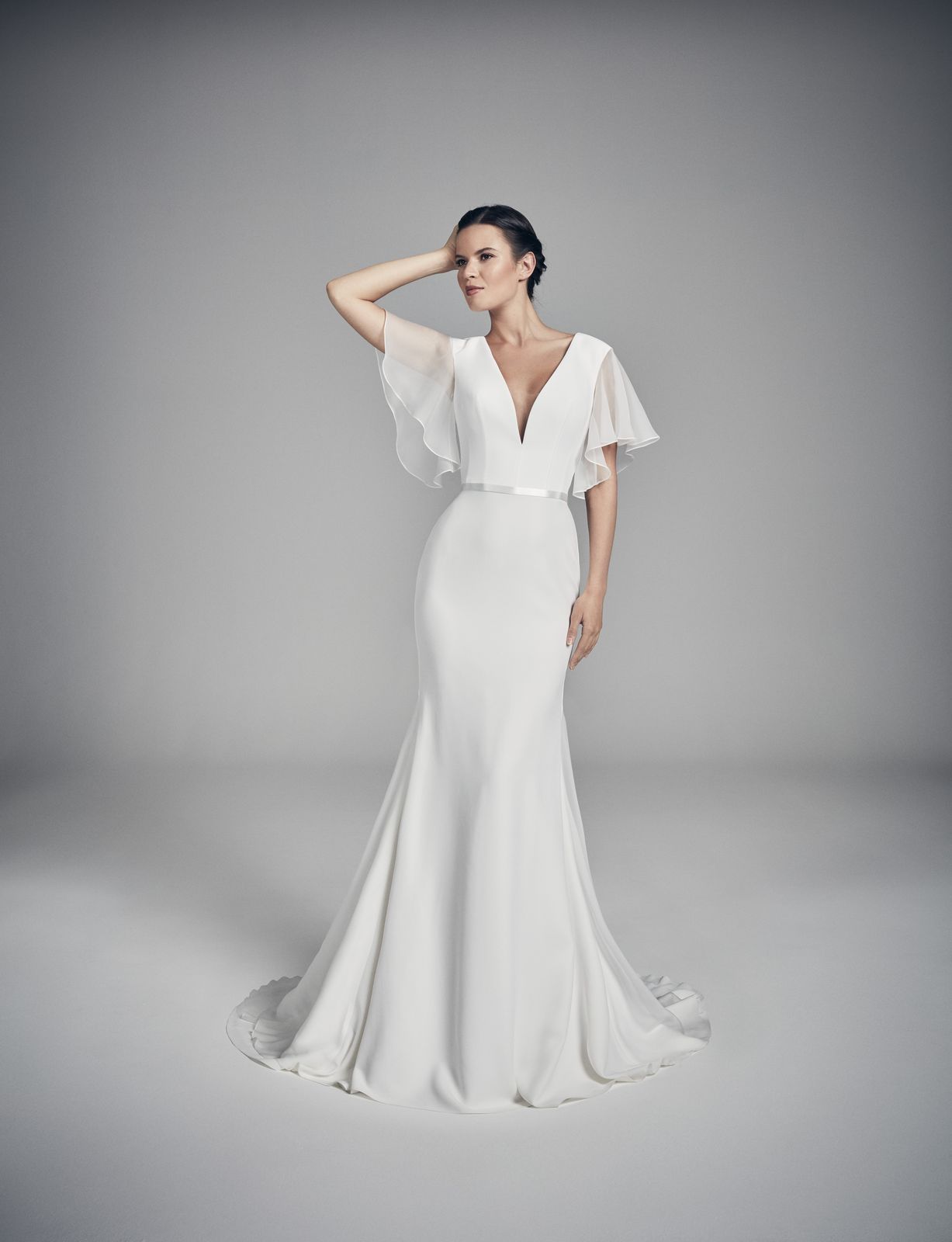 Image of 'Ariel', courtesy of Parham House Brides
Understated elegance
No guide to 2020 wedding trends would be complete without considering the dress for your country Somerset wedding. We asked Susan Hinckley at Parham House Brides for her predictions:
"Silhouettes will be simple with less detail. Classic with modern twists, like illusion inserts. Brides are looking for cleaner lines in plainer, romantic fabrics such as organza, lace and satin. Sleeves will be a feature in 2020 with off white being a signature colour."
Inspired by these 2020 wedding trends? Book your show-around, explore our virtual tour and discover how Hestercombe can form the magical backdrop for your wedding vision.