Rediscovering and Restoring the Octagon Summerhouse
by Assistant Archivist, Ben Whitworth The restoration of Hestercombe's Landscape Garden calls for a wide range of skills. For example, an Octagon Summerhouse is known to have existed in 1761 when someone listed it among the seats and alcoves within the Garden. However, it was subsequently demolished (perhaps at the end of the 19th century after the Portman family had bought the estate) and sadly all trace of it and its location vanished.
The discovery of foundations of a Georgian summerhouse during excavations in 2005 It was not until 2005 that an archaeological dig on the knoll above the SW corner of the Pear Pond revealed eight-sided foundations (illustrated), re-establishing its existence beyond doubt. The excavation revealed traces of nails, glass fragments, keystones for six windows, but not enough information to indicate (in the absence of any illustration) exactly what the building looked like. After much research and detective work, which included looking at surviving examples of Octagon Buildings in such places as Dunster and Stowe, Buckinghamshire, the building was re-created on its original site and officially opened on 30 June 2008. Among many other visitors, Father Christmas takes up residence each December and finds it makes an exceedingly cosy grotto. Help us restore other lost features of the Hestercombe landscape.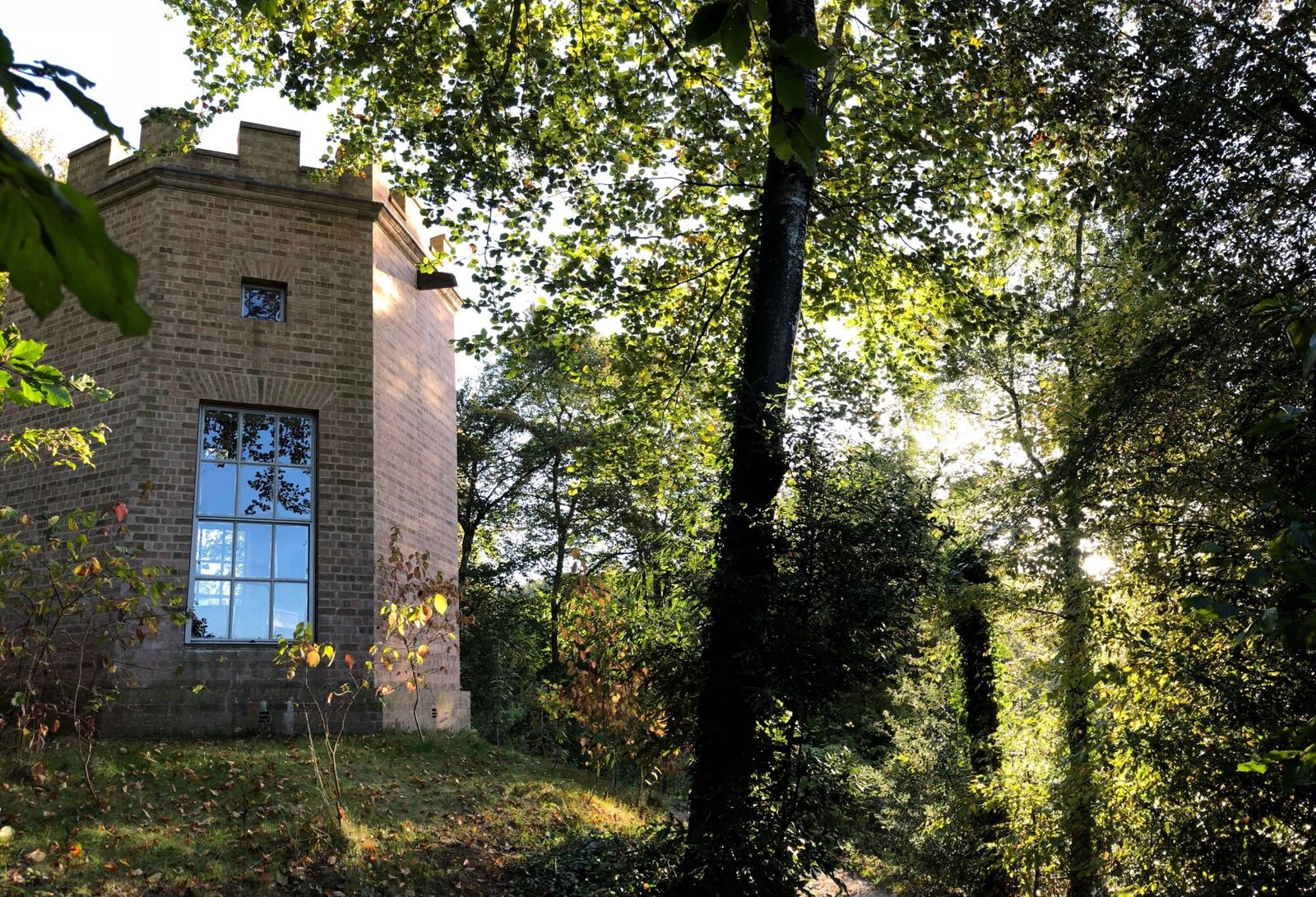 The restored Hestercombe Octagon Summerhouse, rebuilt thanks to the generosity of our donors, members and friends.