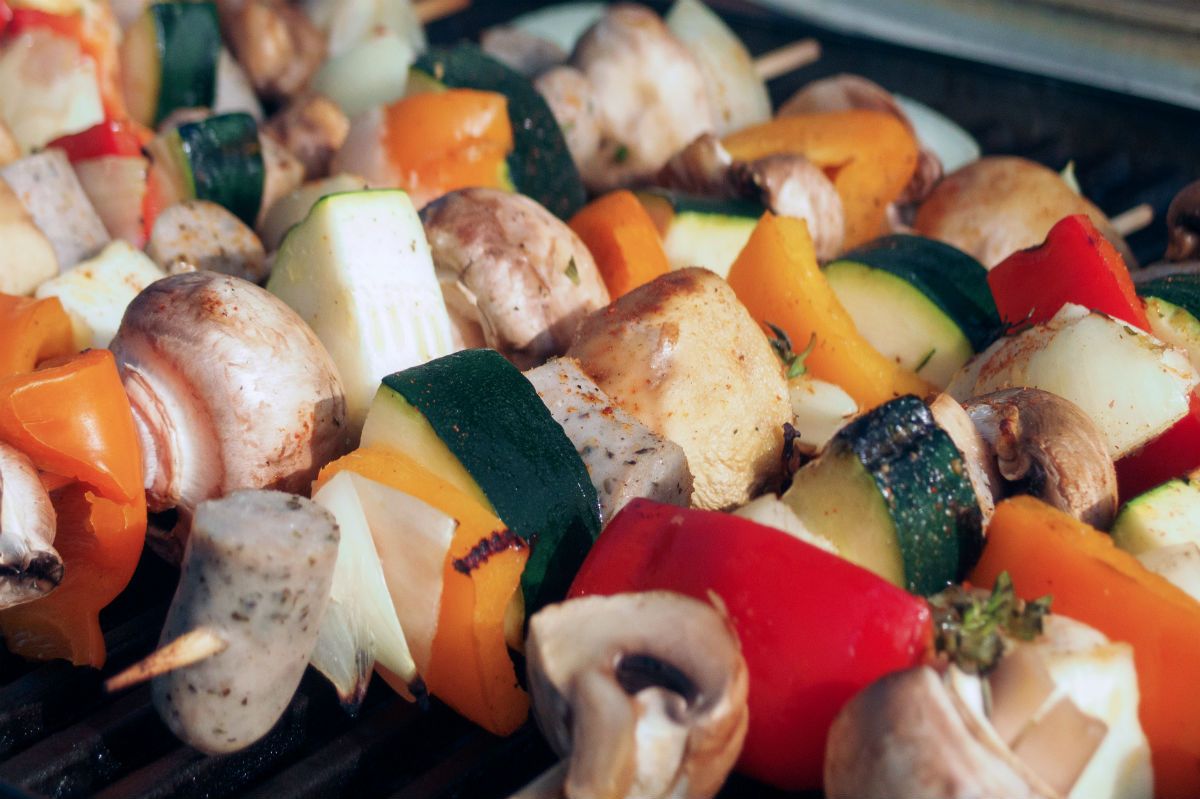 by Mathew Taylor, Head Chef at Hestercombe
We all like the idea of sitting out in the sun and having a barbecue with family or friends during the summer. For most people it's a great occasion but for that one person put in charge of the catering (which usually happens to be me) it can become a hot and stressful occasion. Here are a few of my personal tips to help you get ahead and get to enjoy it as much as possible.
1. Make sure the sun is shining
Nobody wants to be that person stood out in the rain cooking for everyone else having fun indoors. Just accept your fate, move inside and cook it in the oven so that you can socialise.
2. The 'B's in BBQ do not stand for 'boring'
We've all had beef burgers and sausages a million times - for good reason, as they are usually pretty tasty. But this is the 21st century, so in the spirit of innovation why not try something new. Some impressive - and tasty - barbecue dishes include maple glazed pork belly (see the Easy Maple Glaze recipe below), fresh squid or for a meat alternative, give seitan a go.
3. Prepare everything in advance
This is so simple, but will massively free you up. By prepping with plenty of time to spare, you can pay full attention to the main event and spend time with your guests. Don't be a barbecue control freak - task someone else with getting those salads or accompaniments ready.
4. Make your own delicious glaze
By making a delicious marinade or rub for your meat, not only will people notice the effort you've put in, but it helps add flavour and seasoning to your barbecue food. Even if you have limited kitchen skills, this is really easy to do.
Recipe: Easy Maple Glaze
Here's my recipe for a quick, easy glaze for that maple glazed pork belly, and it's perfect for ribs too.
You'll need:
1 cup of ketchup
4 tbsp soy sauce (use gluten free if necessary)
5 tsp balsamic vinegar
3/4 cup maple syrup
90ml bourbon or whiskey
Combine all in a pan and simmer for 5 minutes until sticky and thick. If you want to add a little kick, add some cayenne or dried chilli flakes. So simple but so tasty.
5. Don't make your guests endure your sad nuked sausages
You and your guests are hungry and just want to get the food ready as soon as is humanly possible, but do make sure that you allow the coals to heat properly before starting to cook. If there are still flames coming from the coals, the heat is too intense to cook with, and this is when everyone ends up with barely edible rock hard bits of charcoaled meats. Allow the coal to turn white and the heat will cook your food much more evenly, producing juicier, tastier dishes.
If you need to add more coal, add it to one corner and allow it to heat through before spreading it out. While cooking you will need to give it your attention.
Don't forget to enjoy the occasion too!
Fire & Feast Night at Hestercombe
Sample Matt's barbecue at the Fire & Feast Night as part of our series of Summer Late Openings, on Wednesday 19th June (5-8pm).