Too many books taking up room in your house?!
Our second hand bookshop has been very popular but to make sure it stays in tip top condition we need to keep a constant rotation of books. If you've got any books you've read and don't have space for bring them along! We'd appreciate all types of books but especially fiction, cookery, gardening and childrens.
Help us raise money to keep the gardens looking fabulous and make Hestercombe a place to be enjoyed by many!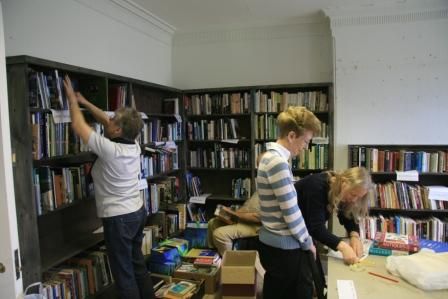 Picture: bookshop volunteers helping set up. We are also looking for more volunteers to help in the bookshop. Tasks will include welcoming customers, sorting books, selling books.