So the late spring has in fact had quite an amazing affect on the garden as everything seems to have come at once. It's an awesome time in terms of colour and it's rare to admire irises, paeonies, roses, wisteria and cistus at the same time- I love it! It is like 3 months condensed into one.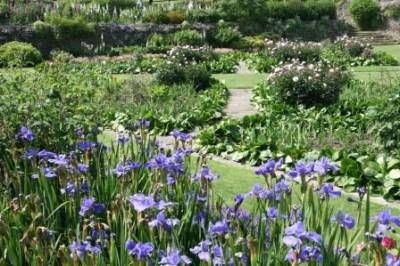 Gertrude Jekyll was a great colourist, it was one of her many talents. Before becoming famous for gardening she was a pretty good artist, embroiderer, metalworker- you name it, she seems to have had a go with it- she even made her own tools in her forge. She must have been quite a woman to do all of that particularly in an era when women weren't meant to be doing 'men's work'- as my 95 year old nan would say (she is still not entirely sure about me being a gardener but seriously I would have made a terrible nurse!).
Gertrude turned to gardening when her eyesight started to fail her. I love the fact that this didn't seem to deter her and she just taught herself to work on a larger scale. Clearly an adaptable woman. She became well known for swaths of colour in the garden- almost as though the flowers were a wash of watercolour- and that image is one that people often think defines her. Sometimes visitors think that the gardens team have lost their marbles and destroyed Jekyll's vision when they see the Plat but we are following her original plans. You see, you just cannot tar the woman with one brush. A woman like her would have had many ideas and tried many things.
The great plat is not your usual 'swath of muted tones'- it is in fact more like a firework display! Gertrude described the enjoyment of colours 'vibrating' together (clashing to me and you!) and the plat is testament to this as pale pink paeonies mingle with electric blue delphiniums and gloriously bright tiger lillies, all grown in a carpet of pink dianthus. And this is just the first wave of colour. Once the paeonies and delphiniums go over there is an eye bending display of salmon and red gladioli against huge cannas. She clearly wanted to make a dramatic impression. In my mind that is why the Grey Walk is so soft. It prepares your eye for the onslaught of colour.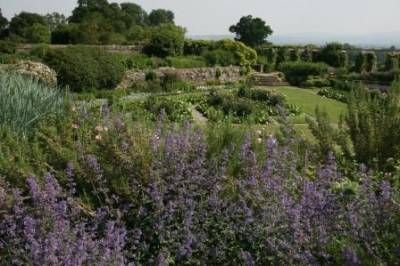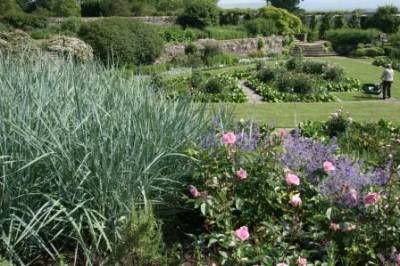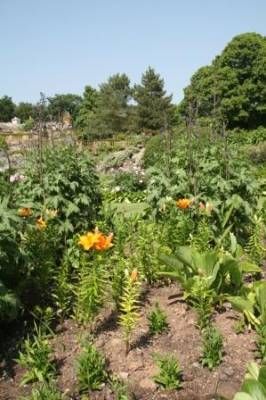 I feel that the best way to view the formal gardens is in the detail. It is hugely unlikely that everything will be flowering at once- that would be a super weird year, a super short period of interest and a miracle! We are all too lead by the Chelsea design gardens where everything is flowering and abundant. Remember this is artificial. Plants are given growth inhibiting hormones, kept in fridges, heated in ovens- all sorts of smoke and mirrors! If they planted up some of those designer gardens they would look great for about one week every year. The formal gardens are designed as summer gardens, that is why we put so much effort into spring colour on the Victorian Terrace and the Shrubbery, but summer spreads from May- October so its a lot to cover. Of course we use a bit of out own smoke and mirrors. We succession sow annuals to provide a longer length of season. We sink pots of colourful plants in here and there to fill gaps and sometimes follow one of Jekyll's own tricks and add a pot of sprawling perennial sweet pea over a 'gone over' plant.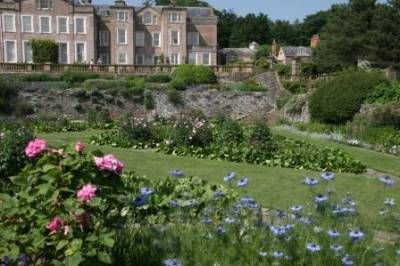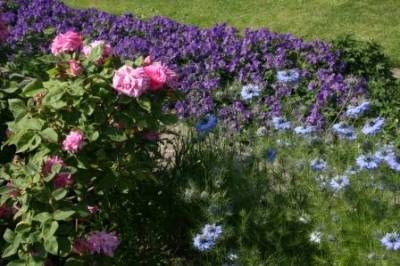 It's the plant combinations that I think are truly spectacular in the gardens, mixed with Lutyens fabulous walls, and that's where the detail comes in. I always say that it's as though Gertrude has thrown a blanket of flowers over the whole garden. so you get lovely pockets of interested dotted around all the time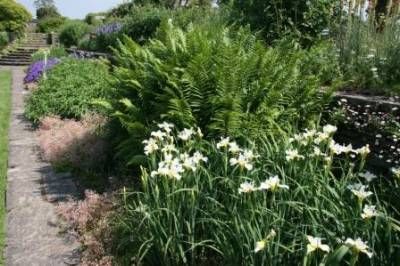 and the evidence is in these photos!!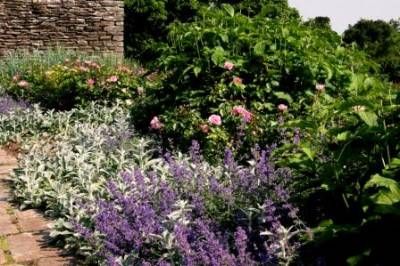 Hestercombe is a great garden to visit at any time of year and in all weathers - there is always something going on- but right now the formal gardens are well worth a look. So come on up, have an ice cream and enjoy the views.