Exhibiting artist Tim Knowles tells us about his career and his lovely studio space...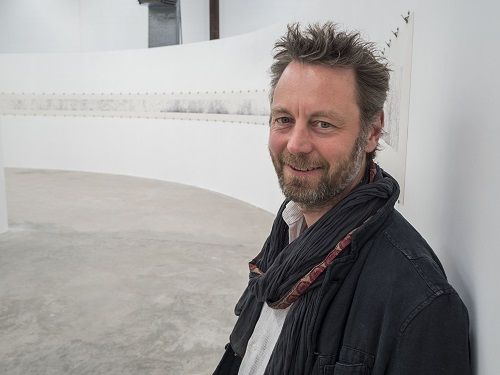 Tim Knowles
the idea of flow, movement along a path, - drifting and the situationist notion of the dérive. There's a sailing vessel which can not be steered and just goes where ever the wind takes it, photographs of walks made at night during a new moon, drawings made by pouring ink down folded paper, prints, ceramics, works that record actions or events..... This was what excited me about the show, the possibility to present a whole range of work in disparate mediums and appearance, but that all tie into this central theme.... and I hope can be seen as connected explorations of this by the viewer.
How did you come up with the title?Occasionally titles come easily, other times it takes a lot of work to get the right title in this case it was the latter! I was struggling to find something that sounded good and fitted the show and works in it, so I was listing out words that were key to the theme of the show – path, flow, drifting, dérive, journeys, motion, sailing, fluid dynamics.... trying combinations etc. and eventually Dynamics of Drifting popped out and seemed to fit!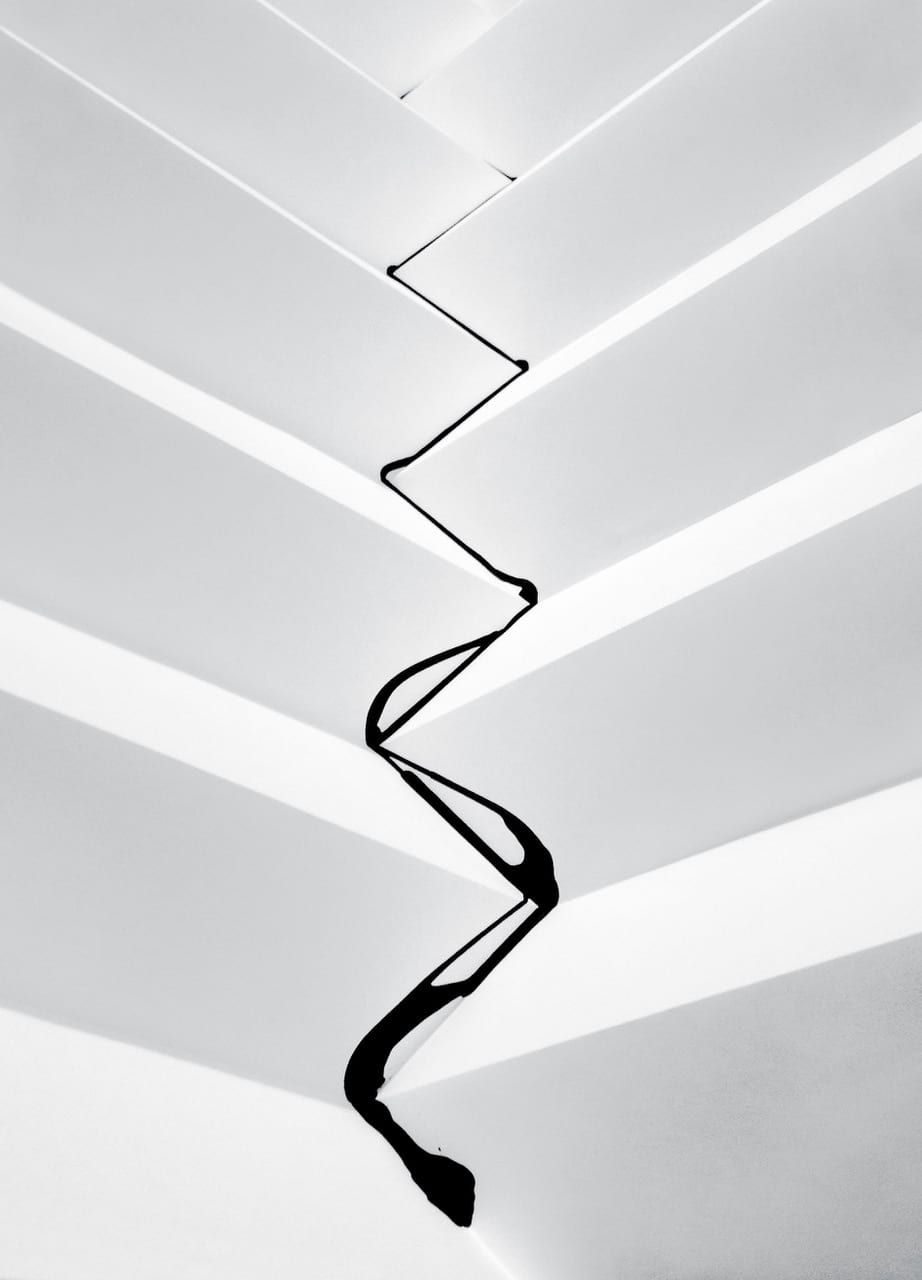 Ink on Paper Landscape, Corner Concertina #3, Ink on Paper, 2016
Where do you create your work?Last Autumn I moved into a great new studios space in Easton in Bristol, I have a large self-contained space, surrounded by a lovely mix of artists and furniture-makers, designers, craftspeople, other small industries and start-ups. It's a friendly, lively, productive environment and I've created a lovely space with a peaceful, clean, thinking area, a separate production space and storage for crated works and materials.
Has your style changed over time?
I'm not sure I have a style – from early works I've used many different mediums – The medium is chosen simply because it is the best way to realise the idea I have with my budget, equipment and skills – although often the making may require the learning of new skills. Despite all these different mediums, I would hope that there is still a clear thread running through my practice – and perhaps you could say there is a strong interest in motion and chance plus a playful, inventiveness and curiosity at the heart of all the work.
What or who inspires you?I have a great group of artist friends, each with their own very unique approach and way of thinking, who I love to spend time with and find inspiring. And of course visiting places – a lot of the work is inspired by, and made in the landscape, I've been lucky enough to be invited to make work in many major cities around the world, on Glaciers in New Zealand, World Heritage Sites in Central Australia, in Helmand province of Afghanistan, the Scottish mountains, forests of Northumberland and many other amazing places.
What's your favourite gallery to visit?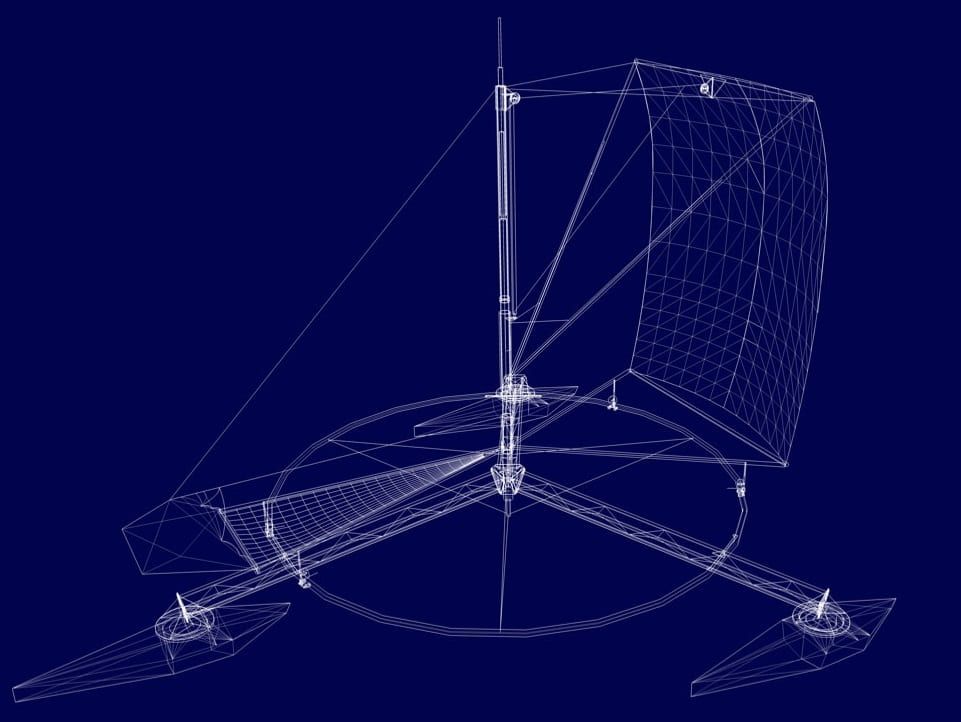 Tim Knowles, WTWB4 drw#93, Digital Drawing, 2017
I think it would have to be Galleria Continua situated in the small medieval hilltop town of San Gimignano, in Tuscany. It's a stunning place and a great gallery in an old cinema, I also currently have a work on show at Les Moulins, their large space just outside Paris.
What interests you about Hestercombe?
The 7 galleries at Hestercombe House are unusual spaces, it's an old building and the spaces still hold traces of past use, it's definitely not your standard white cube gallery space and of course there is it's setting – surrounded by stunning gardens which can be seen from most of the gallery spaces. I have asked that the windows in two of the spaces be kept open; The room containing Path of Least Resistance a piece for which participants were asked to walk as if they were water running off the land – through the open window you can hear the sound of flowing water from the garden below. And in another gallery space the breeze from the open window wafts the sail of WTWB.
What's next for you?
Commissions in Canada and Scotland, and working towards forthcoming shows in the UK, Europe and potentially Australia.
EVENT
Pathways in the Landscape: A seminar with Tim Knowles
14 October. Book here.