Tie the knot at Hestercombe and you get more than a country house wedding venue in Somerset. You also turn the key to 50 acres of romantic gardens, from wild woodlands to flower-filled formal gardens; and lakes and waterfalls to hidden temples tucked along pathways.
Images courtesy of Jordanna Marston Photography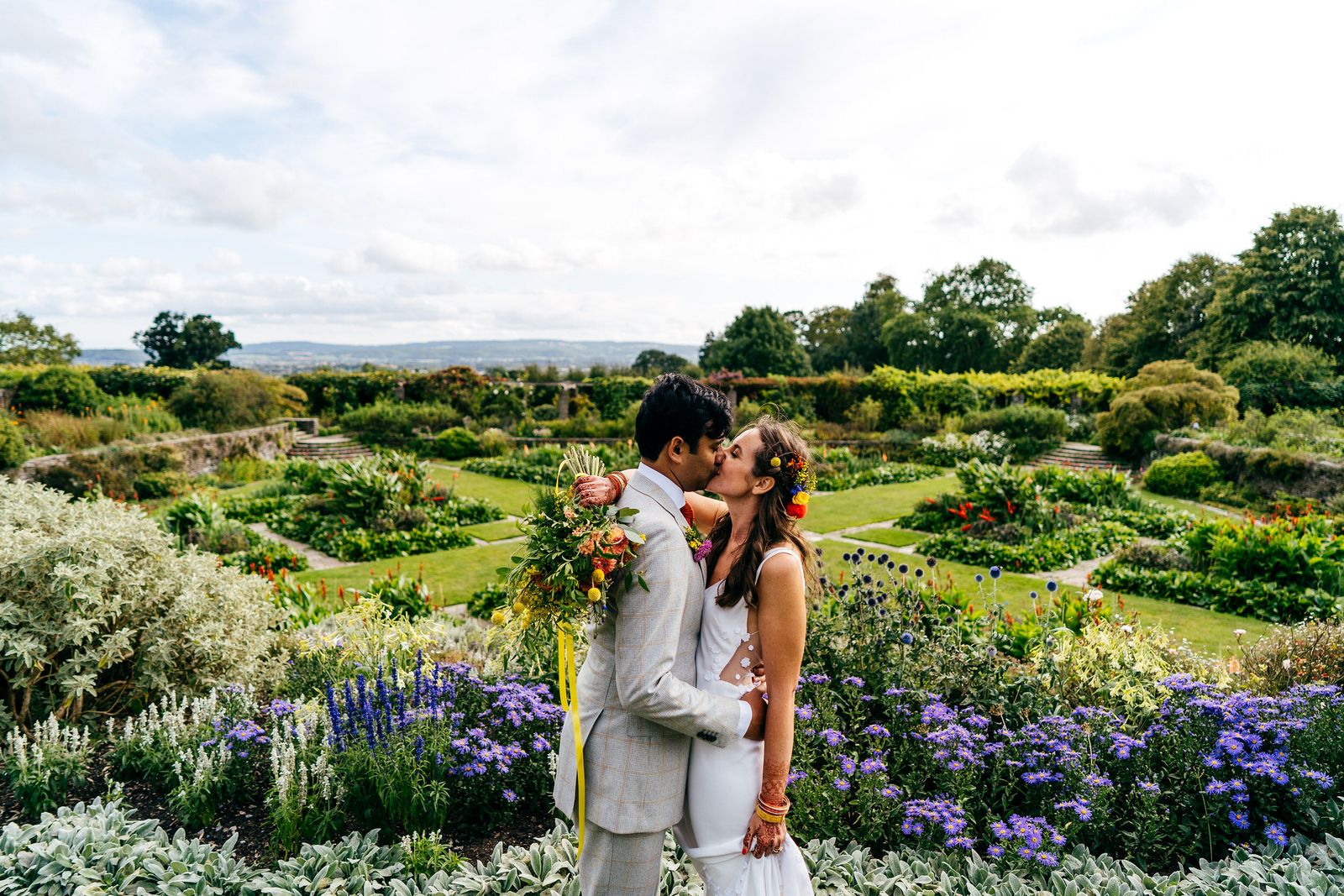 Sophia and Khuram embraced every element of Hestercombe for their country wedding in Somerset. Making the most of the setting and the sunshine, they tied the knot alfresco in the Temple, but we'll let them tell you the story of their day.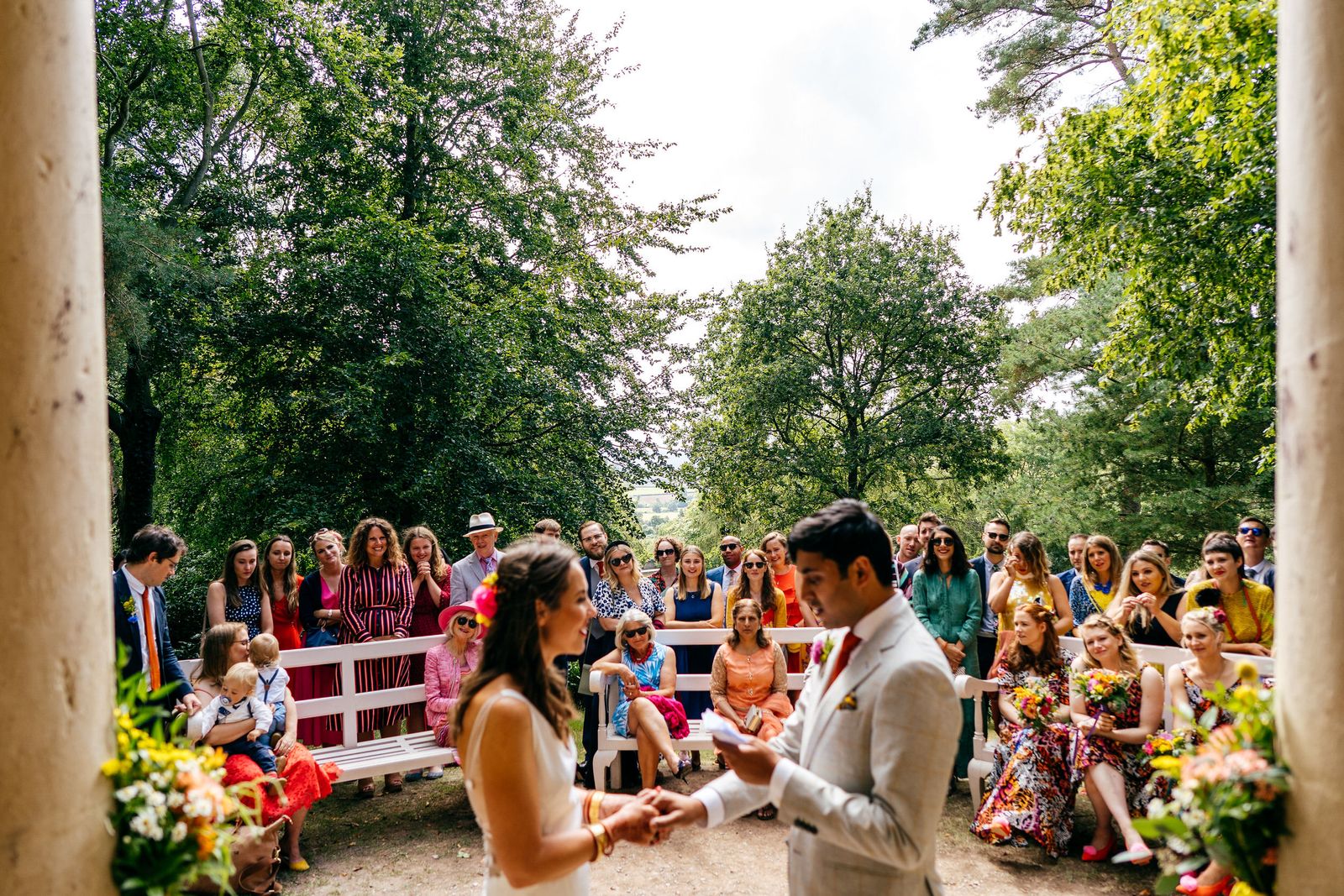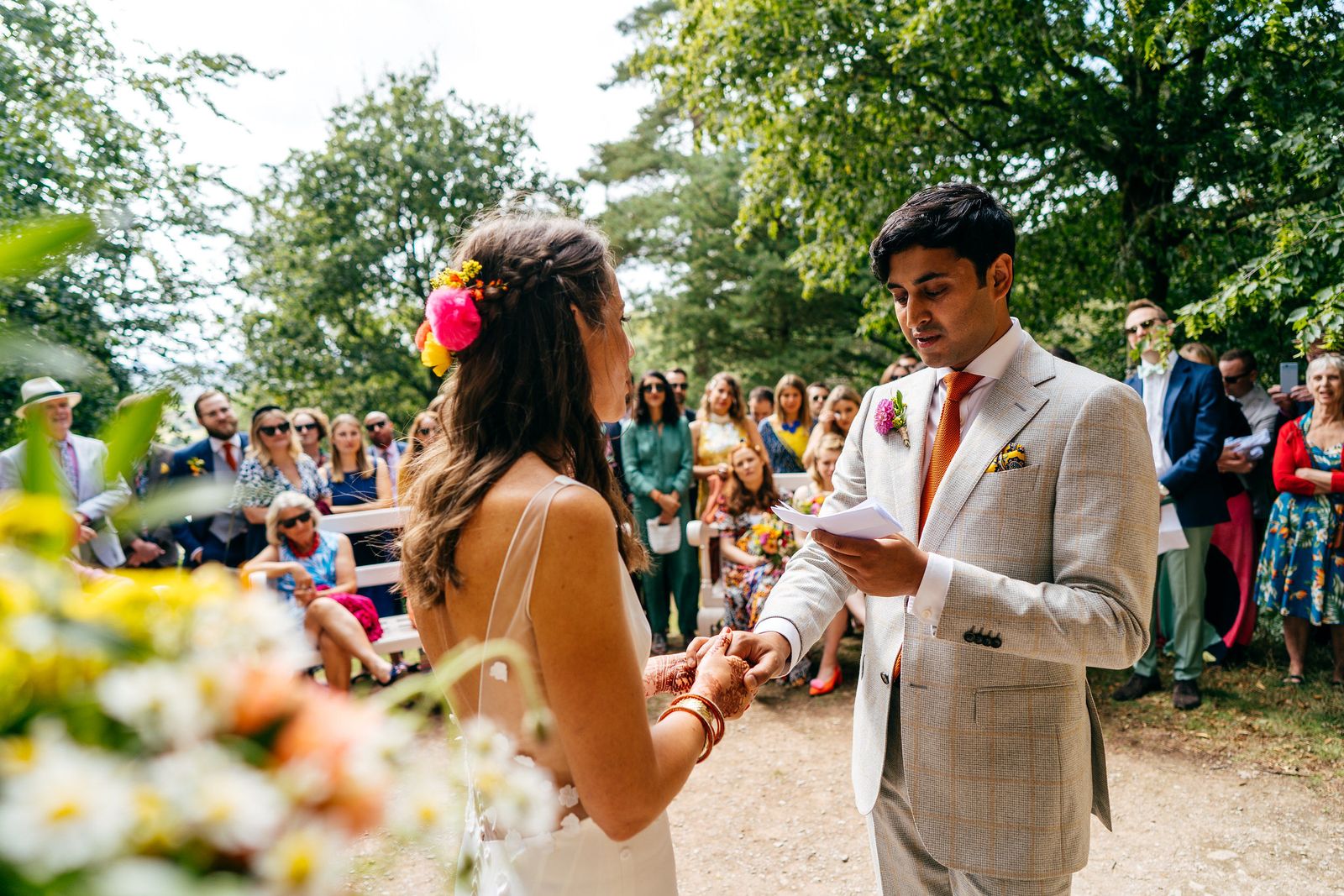 Tying the knot in the Temple
"We loved the option of getting married outside and fell in love with the Temple overlooking the beautiful gardens," smile the couple.
"We wrote our own vows. It was really special to say how we felt in front of all of our family and friends. We both wrote from the heart for each other and they were a surprise on the day."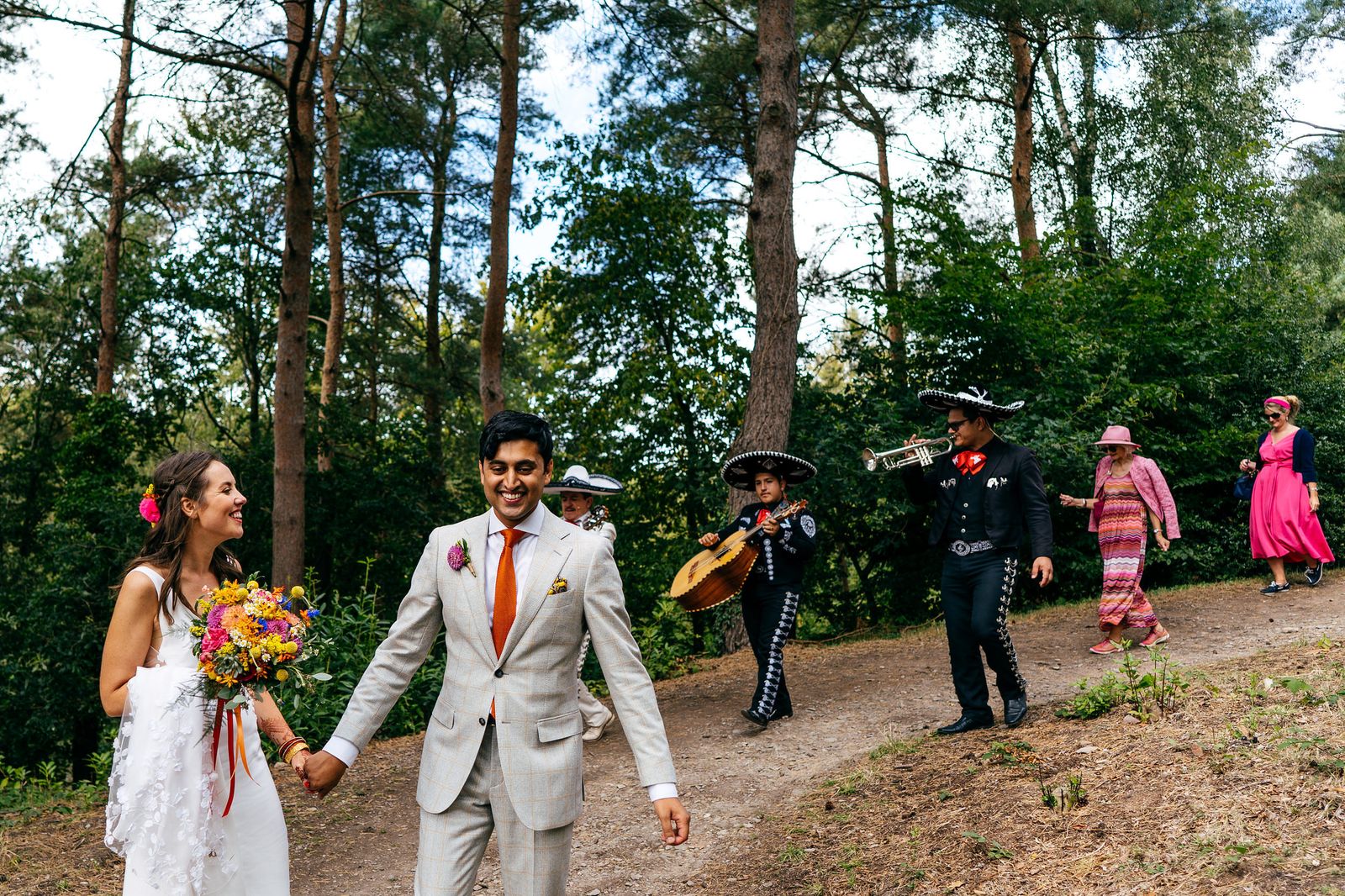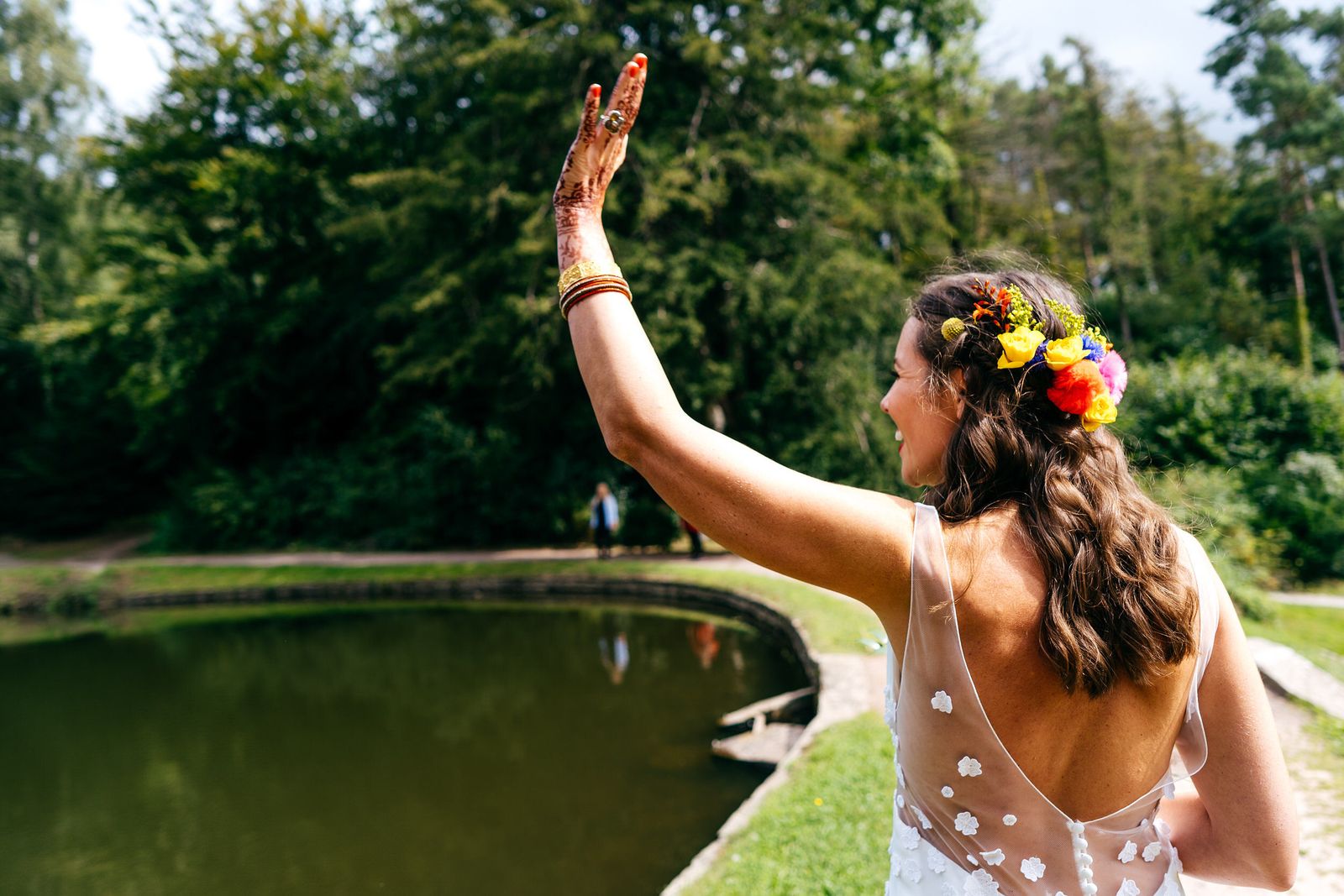 Musicians on the move
"At the end of the ceremony, we had a surprise Mexican mariachi band that jumped out of the bushes, to play La Bamba and really get the party started."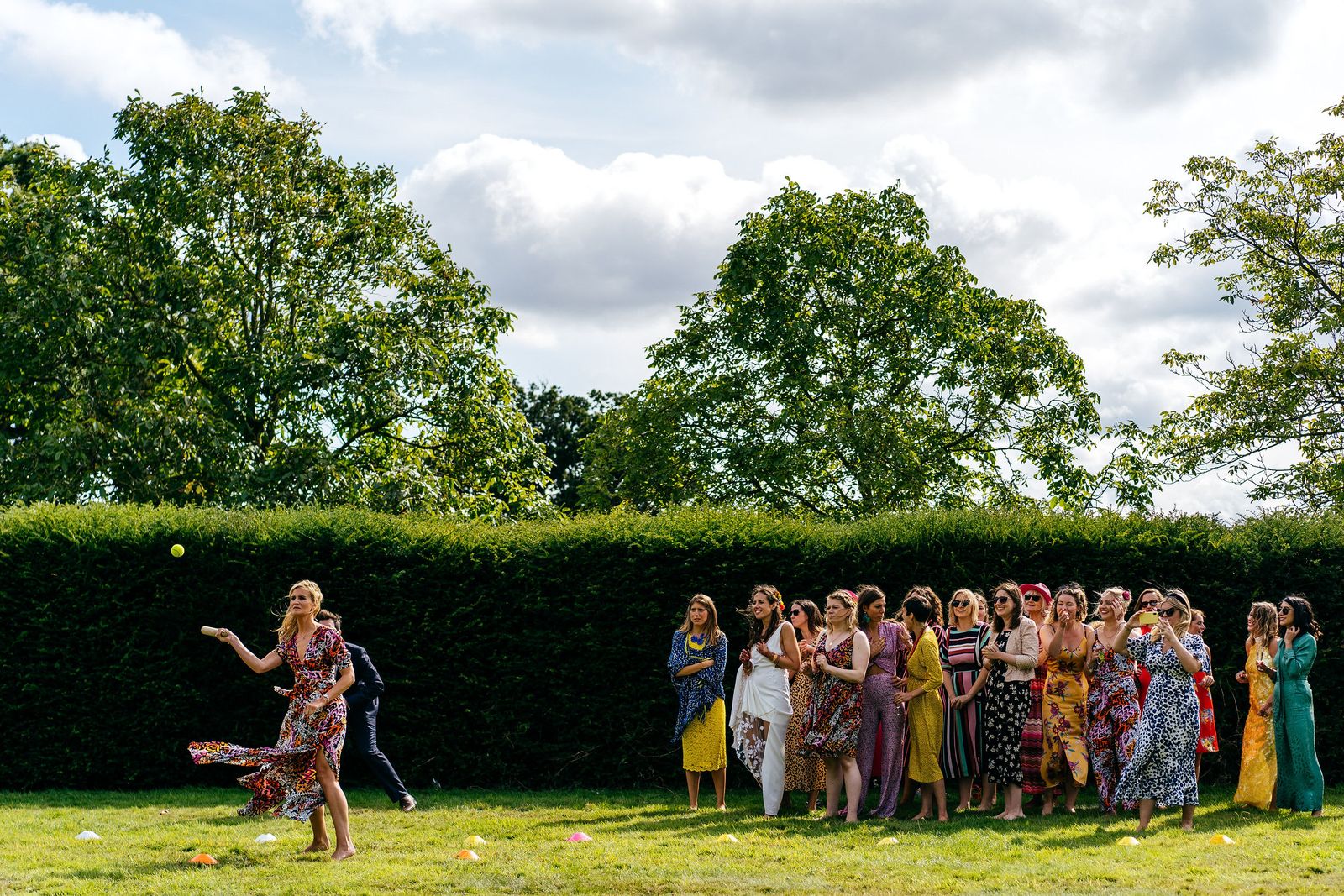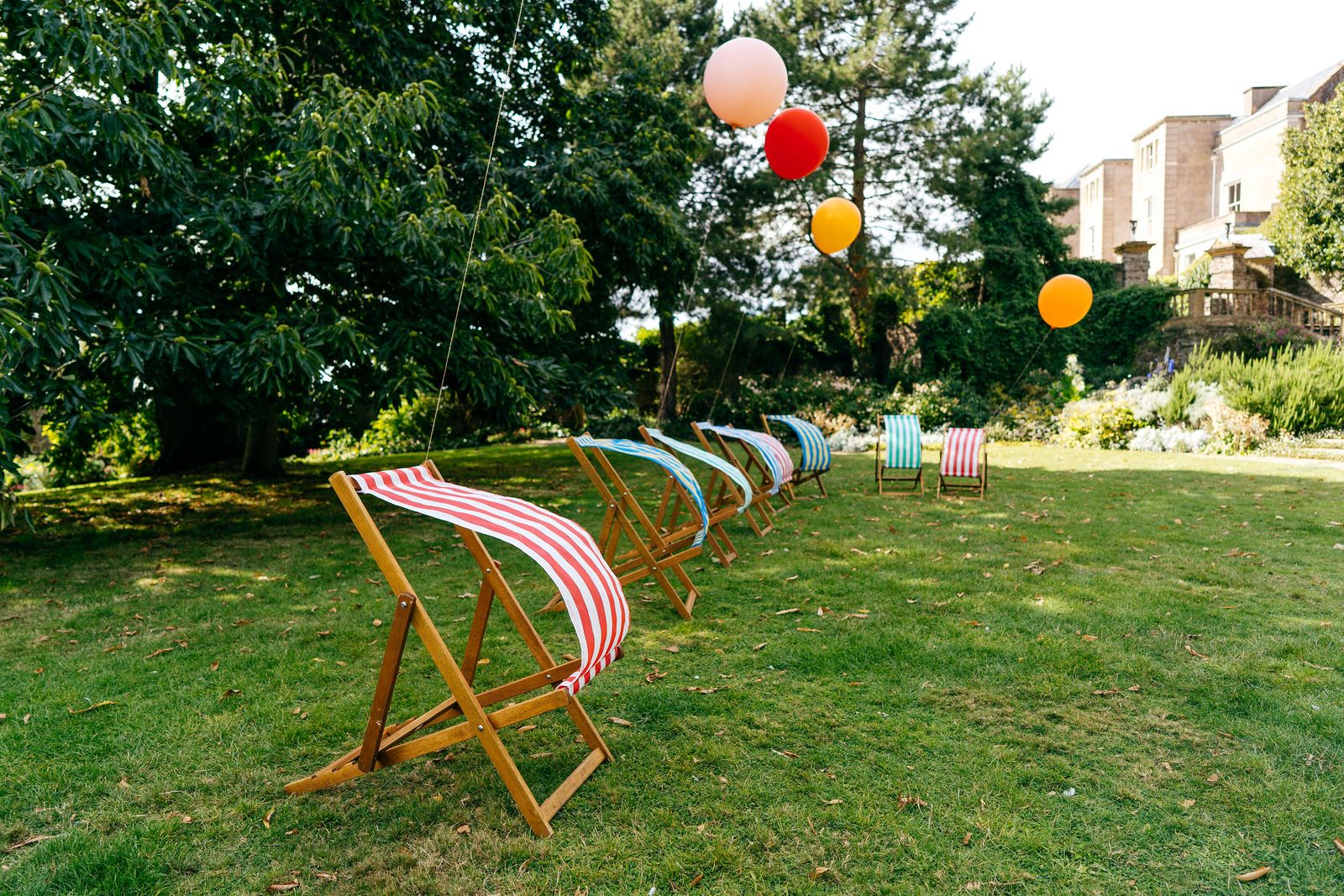 "They then led the procession back to the front of the house. It was a fun way to move people from A to B, a kind of festival atmosphere. They also stayed while we played boys vs girls rounders!"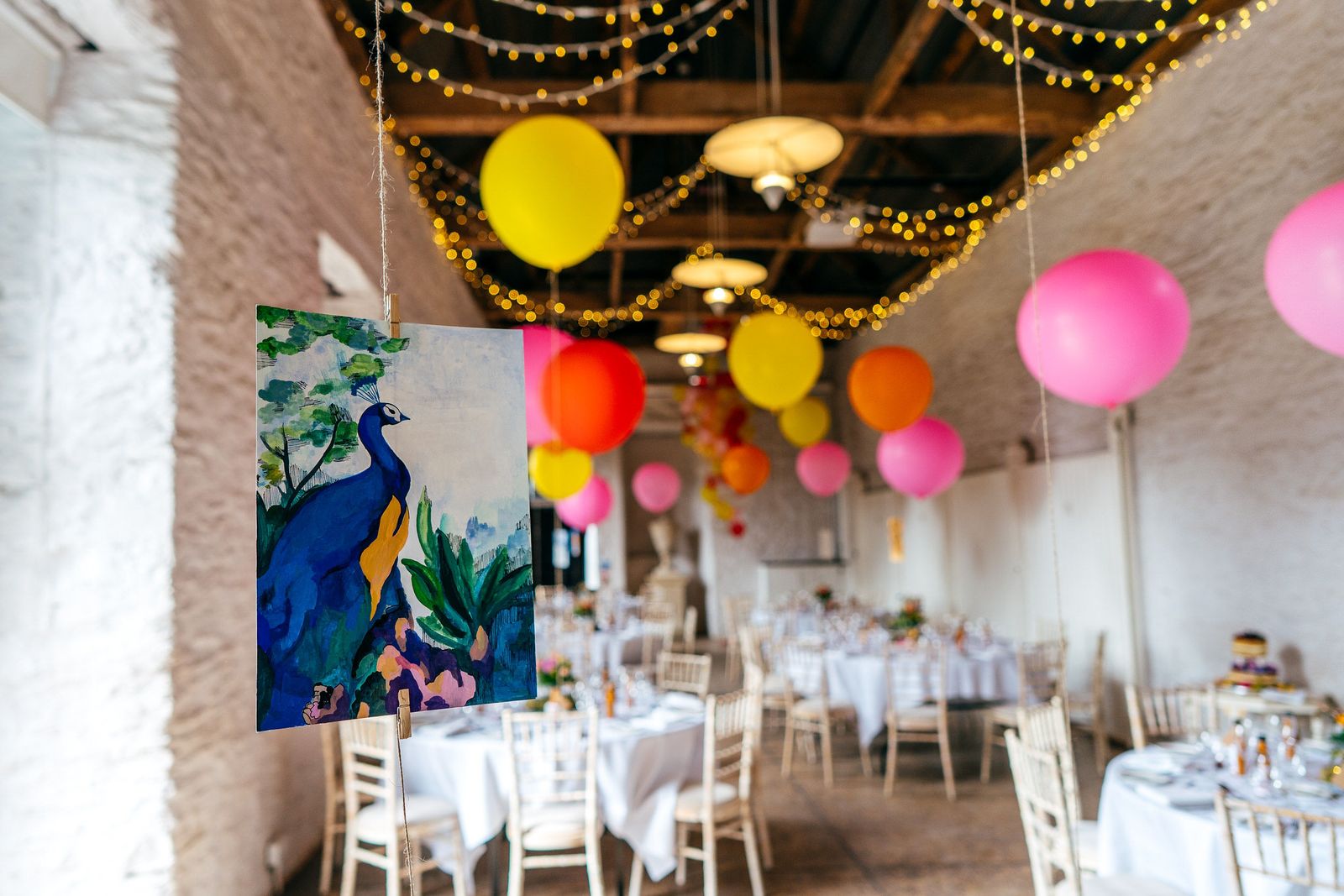 Up, up and away
Not your average decoration for a country wedding venue in Somerset, this fun-loving couple filled the Bampfylde Hall with balloons!
"We literally went nuts with giant balloons we had more than 30 3ft balloons in the middle of tables and then tied to the back of chairs. It looked ace."
Les Fleurs in Bristol supplied the flowers, a colour popping mix of blooms and succulents.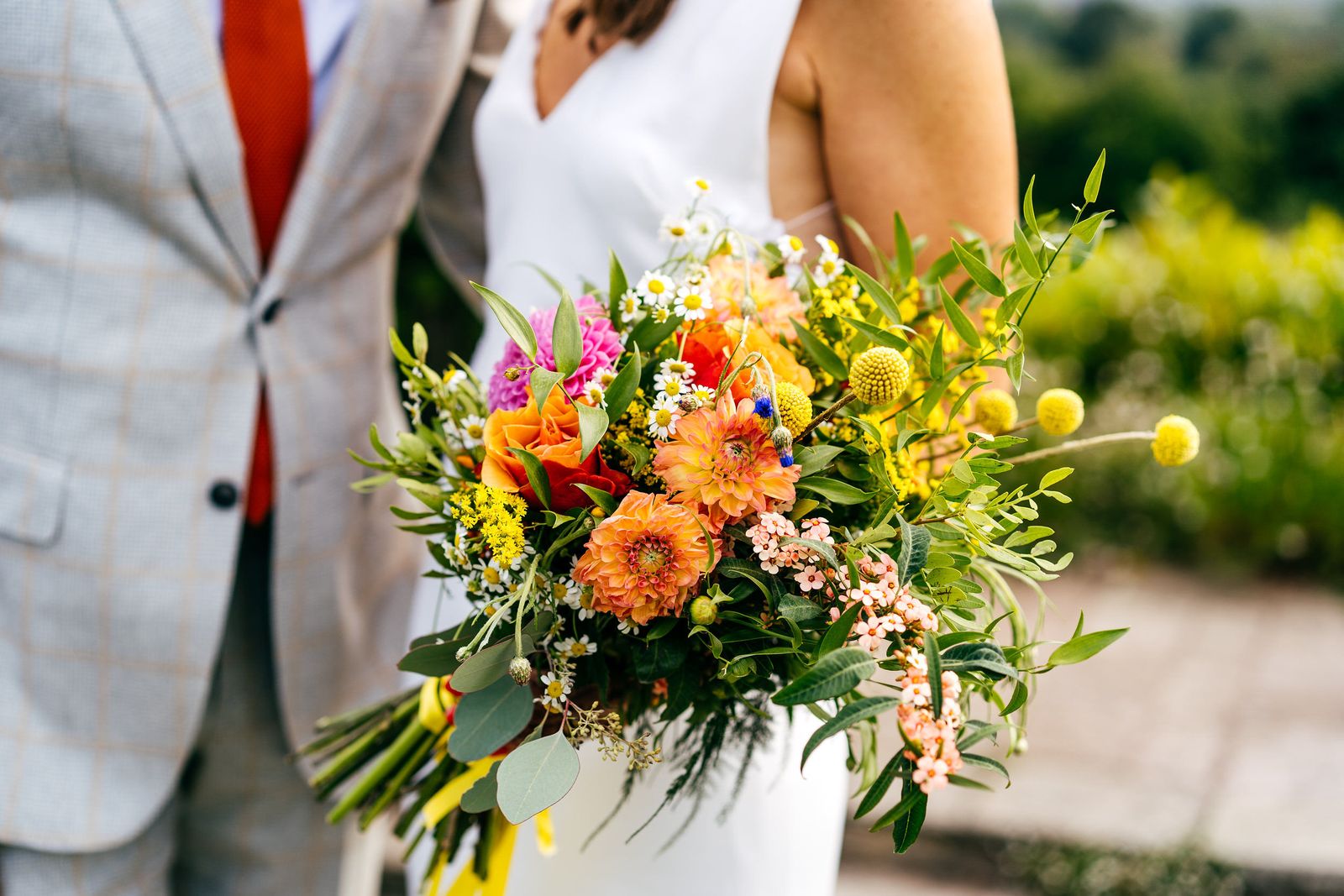 Party time
The roaming mariachi musicians and hotly contested rounders match are a clue to the fun and games that filled this couple's country house wedding in Somerset.
"We also played a 'who did it' game. The questions were really funny and revealing," the newlyweds laugh.
Later on, it was the turn of the Iron Boot Scrappers to take to the stage.
"These guys were completely mad but great fun and got everyone up and dancing."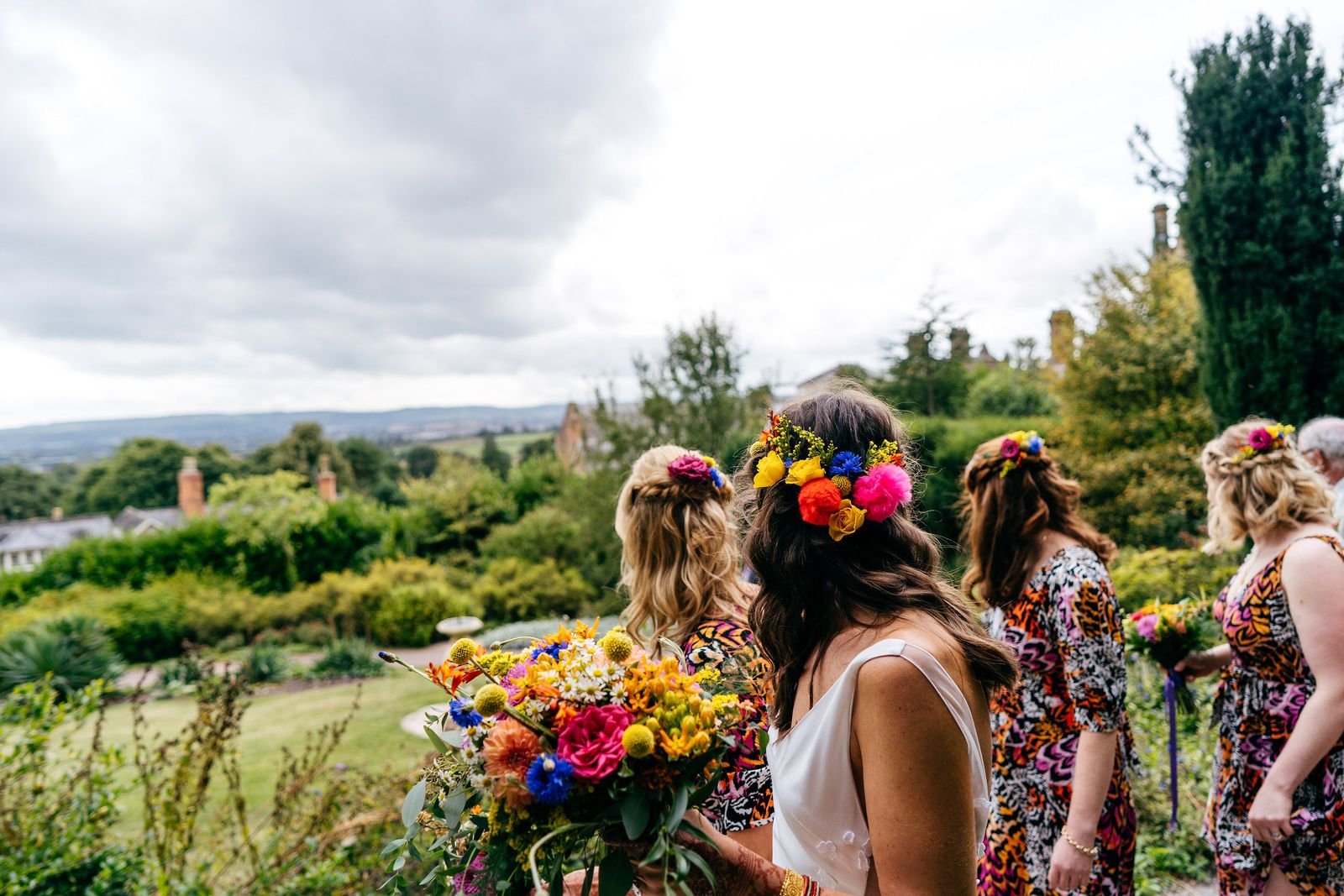 Advice from the bride
Thinking of getting married at Hestercombe? Here is Sophia's advice:
"Do it! It's a beautiful venue and ran like clockwork. They are wedding pros and it is so nice to know that your big day is in good hands. They also allowed us to have lots of different creative ideas to really make it our own."
Discover how you could make Hestercombe your own and book your show around today.