The Hestercombe archives are bursting at the seams with facts, pictures and accounts of the history of Hestercombe and those who lived and worked here. This post is the first of a series called 'Memories of Hestercombe', where we uncover lost and forgotten characters of the estate.
Written by Kim Legate, Archivist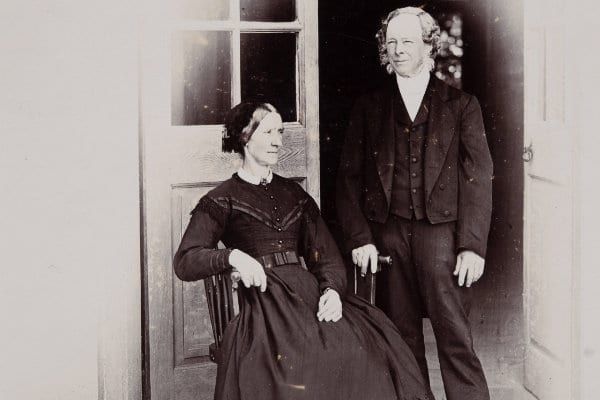 Figure 1 - Thomas 'James' Tooze & Amy Mathews at Hestercombe c.1872
Memories of Hestercombe: in the beginning
The recorded history of the Hestercombe Estate dates back to 682 AD when the property is first mentioned in a land grant by Centwine, King of the Saxons, to Hamegils, Abbot of Glastonbury. Subsequent to this, one family, the Warre's, dominated its development, being in possession of the property for almost 500 years from 1391 -- when John la Warre, son of Matthew la Warre (d.1354), obtained it through marriage to Elizabeth Meriet, only daughter and heir of its then owner, Sir John Meriet -- to 1872 when the last of the Warres, Miss Elizabeth Maria Tyndale Warre (b.1788), great niece of Coplestone Warre Bampfylde (1720-91), died.
In 1822 the Estate had passed into the hands of Alexander Baring, MP for Taunton and senior partner in Baring Brothers, London's foremost merchant house. The future 1st Lord Ashburton purchased the reversionary interest from Miss Warre who was then under pressure to settle the considerable debts incurred by her late father, John Tyndale Warre (1757-1819). Ashburton's grandson, Alexander Hugh Baring, 4th Baron Ashburton, sold Hestercombe to Edward Berkeley Portman (1799-1888), 1st Viscount Portman of Bryanston, Dorset, shortly after Miss Warre's death in March of 1872.
Miss Warre - the 'belle of Somerset'
The character of the reclusive but dignified and kind-hearted Miss Warre is described in detail in a typed ten-page family history entitled, Hestercombe, With the events of 1872 as dictated by Emma Graham-Clarke and collected for her by her niece, C. Honora Blandford 1901'. (Emma was the daughter of the Rev. John Eagles , a much-loved 1st cousin of Miss Warre):
In appearance and dress, in manner and speech she was unique. It has been said that in her girl-hood she was considered to have been the Belle of Somerset, & her fine blue eyes, high colour, & beautiful hair, -- the latter tossed up with a careless grace -- & fastened with a comb, -- were still attractive features in later days. Fashion & its changes came slowly to Hestercombe, but it had an interest for Miss Warre, & she much liked hearing "what is now worn," -- but when adapted to her ideas, fashion was no more; Her dress, entirely her own in make & pattern, was droll in the extreme and used to excite curiosity & amusement among the Taunton shop-people when she was seen there, and whispered exclamations of "Miss Warre is in town" was often heard by her Companions.
Amy the Housemaid
Emma writes about many aspects of Miss Warre's life, including her relationship with her two most valued servants, James, the footman, and Amy, the housemaid (Fig. 1). James had worked on the Estate for at least 31 years; Amy's length of service is less certain although one England census does place the Milverton born servant at Hestercombe as early as 1851:
"Amy" delighted in paying all sorts of kind attentions to the young members of the family, and often she would take them delicious bread & cream, & plates of the great West country dish of fried potatoes, with no thought of the trouble of toiling along lengthy stone passages & up many stairs until the visitors' usual dressing-room was reached.
Emma Graham-Clarke's account goes on to mention that James and Amy were married after Miss Warre's death in 1872.
James the Footman
"James" another "character" of Hestercombe was always dressed as a footman, drab coat of very light shade, plush breeches and white stockings. Old as he became he hardly (ever) doffed his livery till he and "Amy" were married after Miss Warre's death in 1872. No butler kept plate more beautifully polished than James, & no one ever equalled him in his Cider-making. It was quite celebrated, & every guest at Hestercombe enjoyed Miss Warre's cider as a rare treat.
Find out more about Hestercombe's history, or pay us a visit and explore our estate.