The Hestercombe archives are bursting at the seams with facts, pictures and accounts of the history of Hestercombe and those who lived and worked here. In this installment of Memories of Hestercombe we find out about the domestic structure of Hestercombe - who the domestic servants were, and how they kept Hestercombe and its estate running smoothly. Written by Kim Legate, Archivist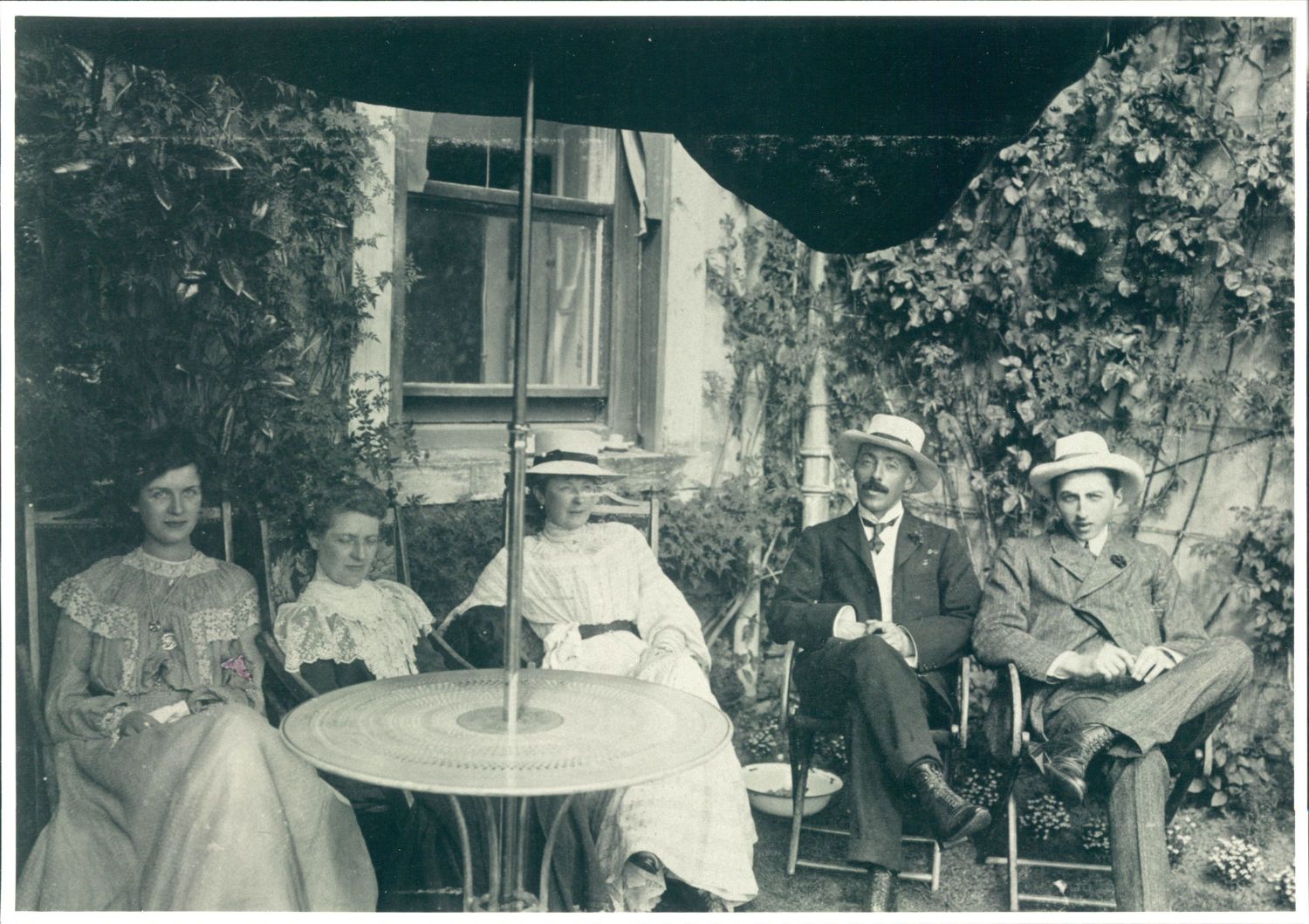 Fig. 3 – William Duppa Miller (2nd from right) with Mrs. Portman (3rd from right) and her middle son, Osbert Eustace (extreme right), at Hestercombe 1904.
The Hestercombe Household in 1911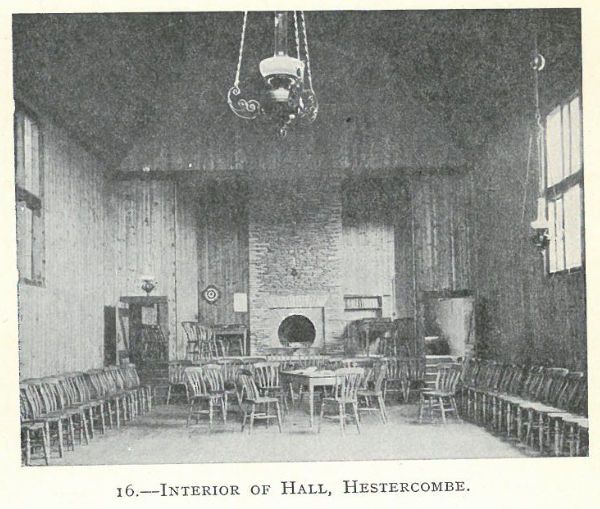 Fig. 1 – Hestercombe Reading Room as featured in Lawrence Weaver's Village Halls and Clubs (1920) The Hestercombe household in April 1911 was organised according to a long established servant hierarchy that had at its apex the butler and the housekeeper. A servant's seating position at mealtimes reflected his/her position in this hierarchy. The butler, as head of the servants, sat at the head of the table with the housekeeper at the end and the male and female servants arranged on either side in order of authority. Thus, the valet would be found sitting on the butler's right, followed by the first footman, the second footman and the hall boy. The lady's maid sat on the butler's left, with the first housemaid, cook, and kitchen maid seated beside her. All of the male domestics reported to the butler, who was usually accountable to the lady of the house and was responsible for the pantry, wine cellar and dining room. The purview of the housekeeper, who was in charge of all female servants, was the house and its appearance. The valet performed personal services such as maintaining his employer's clothes, running his bath and perhaps shaving his employer. He could also be responsible for making travel arrangements, dealing with bills and handling money matters concerning his master or his master's household.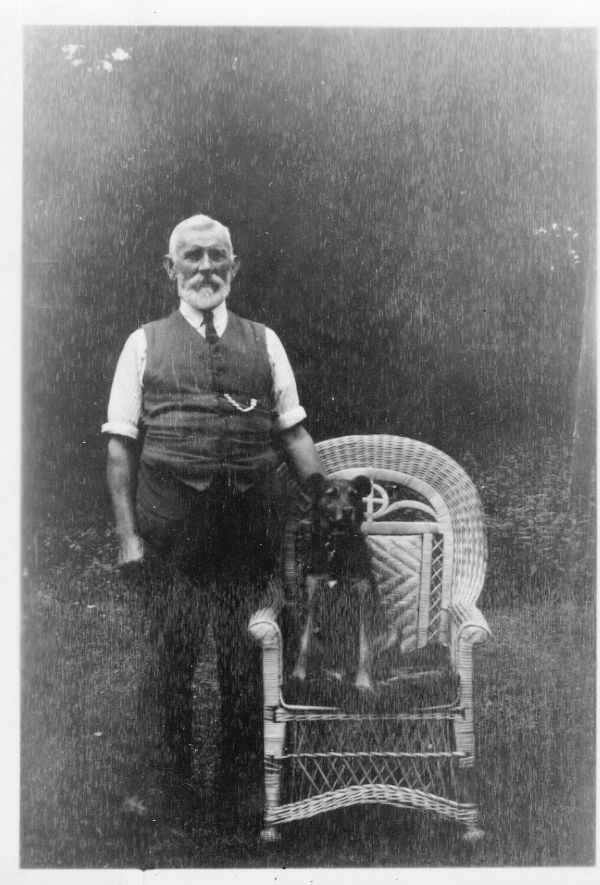 Fig. 2 – Albert Hubbard, Hestercombe Head Gardener 1902-c.1913 Some valets began as footmen, learning the relevant skills as part of that job, and picking up others when deputising for their master's valet, performing valeting tasks for his sons (before they had a valet of their own), or attending to the needs of visiting guests. Traditionally young and unmarried, the footmen in the house normally performed a range of duties which included the care of the silver, serving meals, opening and closing doors, carrying heavy items, or moving furniture for the housemaids to clean behind. The first footman served as deputy butler, acting as butler in the butler's absence. The lowest ranked male servant was the hall boy, usually a boy or young teenager whose main duties were in the servants' hall where he may also have slept. The hall boy would have been expected to work up to 16 hours per day, seven days a week, carrying out the most disagreeable chores in the house, such as emptying chamber pots for the higher-ranking servants, and cleaning their boots. The cook supervised the kitchen and kitchen staff, reporting directly to the lady of the house, but sometimes to the housekeeper. The lady's maid waited on the lady of the house in a position similar to a gentleman's valet. Her duties included helping her mistress with her make-up, hairdressing, clothing, jewellery, shoes, wardrobe care, and all related shopping as well as assisting with household-related activities. In total there were twenty-one domestic servants at the beck and call of Edward William Berkeley ('Teddy') Portman and Constance Mary Portman by the spring of 1911, with all but three of them residing with their employers in Hestercombe House.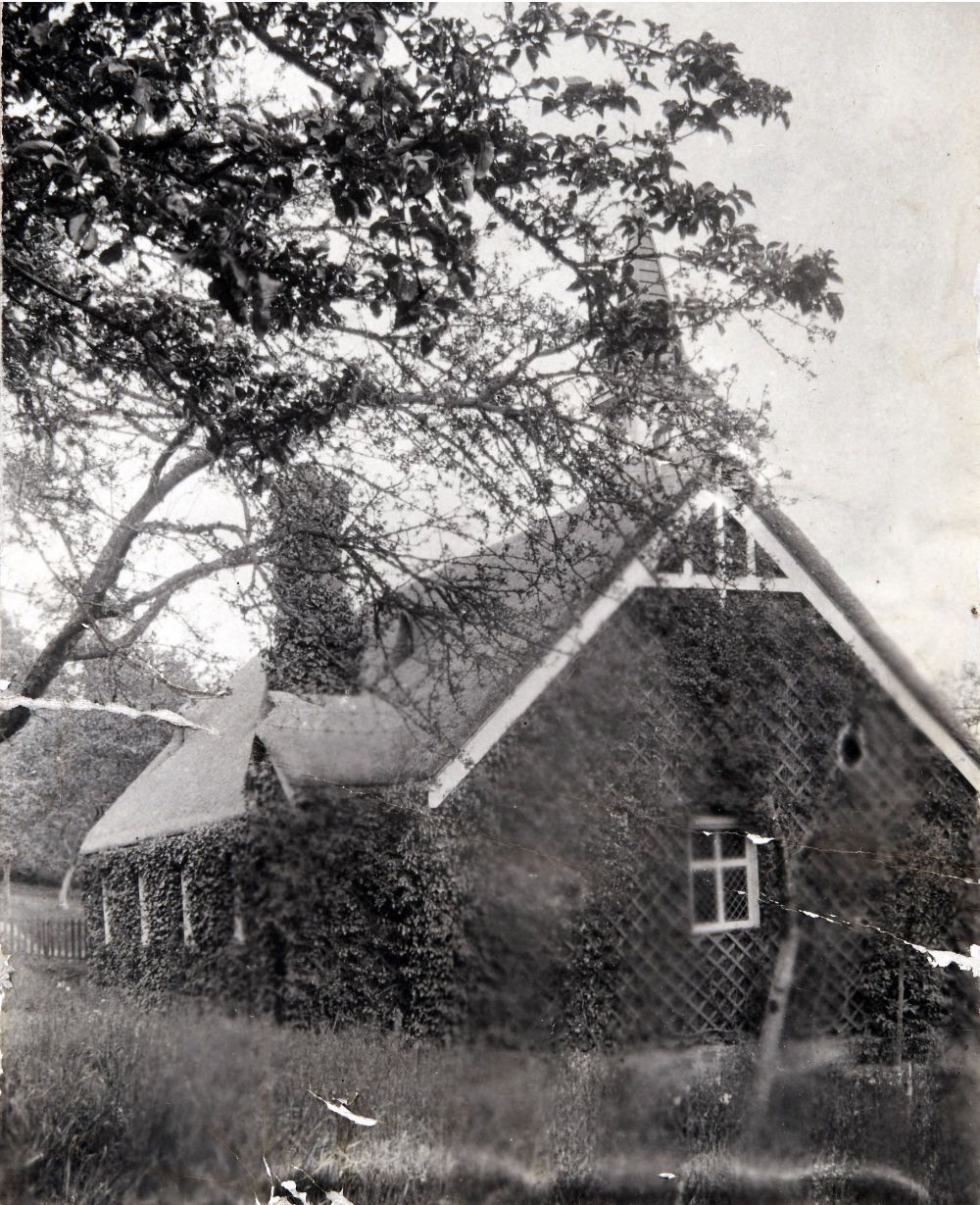 Fig. 4 – St Mary's Church, Hestercombe (built 1895)
Domestic servants at Hestercombe in 1911
Frederick Coole -- butler, aged 34 Claude Bradbury -- valet, aged 27 Joseph Marshall -- footman, aged 22 Henry Palmer -- footman, aged 20 Albert Swanborough -- hall boy, aged 16 Hannah Potter -- housekeeper, aged 48 Elizabeth Robinson -- lady's maid, aged 70 Mary Roberts -- cook, aged 39 Amelia Major -- kitchen maid, aged 16 Mary Steevens -- lady's maid, aged 41 Susan Stagg – house maid, aged 31 Emily Child – house maid, aged 24 Rose Marsh – house maid, aged 21 Dorothy Colbourne – house maid, aged 19 Isabel Pile – laundry maid, aged 24 Katherine Pile – laundry maid, aged 21 Ada Poole – laundry maid, aged 19 Alice Wyatt – kitchen maid, aged 24 Alice Chater – scullery maid, aged 19 Nancy Miller – stillroom maid, aged 40 Agnes Young – stillroom maid, aged 20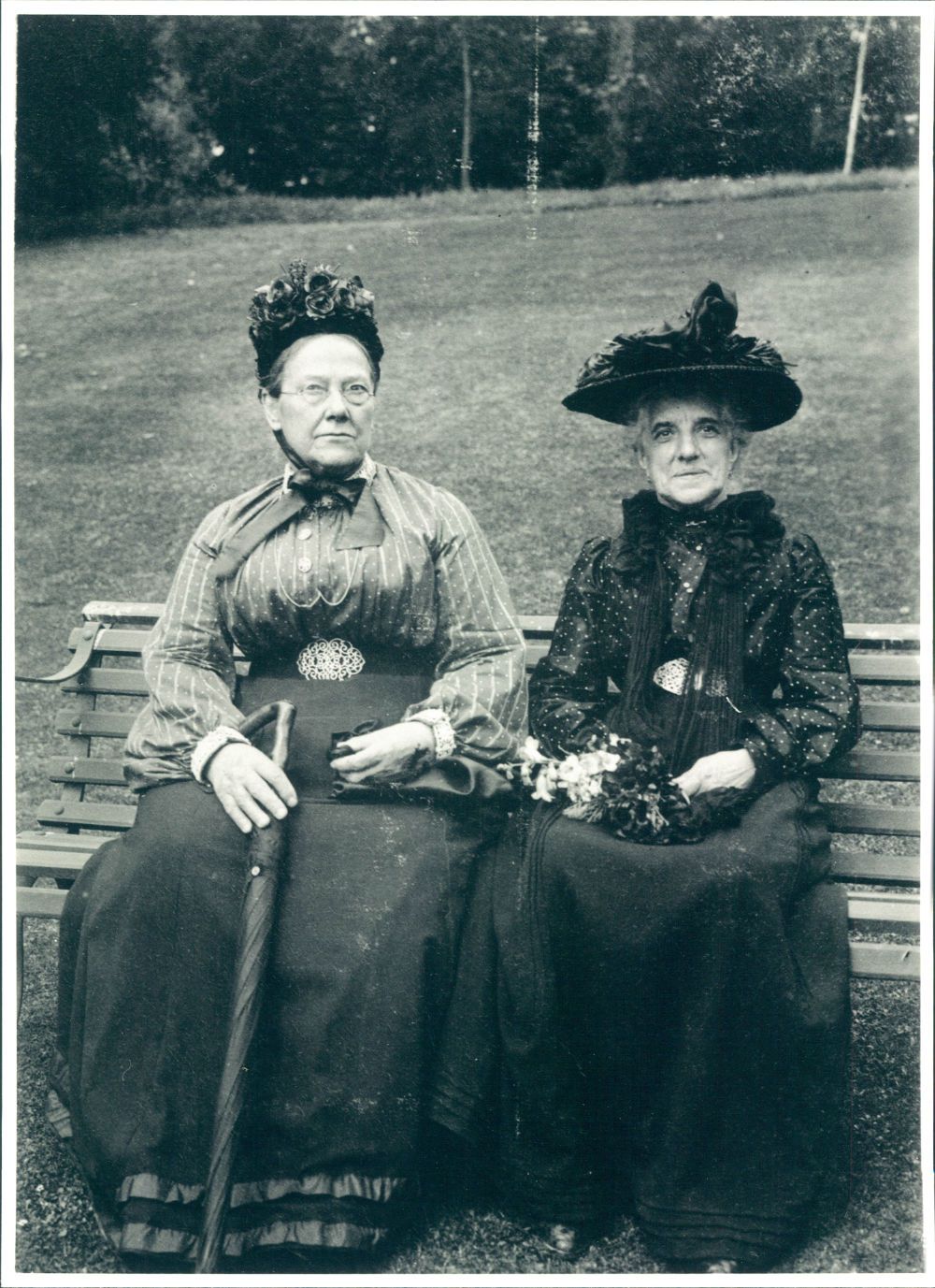 Fig. 5 – Miss Elizabeth Mary Robinson (1840-1913), seated right with Mrs. Blakey c.1905. At the time of his death on the 27 April 1911, aged 54, E.W.B. Portman employed over sixty people on the Hestercombe estate, including at least eleven gardeners, most of whom were young and unmarried. Henry Britton (28), Charles York (26), Charles Jones (25), Frank Juson (22), John Wadham (19) and Charles Dyer (19) were housed in the Gardener's Lodge, later the Bothy, a simple five-room structure situated alongside the walled kitchen garden that is still in situ to the south of the Formal Garden (albeit with a modern extension). 'Garden Lads' Jack Roy (17) and James Cording (15) lived with their families in Upper Cheddon; Albert Shaw (31) occupied a 'tied house' (estate cottage) opposite Cheddon Fitzpaine church, and William Tucker (22) lived at Park Gate with his uncle, Henry Tucker (39), the caretaker of the Reading Room (Fig. 1). (Designed by Edwin Lutyens sometime after 1903, the Reading Room was a venue for staging entertainments for estate staff & their families. It stood by the present-day entrance to Hestercombe, then referred to as Park Gate, on the location of the bungalow, 'Lyndons'.) The Head Gardener, Mr. Albert Hubbard (Fig. 2), 'late Foreman at Blenheim Palace Gardens' resided with his family in the Gardener's Cottage (c. 1896), now 'Kirklands', located below the Formal Garden and east of the walled Kitchen Garden on what was then known as Hestercombe Road. Also living and working on the Estate at this time were a carter, a chauffeur, a dairyman, a dairymaid, motor groom, gamekeeper, horse groom, motor driver, blacksmith, stableman, two engine (tractor) drivers, and an electrical engineer. The motor groom was 16-year-old George King who lived in a portion of the stable block now occupied by the Hestercombe Gardens Shop. His modest four-room lodging consisted of a kitchen, a small living room, and two bedrooms -- the loo was outside. To keep his personal affairs in order Teddy Portman also employed a private secretary, 42-year-old William Duppa Miller (Fig. 3), who occupied Cheddon House, a smart eleven-room Georgian house in nearby Cheddon Fitzpaine; and also a land agent/steward, Ernest Trepplin, aged 54, who resided at Orchard Portman, the ancestral home of the Portman family, part of which now comprises Taunton Racecourse. As well there was a private chaplain, Thomas Francis Forth, in residence at Hestercombe Parsonage on Hestercombe Road just east of Mrs. Portman's model dairy (c.1903). The Church of England clergyman, who lived in the spacious ten-room cottage with his wife and two servants, was licensed to perform baptisms in Saint Mary's Church, a small thatched ironclad building constructed in 1895 for the use of E.W.B. Portman's family and estate staff in the apple orchard to the east of the estate saw mill, now the Mill & Woodland Barn complex, (Fig. 4).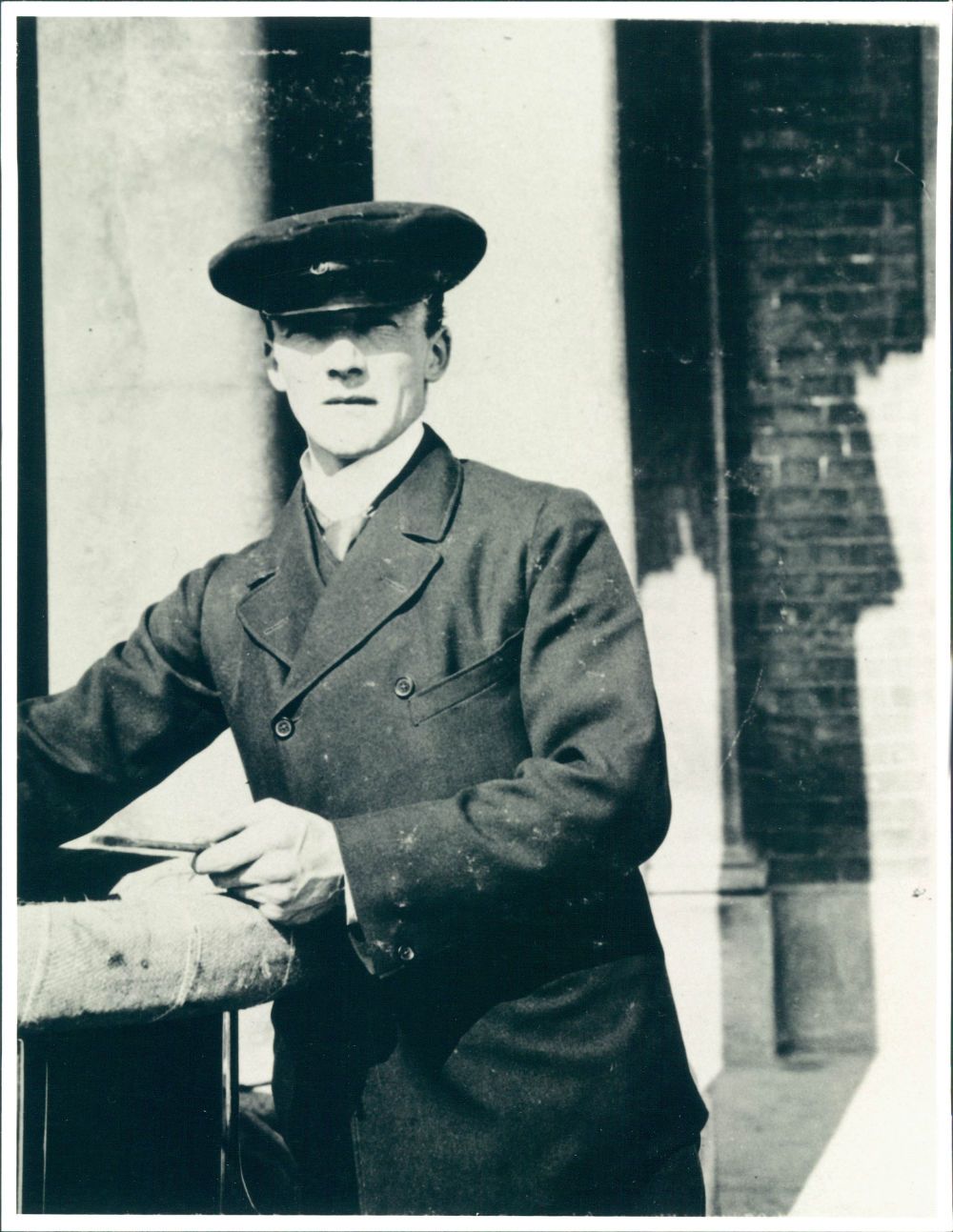 Fig. 6 – William John Humphris, the Portman chauffeur, 1911. The Portman butler, Frederick Coole, aged 34, lived in Gotton Lodge (est. 1889) still extant by the east entrance to the estate from West Monkton, and Charles Bessant, E. W. B.'s 46-year-old farm bailiff, lived at Volis Farm to the north. At 327 acres (132 ha), Volis was largest of Hestercombe's three home farms, the others being Yards (159 acres ) and Gotton (181 acres ). The recently improved Volis was worked by thirteen men: a herdsman, a shepherd, a carter, nine general labourers, and a cowman.
Hestercombe: a job for life
Some of the servants employed by the Portman's spent the majority of their working lives at Hestercombe. Elizabeth Mary Robinson, Mrs. Portman's loyal and much loved lady's maid (Fig. 5), died on the 24th of November 1913, aged 73. She was buried in Cheddon Fitzpaine churchyard only a few feet away from E.W.B., her grave marked with an elaborate tombstone bearing the inscription: 'Elizabeth Mary Robinson. This stone is placed by Constance Mary Portman in Loving Memory of 50 Years Faithful Service and Friendship.' Apart from the chief mourners, Mrs. Portman, Mrs. Hayes, Mrs. Makinson, Mr. W. Teesdale and Mrs. Potter (the housekeeper), Elizabeth's funeral at the Church of the Blessed Virgin Mary, Cheddon Fitzpaine, was attended 'by practically the whole staff of domestic and outdoor servants of Hestercombe House and the Sunday-school children' (from St. Mary's Church). The final farewell was described at length in the Taunton Gazette and The Daily Mail and there was a touching memoriam printed in Church Magazine. It read, in part:
On Monday, November 24th, at 9:30 p.m., there passed to her rest, one who for many years past has been closely associated not only with Mrs. Portman and the Household of Hestercombe, but with the work of the Church and the welfare of the people on the Estate generally. . . It must have delighted her that to think that Mrs. Portman's three sons (Ivo, Osbert, Thomas), who were so devoutly attached to her, together with Mr. Bradbury , whom she had known for so many years at Hestercombe, should bear her to her resting place -- to the place which she had chosen many years ago. It was all so beautiful and peaceful here: the hymns she loved; one on entering the Church--"Abide with me," another "Christ Who once amongst us," sung on the way to the grave, and then the third (taught by her to all the little ones) "Now the day is over" and then all the children standing around with their crosses and flowers as they joined the choir in singing that hymn and the Nunc Dimittis; all these things were just as she would have loved to have them, for she loved flowers and she loved children. All present felt it was a beautiful ending to a beautiful life.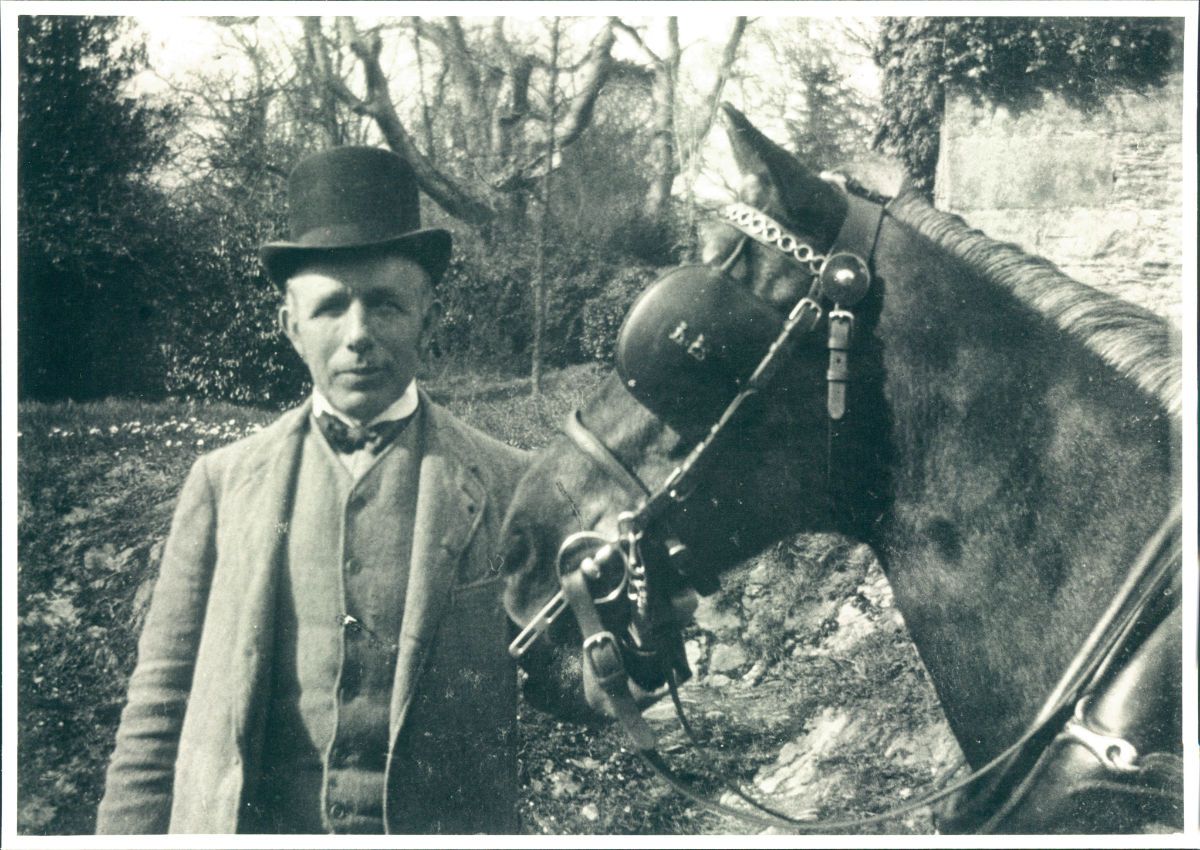 Fig. 7 -- Edward ('Ted') Humphris (1856-1924) with carthorse Tomasina, 1904.
A family affair
The Humphris family, with their long tradition of working first with horses, and later with motor cars, also played a prominent role in the running of the Hestercombe estate. The Portman chauffeur in 1911 was thirty-four-year-old William John Humphris (Fig. 6), who had started working at Hestercombe c.1901 as a groom before marrying Elizabeth Anne Cook, a servant in the House, in 1905 and moving into a cottage at Park Gate. Born in Northleach, Gloucestershire, William had moved about frequently with his father, John, a race horse trainer in Hampshire, before settling in Somerset. William's grandfather, another John Humphris, also worked with horses, becoming a coachman in Oxfordshire. His uncle, Edward ('Ted') Humphris (Fig. 7), was 'intimately connected with the family', having worked for Teddy and his household for almost 50 years. Edward, who was already in service to the Hon. E.W.B. Portman when the latter attended Christchurch College, Oxford (1875-1878), came to work at Hestercombe as a stud-groom when Teddy and his wife of two years, Constance Mary, relocated there in 1894 from their rented accommodation at St. Giles, Dorset, the family seat of the Earl of Shaftesbury. The acute sense of loss that was felt by Mrs. Portman when Edward Humphries passed away in May 1924 (Teddy died in 1911) did not escape the notice of the Taunton Courier and Western Gazette.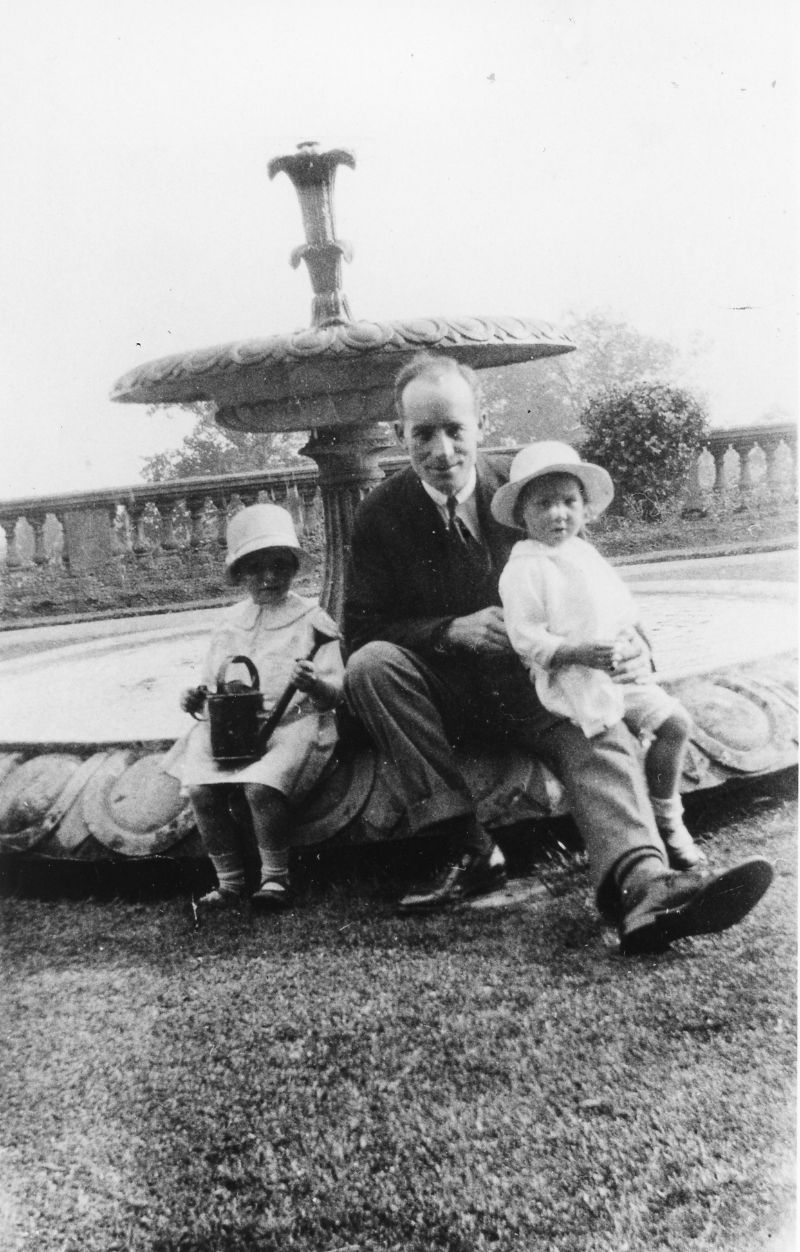 Fig. 8 – Frank Claude Bradbury (1884-1968) by the Victorian Terrace fountain in 1928 with two of his daughters: Constance, seated on her father's lap right, and Margaret. The Hon. Mrs Portman of Hestercombe and the whole family of the late Hon. E.W.B. Portman, have lost a real friend by the death of Mr Ted Humphris . . . In close proximity to the burial place of the late Hon. E.W.B. Portman, and in the presence of many sympathising friends, the mortal remains were laid to rest, on Monday afternoon, in the Cheddon Fitzpaine Churchyard. A striking spectacle in the funeral cortege was the farm wagon, containing the coffin, which was crowded with beautiful floral tokens, and was drawn by one of the horses on the Hestercombe Estate.
The end of an era
Due to the ravages of two world wars, an economic depression and the increasing cost of labour, the number of servants and Estate workers at Hestercombe steadily declined over time. When Andy Thomas (d.1991) came to work at Hestercombe in 1926 thirty people were employed and 'there was keen competition among the gardeners (many of whom were given their own houses on the Estate) to keep their own gardens perfect." (Andy worked at Hestercombe until 1952, having been appointed head gardener by Mrs. Portman just prior to her death in the spring of 1951.) By 1939 and the onset of World War II the number of servants working in the House had been reduced to ten. Still, all sixty rooms remained in use. When Mrs. Portman died on 4 Mary 1951, only twelve domestic and estate workers remained on the entire property, five of whom were gardeners. In March of the following year, Claude Bradbury (Fig. 8), the Hon. Mrs. Portman's butler of almost 40 years and her chauffeur, Fred Humphris, who had lived at Hestercombe for most of his life, were appointed as caretakers of Hestercombe House by the Commissioners of the Crown lands. (In December 1944 the Hon. Gerald Berkeley Portman , later 7th Viscount Portman, had conveyed the House and grounds to the Commissioners to offset death duties levied on the family - four Viscount Portmans had died in the preceding 25 years.)
The Hon. Mrs. Portman's Will
Only two months earlier on Saturday 19 January 1952 The Somerset County Gazette had published an article entitled "The Hon. Mrs. Portman's will: BIG BEQUEST TO FAMILY SERVANTS". It described a way of life that had disappeared forever and paid tribute to Constance Mary Portman's many long-serving employees. First, Bradbury: Sixty-eight years old Claude Bradbury has been at Hestercombe for 52 years, for nearly 40 years as Mrs. Portman's butler. He was a lad of 16 when he first entered into service--as hall boy. His duty was to look after the other servants--21 of them at that time. As the years passed he was elevated to the status of second footman, then first footman, and subsequently he became valet to the Hon. E. W. B. Portman. When the latter died, in 1911, Mr. Bradbury was asked to stay on as butler. . . , with the outbreak of war (World War II), however, there were drastic changes--young men were called up, the girls left for war work, and only the butler, lady's maid, and cook were left in the house with Mrs. Portman.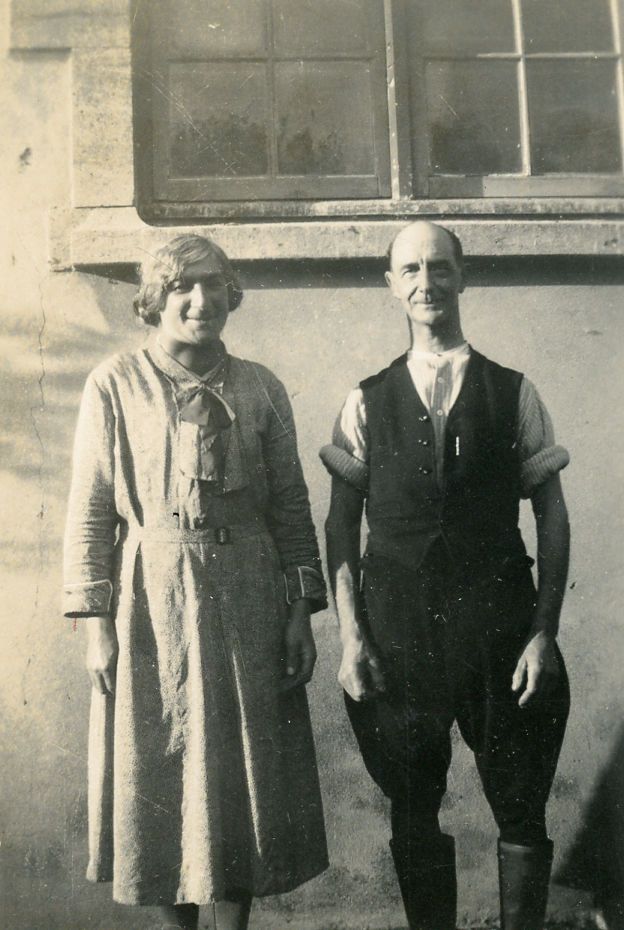 Fig. 9 – Fred Humphris, Mrs. Portman's chauffeur with wife Bessie c.1945. Although naturally, he was pleased with the bequest (£1,500), it was a rather sad Mr. Bradbury who was interviewed by the County Gazette in the big house on Thursday. He has very happy memories of over half a century at Hestercombe, and now the long chapter is coming to an end. One by one the rooms are being made bare of furnishings--rooms which were once the scene of many a gay gathering of the sort now fast fading from the English pattern of life. All this is a matter of regret for Mr. Bradbury. Fred Humphris (Fig. 9), the eldest son of stud groom, Edward Humphris, had an even longer record of service at Hestercombe than Bradbury, having worked on the Estate for 60 of his 70 years. Fred, who gets £1,000, started by helping with the horses (as his stud groom father had done before him). Then at the turn of the century, his employers changed over to the motor car, and Fred's role changed, too. He drove his first car--a Cadillac--in 1905 and continued as Mrs. Portman's chauffeur up until the time of her death last year "We always had old-fashioned cars, but they were dependable," said Fred on Thursday. [The cars to which Fred Humphris was referring were a 1937 six-seater Hillman Saloon, dark blue in colour with leather upholstery and 21 hp of raw power; and a 1938 Ford "V8" Shooting Brake with utility body and 22 hp.] The Somerset County Gazette article also mentioned George Greedy (formerly the house carpenter), now over 80, who was with the family for nearly 40 years and John Kirkland, Head Gardener for over 18 years, who had retired just a few months before Mrs. Portman's death. It is interesting to note that the bequest given to the Hon. Mrs. Portman's eldest son, Ivo Richard (£1,500) was the same as that specified for Bradbury.
Find out more
Find out more about Hestercombe's history, or pay us a visit and explore our estate.