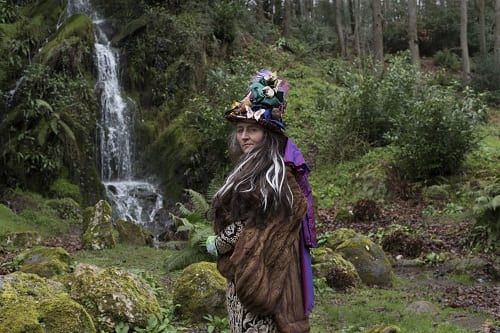 Miss Warre (cascade), C-type print, 2017 © Trish Morrissey
This autumn (opens 18 Nov) the Hestercombe Gallery is privileged to welcome acclaimed photographer Trish Morrissey to its exciting contemporary arts programme.
Having exhibited extensively in solo and group shows in the UK and internationally, her work is in major private and public collections. This upcoming exhibition, 'Trish Morrissey: A Certain Slant of Light' comprises two bodies of new work that draw on fascinating sources from the Hestercombe archive.
During her 2017 artist in residency Morrissey has created the work, that includes stills and film by immersing herself in lives of the last female occupants of Hestercombe House - Miss Warre (1790 - 1872) and Mrs Portman (1854 - 1951) - women who at different times in the nineteenth and early twentieth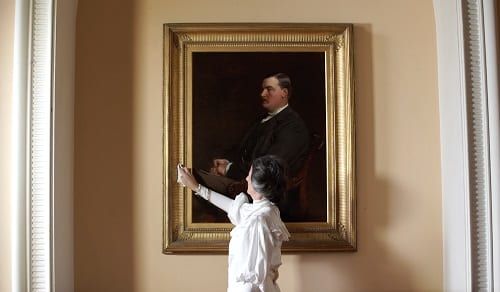 Still from Six Scenes, HD video, 2017 © Trish Morrissey
centuries ran the Hestercombe estate. This is the largest body of work that Trish has undertaken and draws on extensive archive material such as photographs, drawings, and letters. The lives of the two women, although intrinsically interesting in their own right are the also a route used to explore broader themes of class, role-play, body and gesture, and the relation between public and private spaces.
Crossing the disciplines of performance and photography Morrissey plays the roles of both women herself. Playing with notions of fact/fiction and time/history Morrissey's work creates a visual drama that might, as the author Hilary Mantel suggested
'…take the past out of the archive and relocate it in a body.'
'Trish Morrissey: A Certain Slant of Light' is guest curated by Kate Best
18th November until 25th February 2018
Open every day in the Hestercombe Gallery from 11am – 4pm