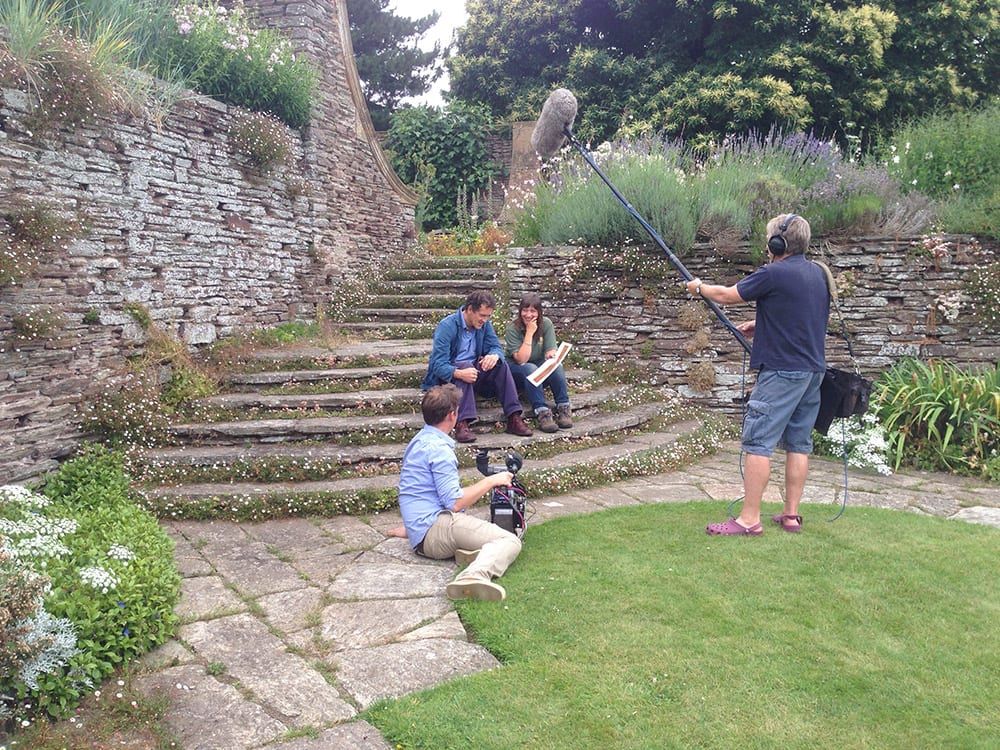 We got more than our five minutes of fame this month when we got special treatment from Gardeners' World favourite Monty Don on BBC Two.
Navigating through 400 years of Britain's gardening heritage, The Secret History Of The British Garden examined how traditional British gardening has changed over time with the influencing factors of politics, war, religion, archaeology, medicine and Britain's evolving tastes in food, design, sculpture and fashion.
Head gardener Claire was interviewed by Monty for the fourth and concluding episode and talked about the planting schemes of Gertrude Jekyll which were far less labour intensive than the previous heavy duty Victorian planting schemes.
Claire said: "It was amazing to meet a real hero of mine, and not be disappointed in the slightest. It's rare to speak to anyone who is so intellectual and yet also practical as well. He is a proper gentleman!"
Monty Don said: "My journey through 500 years of British garden history has been fascinating. Not only has it unravelled the horticultural narrative of our unique gardening history but it has also been filled with insights into our social, political and cultural life that stretches into every corner of human behaviour right to the present day."
The four-part series was commissioned by the BBC's Mark Bell, and has been executive produced by Greg Sanderson for the BBC and Alexandra Henderson for Lion TV.