Gnomes...a bit like Marmite I guess- split the population between gnome lovers and gnome haters.
And it's probably a generational thing. I am definitely in the gnome loving category. If fact when Pete (my partner), Gracie (step daughter) and me go off in our caravan we take our gnome with us, mind you we also take the dog and the hamster. Gracie has made gnome bunting, and we take these little bunnies as night lights.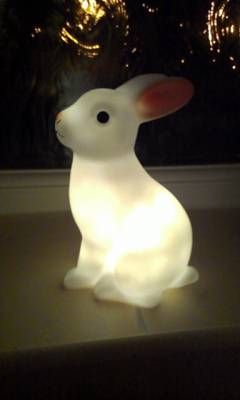 Gnomes have become kitch and fashionable. 'Gnoming' - when a gnome is taken from someones garden and sent on trips around the world with photos and postcards sent back to the owner- is almost a common event. There has even been a film- Gnomeo and Juliet- not quite an Oscar winner but thoroughly watchable (I admit, I did have to force Gracie and Pete to come with me).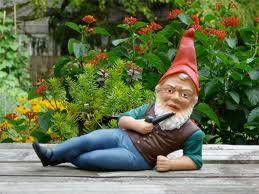 To me they are a nostalgic icon, along with straw donkeys and flying ducks. But probably my mum and dads generation would hate all three! I had a similar debate about Gladioli yesterday. Younger people are embracing their big bold flowers whereas the older generations are just reminded of rows and rows of them on allotments. The same could be said for Dahlias, Marigolds, Wallflowers and Snapdragons, they divide the generations.
It is thought that gnomes originate from Germany in the 19th Century and that they were based on a myth that while you were asleep the gnomes would look after your garden at night.- if only that were true!
They were introduced to the UK in 1847 by Sir Charles Isham when he bought 21 figures back from Germany for his garden at Lamport Hall in Northamptonshire. Unfortunately we have found no evidence of Gnomes in the gardens at Hestercombe but I will keep looking.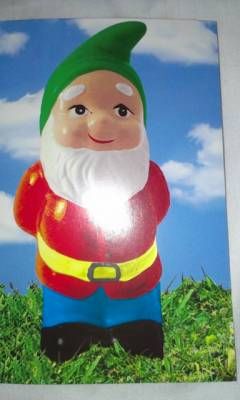 So why am I banging on about gnomes....?
Gnomes are being allowed into the show gardens at the RHS Chelsea Flower Show in May for the first time in its history. The RHS's decision to allow this has followed years of protests and accusations of snobbery by Gnome lovers.
So keep your eyes peeled ... imagine the huge gnome monstrosity that Diarmiud Gavin could create!