Helen from our Plant Centre has shared with us her tips on what to plant in the garden right now...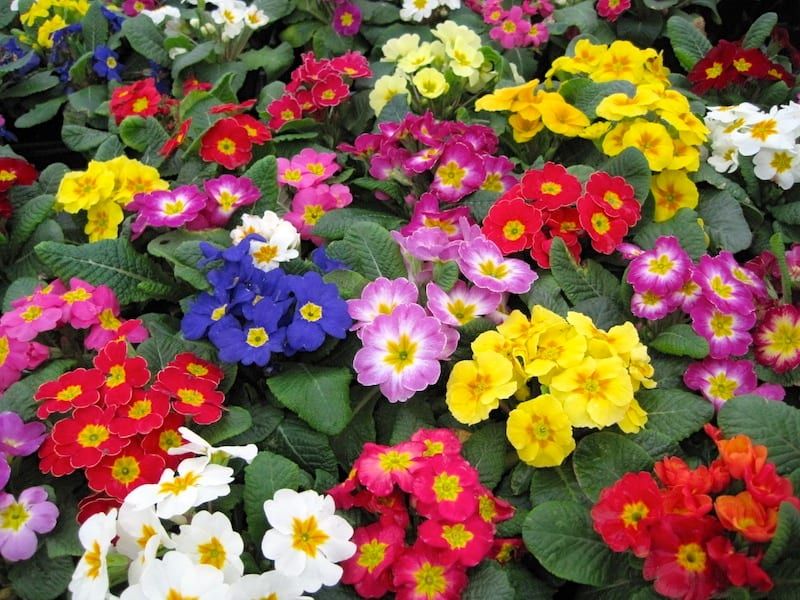 "The Native (Common) Primrose - Primula Vulgaris – meaning 'first rose' is one of the first flowers to make us feel spring is on the well and truly on the way.
Add a burst of colour to your garden… sunshine yellow, bright pinks, purples and rich reds.
Primulas have been popular garden plants for centuries and they have been bred to produce many different colour variations to brighten up our gardens - many of these are ideal as container plants and bedding.
In the wild they love banks, lanes and hedgerows where they have some shade from heat of the sun and the soil does not get too dry. In our gardens they do well in cottage garden borders in the shade of deciduous shrubs, wildflower meadows or in containers. They are hardy plants, happy in most alkaline to neutral soils.
Once planted they soon spread by seed, but are also easy to divide once they have finished flowering - so you can spread their colour right across your garden for the next time they flower.
They are not just pretty, they are a great source of nectar for winter-active and early bees too!"
Find a great selection of Primroses in the Plant Centre at the moment:
9cm bedding Primroses - £1 each or 6 for £5.