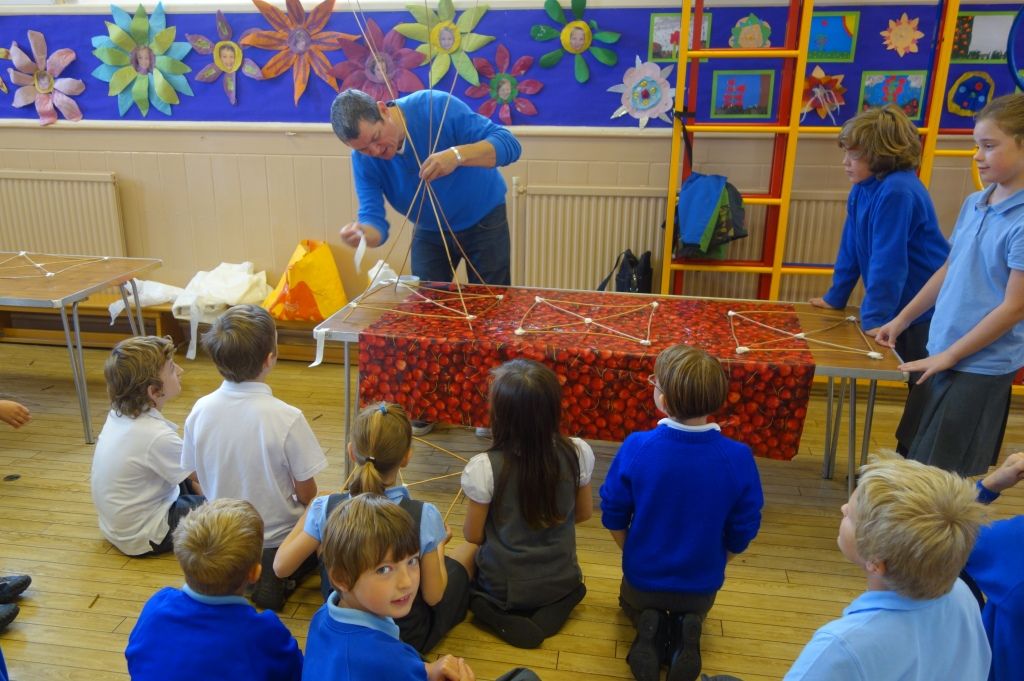 Many thanks to all those involved in magical 'Mooncake Day'!
From the Art Workshops the previous week came many excellent creations that were combined to form a final installation on the Mill Pond. Each lantern was lit with a small red LED light and they were hung or floated around the edge of the pond.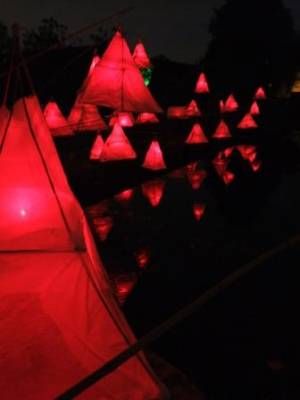 It is through Arts Council England funding that we were able to open Illumina for one final night, and build these lanterns and we hope that all involved appreciated the chance to see their handiwork come together with the whole of the rest of Illumina on 'Mooncake Day'.
Right: the lanterns above the Mill Pond
Middle: the Bampfylde Hall full of local people enjoying a taste of China!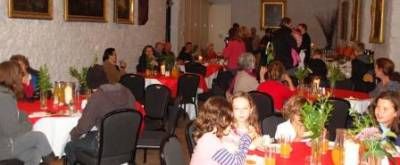 A bit more about the 'magical Mooncake'!
Mooncake Day (or the Mid-Autumn festival) is a traditional Chinese holiday to give thanks to the moon and to celebrate the harvest.
In ancient times the emperors had the tradition of worshipping the Sun in the Spring and the moon in the Autumn.
On the festival day, family members gather to offer sacrifice to the moon, appreciate the bright full moon, eat moon cakes, and celebrate their family members and friends who live afar. In addition, there are some other customs like making and hanging lanterns, and dragon and lion dances in some regions.
The traditional food for mid-autumn festival is the moon cake. The moon cakes are round, symbolizing the reunion of a family. For Chinese people the eating of moon cakes under the round moon reminds them of distant relatives and friends. Nowadays, people present moon cakes to relatives and friends to demonstrate that they wish them a long and happy life.
People sacrifice moon cakes to the moon as an offering and eat them for celebration. Moon cakes come in various flavours according to the region.
We were delighted to see so many of you at 'Mooncake Day' on Monday and hope that you enjoyed doing something a bit different and learning about traditions and celebrations around the world.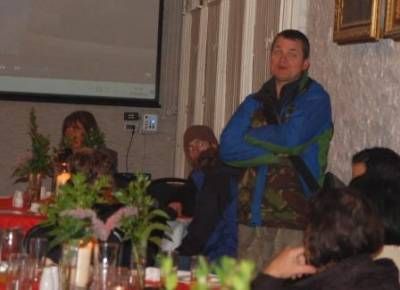 Ulf telling everyone about Illumina & the theme of 'Mooncake Day'