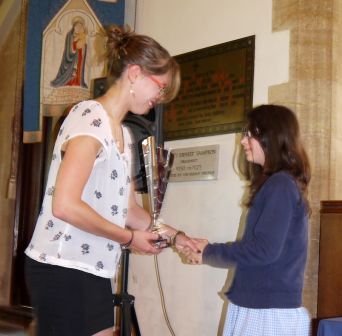 This morning I was pleased to be invited to the Cheddon Fitzpaine Church School end of your celebration and prizegiving.
The celebration was held in the local Cheddon Church (which I had never actually visited, and is a really lovely place) and the pews were filled! The whole school had come to see the year 6s perform some wonderful leaving poems and songs and many parents' eyes were filled to brimming at their little ones growing up.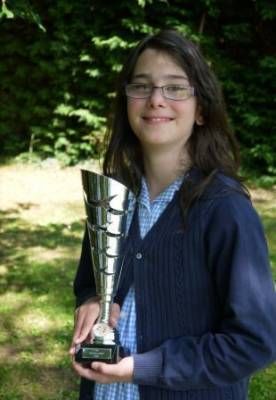 Mr Gordan gave a thoughtful speech and the Rev. Geoff Boucher was a welcoming host waving everyone off for summer holidays.
The prize giving was supported by many well earned certificates and some very big and shiny cups! One of which we are pleased to say was named the Hestercombe Cup for art! Molly was the successful recipient of the Hestercombe Cup and here she is looking very proud.
Well done to Molly and all the other students who have worked hard to win their prizes.