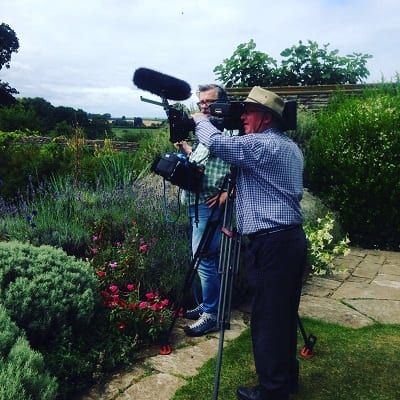 Gardeners' World crew A visit from Gardeners' World – we're so proud! First broadcast on Fri 26 August, we were all glued to the screen to see our lovely Head Gardener, Claire Greenslade, talk to presenter Alan Power about our gorgeous gladioli. And not just any gladioli – Gladiolus x Brenchleyensis. This beautiful rich red species, identified in Gertrude's Jeykyll's planting plans for Hestercombe, was thought to be lost forever. In a garden that stays so true to Jeykyll's plans it was always a bit sad that we had to use lookalike gladioli (Gladioli Traderhorn) on the iconic Great Plat – beautiful but not totally as Jeykyll had planned.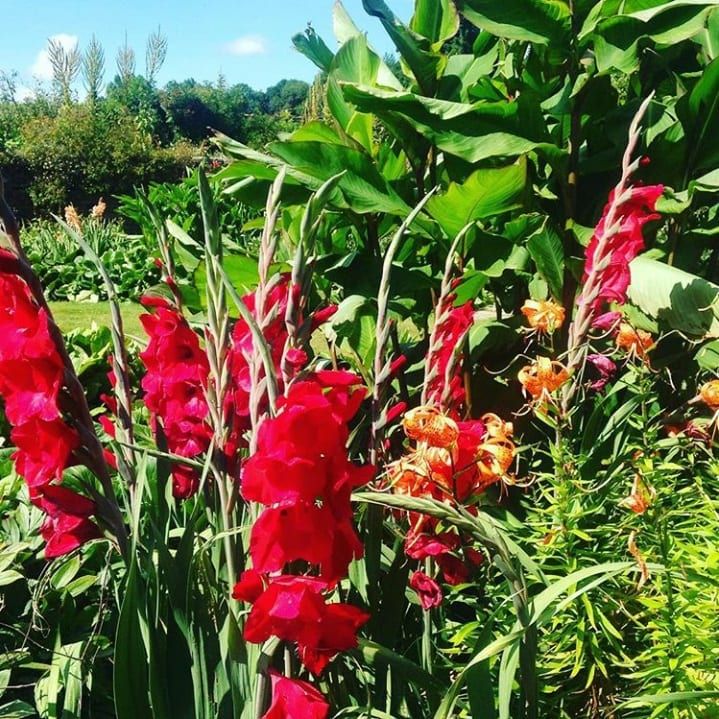 Gladioli traderhorn on the Great Plat A recent revelation however provided us with a great news and Gardeners' World with a lovely story. It transpires that this rare plant had actually been grown for around 20 years in a garden on the Isle of man - the owner was unaware that the bloom was supposed to be extinct until he, by chance, attended a talk by London University Professor Michael Tooley, in which he used an image of the plant and pointed out its rare status. The surprised owner has since shared corms and bulbils (a tiny secondary bulb) from his plants with specialists around Britain in the hope of preserving the plant.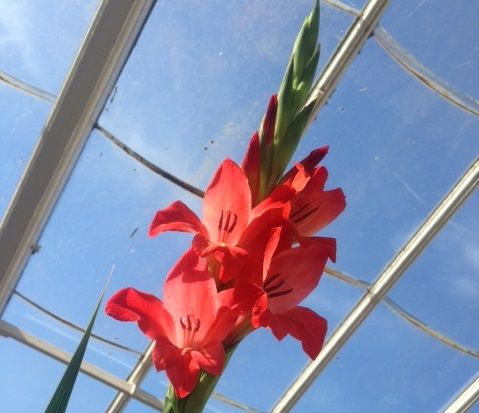 Gladioli Brenchleyensis in the glasshouse We are now lucky enough to have 10 corms which we, with the help of the National Trust Plant Conservation Society, are propagating . It's slow progress but at least one day we'll reach the hundreds needed to fulfil Jeykll's plans! It seems to be perfect timing as apparently gladioli are 'on trend' according to The Telegraph – we always knew they were amazing. Catch up on the episode of BBC Gardeners World here (first broadcast Aug 26 8.30pm BBC).