After the cold winter months (well, I suppose it is still a cold, winter-y month!) we've got loads of activities afoot to keep you on your toes!
The children's trails have been going really well and there will be another one in time for Easter, and yes, there will be suitable Easter themed prizes..
Meanwhile visitor numbers, and member numbers, have begun to pick up again. At the entrance our shop and plant center are steadily filling up with colour – Helen's most recent delivery of bulbs and some colourful leafy things (Hebes!) are all looking great and expect more in time for Mothering Sunday.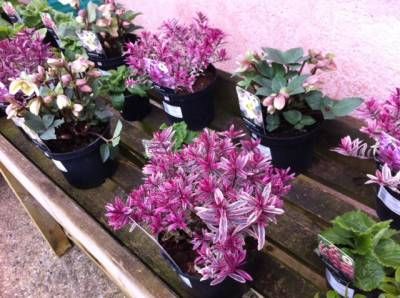 On that note the focus shifts – the café has some lovely menus in place to spoil your mother, and in case you needed reminding, it's the 10th March! There are already lots of families booked in so it's set to be a busy day. Let's hope the sun shines too.
Our next big event is the Bampfylde Memorial Lecture, which is next Friday!! 8th March. You may have seen it on our events page; it is a staple in the Hestercombe calendar and is always a success. Lord Poltimore will be using his considerable knowledge of the art world and maybe even tying in some Hestercombe gems of information. Hope to see you there!