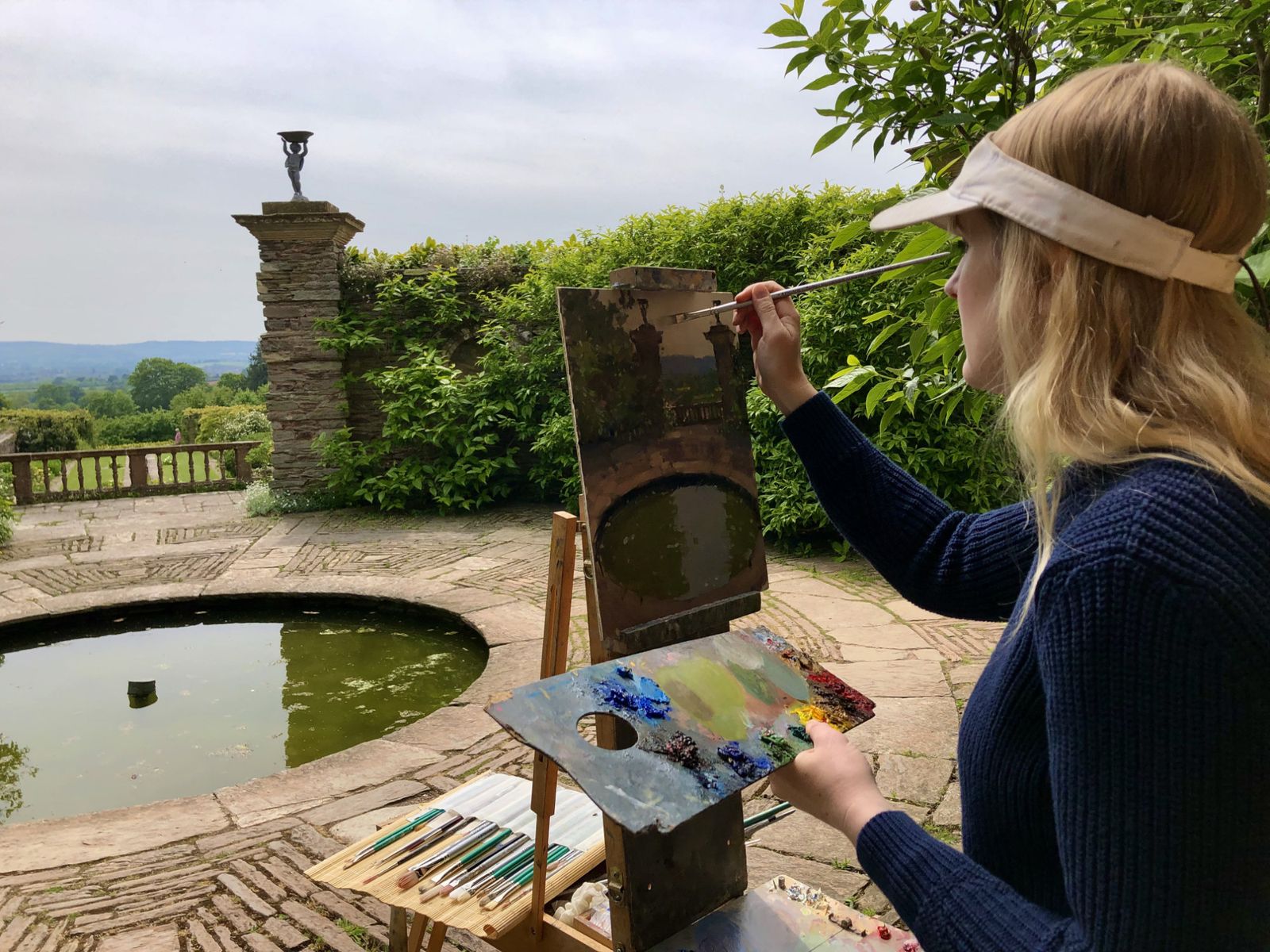 We were delighted to hear that Hestercombe paintings by South West artist Maria Rose have been selected from 1,600 entries to appear alongside paintings by some of Britain's leading painters in 2019's Royal Institute of Oil Painters (ROI) Annual Exhibition.

Two works from Maria's summer visit, The Lutyens Rotunda at Hestercombe and Orangery at Hestercombe, will be on display from 27th November until 8th December at Mall Galleries, London, in an exhibition which will feature over 300 new and recent works. View the exhibition catalogue (Maria's works are featured on page 9).
Maria Rose was born in London in 1985 but has subsequently lived in the West Country for most of her life including her degree in Fine Art from the University of Plymouth in Exeter in 2007. She mostly paints outdoors 'en plein air' and seeks impressionistic portrayal of light and colour.
Maria was part of the 2018 inaugural exhibition of the British Plein Air Painters and also with the Royal Institute of Oil Painters, the New English Art Club, the Chelsea Art Society and the South West Academy. Amongst other academic prizes and accolades, she was also a contestant on Sky Landscape Artist of the Year 2018.
The ROI is the only national art society devoted exclusively to oil painting. Their Annual Exhibition gives visitors the opportunity to see the many and varied ways in which artists use oil paint today, from a traditional approach to this highly technical medium through to more innovative uses of material, style and content.
Royal Institute of Oil Painters Annual Exhibition
27 November to 8 December, 10am to 5pm (closes 1pm on final day)
Mall Galleries, The Mall, London SW1
www.mallgalleries.org.uk
Admission £4, Free to Friends of Mall Galleries & under 25s.