Our current show 'Shifting Ground' is now in its last month at the Hestercombe Gallery (ends Feb 26) alongside work from the Ingram Collection of Modern British Art. We find out a little more about Stephen and his work:
Tell us about your current exhibition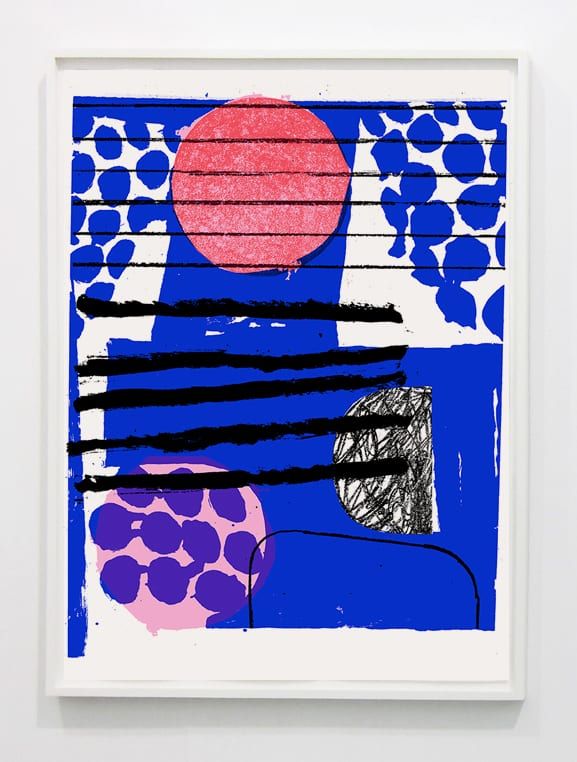 Sound Mirror, Stephen Smith, 2016
Shifting Ground is the culmination of my residency at Hestercombe Gallery from May - October 2016. The exhibition features new paintings, prints, sculpture and installation, together with works loaned from the Ingram Collection of Modern British Art by Frank Auerbach, Elisabeth Frink, Geoffrey Clarke, John Tunnard, Terry Frost, Roger Hilton, Patrick Heron and Lynn Chadwick. Together with the curator of the show, Tim Martin, we wanted Shifting Ground to feel like a conversation about painting and contemporary art. Each room within the gallery features a work from the Ingram Collection together with a work made during the residency. In some instances my work has been placed within the gallery on constructed plinths rather than on the wall to emphasise the ongoing relationship between these works and contemporary painting.
What have you been working on while being 'artist in residence'?
I have focused primarily on process. In particular I have been exploring how deconstructed and reconstructed large sections of painted canvas can be used to generate the same amount of energy contained in the smaller working drawings that I'm always making. Reducing the form of the painting and stripping it back to its barest form and reconstructing to it's fullest. Being at Hestercombe during this period has hugely inspired me. I have witnessed three seasons come and go and seen at first hand the shift in planting from spring to winter. I have been inspired by both the formal and informal areas of the gardens and landscape in and around Hestercombe. This is something that I'm trying to achieve with my process that I describe above. A fluidity between brutal and beautiful, light and dark, black and white & night and day.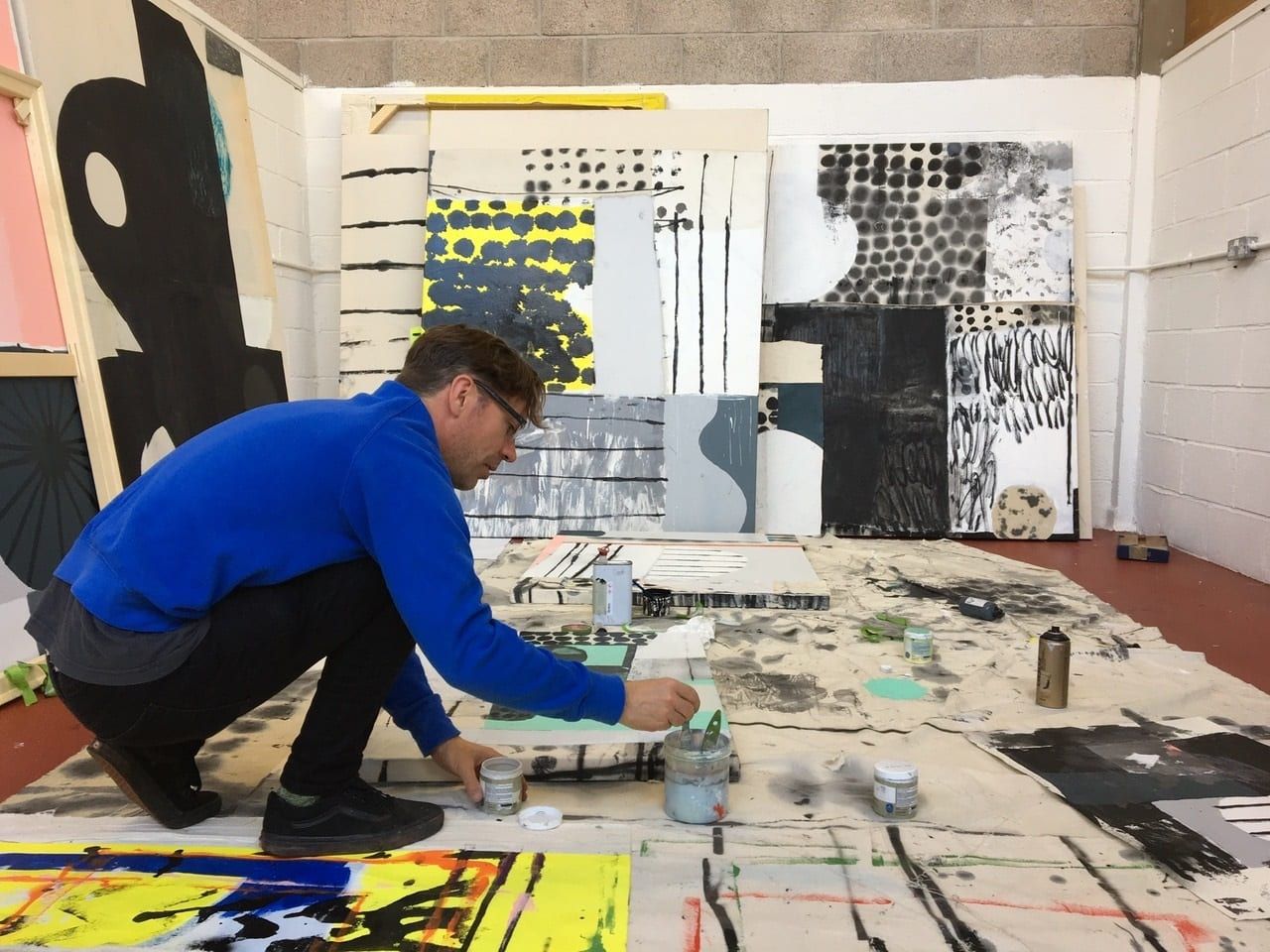 Stephen Smith at work
Where did you begin your career as an artist and how has this developed?
I studied at the University of the West of England in Bristol and later at Brighton University. I'm a multi-disciplinary artist working from print and publishing, to installation and painting. It's due to the nature of these disciplines constantly crossing over that my work has evolved. Central to this development is drawing which is fundamental to my whole process. I'm constantly exploring how drawn motifs can be applied through the work in different formats.
What/Who are your influences?
I'm influenced visually by how I filter everything i see, hear, smell and say.
What is your favourite gallery to visit?
Hamburger Bahnhof in Berlin which is located in a former terminus of the Berlin–Hamburg Railway in Berlin. I love revisiting the Jospeh Beuys permanent installation in the basement.
What does 2017 hold for you?
Lots of exciting new works and projects you'll see as the year unfolds !!!
Shifting Ground runs until 26 Feb, open 11am-4pm.
Our next exhibition 'Regions of Light' features Rev. John Eagles, Rebecca Chesney, Paul Desborough and Jem Southam. Opens 18 March.
For more information about what's coming up visit our Hestercombe Gallery pages.