Due to popular demand Illumina will stay open for one extra night! We are delighted to announce a 'finale' for the event, to include the unveiling of one more installation created by local school children and members of the community.

Without the Arts Council England this would not have been possible: the combination of community spirit and creative minds, with a little help from Ulf Pedersen, has culminated in what should be a spectacular interactive artwork. If you want to see the final project, if you missed the event over the weekend, or if you have been involved with Illumina, get your tickets now!

Illumina Tickets & Booking Information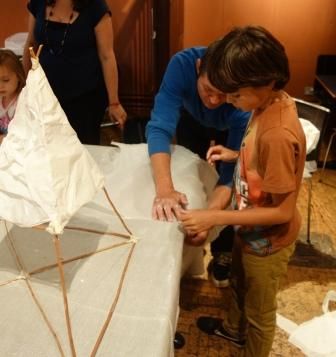 Creating the final installation at Wednesday night's art workshop...