It has taken hours of hard work but finally we have managed to start work in our glasshouse.
We were recently given the opportunity to have two big Victorian glasshouses. Previously we had worked from a small domestic one and a poly tunnel. A lady from a neighboring village needed to sell up and was worried that her glasshouses would just end up being demolished, so she approached Philip, who as we all know cannot resist a restoration project!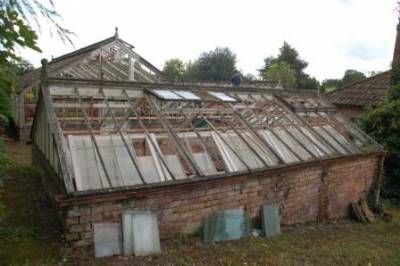 Over the last two or three years we have taken down her glasshouse pane by pane and brick by brick. The woodwork, which was actually in pretty good nick, was restored and repainted. The iron fret work has been sandblasted. The panes were washed and cleaned. And the volunteers spent many a dusty hour chipping the old mortar off the bricks so that we could reuse them.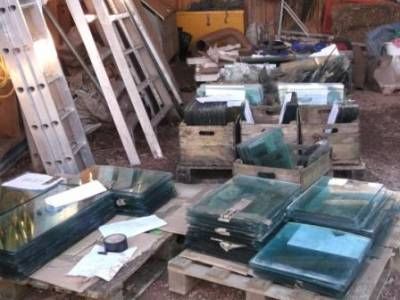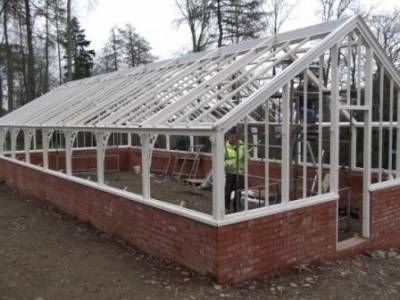 There is still more to do. We are still raising funds to add heat and light up there and to finish the second one but we are achieving loads already with a 'make do and mend' attitude. We have started seed sowing, mainly annuals, and we have started potting up any divisions and cuttings to sell on in plant sales. We are already providing the shop with a small amount of plants from the garden and over time we hope to expand on this so that you can all take home a little piece of Hestercombe- and any money we make from the plants will go straight back into the gardens so you will all be helping with Hestercombe's continued restoration.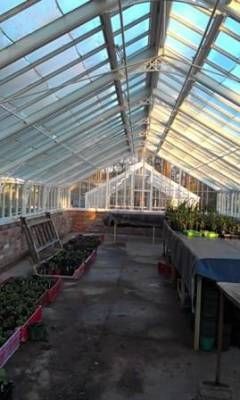 and I think you'll agree that our glasshouse has the most fabulous views over Taunton!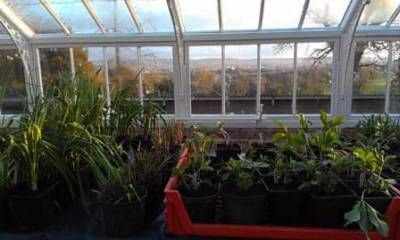 We are all so excited about having them and what we may be able to achieve with them. It is going to be a lot of hard work and a lot of trial and error but I cant wait.... and with all this wet weather the gardeners are truly appreciative of some indoor work!