With the warm, mild weather of the West Country and the glorious rolling landscapes on our doorstep, it's no surprise that outdoor weddings in Somerset are popular. With 50 acres to enchant your guests with, Hestercombe is the perfect setting for open-air celebrations, no matter which parts of the day you'd like to spend outdoors. Here's why we think you should consider going alfresco on your wedding day.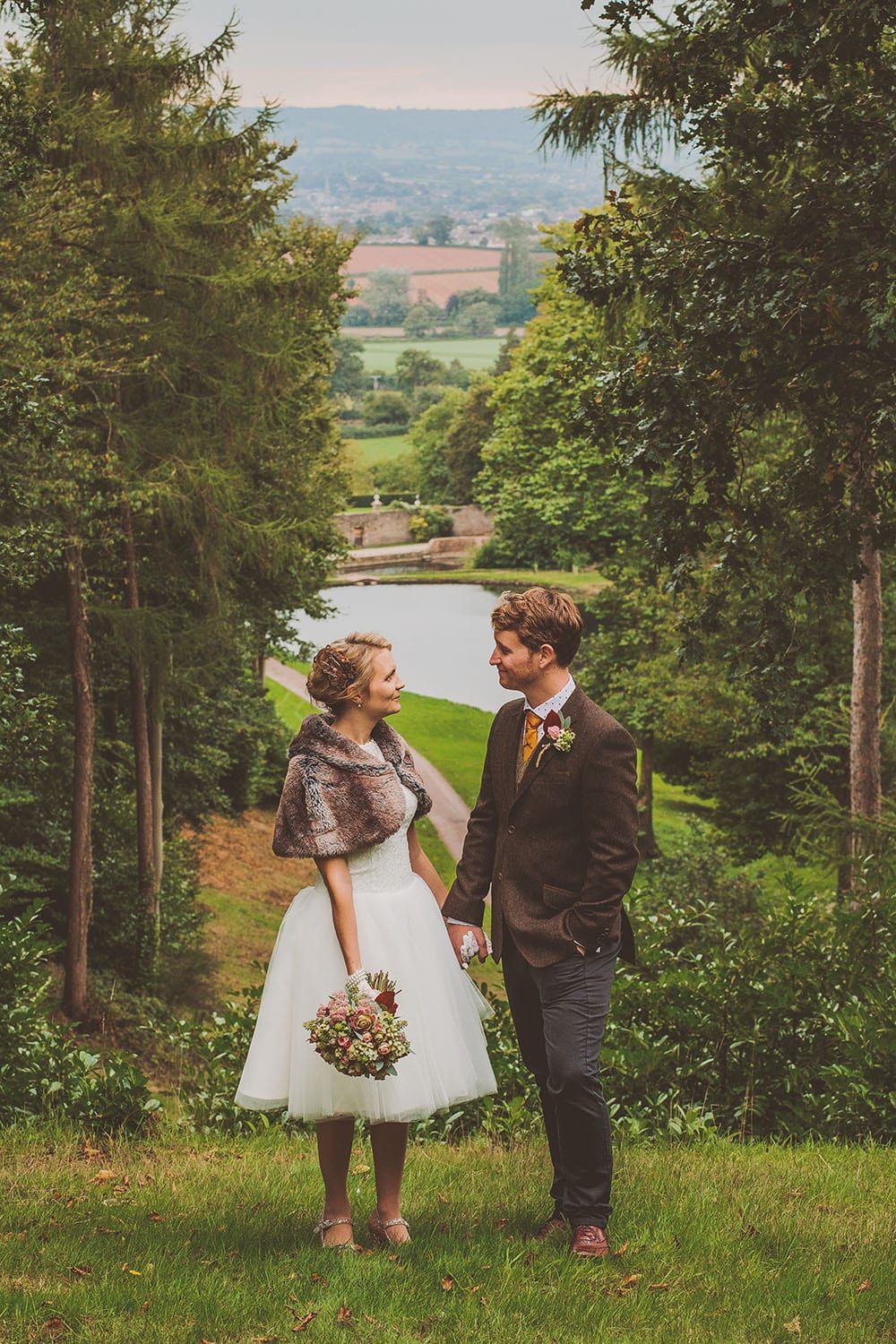 Noel Deasington Photography
1 Momentous occasions
For a milestone as special as your wedding day, choose a setting that truly feels like it's going down in history. In an elevated spot, high in the Landscape Garden, our stunning stone Temple, licensed for ceremonies, promises you exactly that. Restored to its former grandeur, your nuptials become another part of Hestercombe's very special history.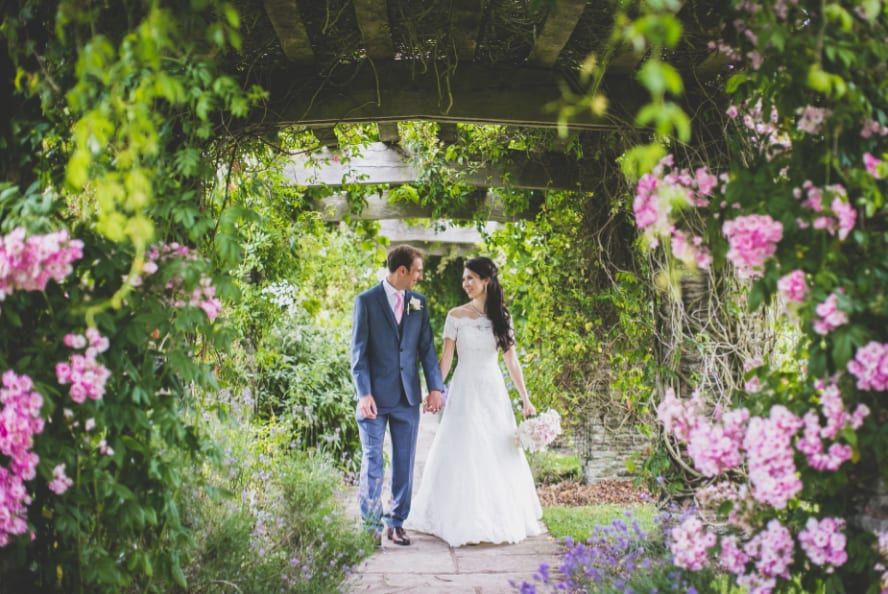 Jamie Dodd Photography
2 Bring the outdoors in
Hestercombe is one of the most flexible outdoor Somerset wedding venues. That's because you can hold a blessing in the gardens or a ceremony in the Temple. But you can also get the open-air feel while remaining undercover. Simply opt for a magical ceremony in our garden Orangery, as the scents of the garden drift in.
Simon Biffen Photography
3 Enchanting entrances
The moment your guests first see you and - even more excitingly - your bride or groom-to-be, is a huge one. It'll be filled with butterflies, squeezing hands and big smiles, and we believe it deserves an entrance that feels just as special.
When you tie the knot at Hestercombe, you'll make your way through the gardens in those final, heart-fluttering moments before the ceremony. Cue stunning, natural photos and the most magical entrance ever down the daisy-filled stone steps to the Orangery. Or, if you're high in the Landscape Garden, rounding the corner and emerging from the woodland at the charming Temple.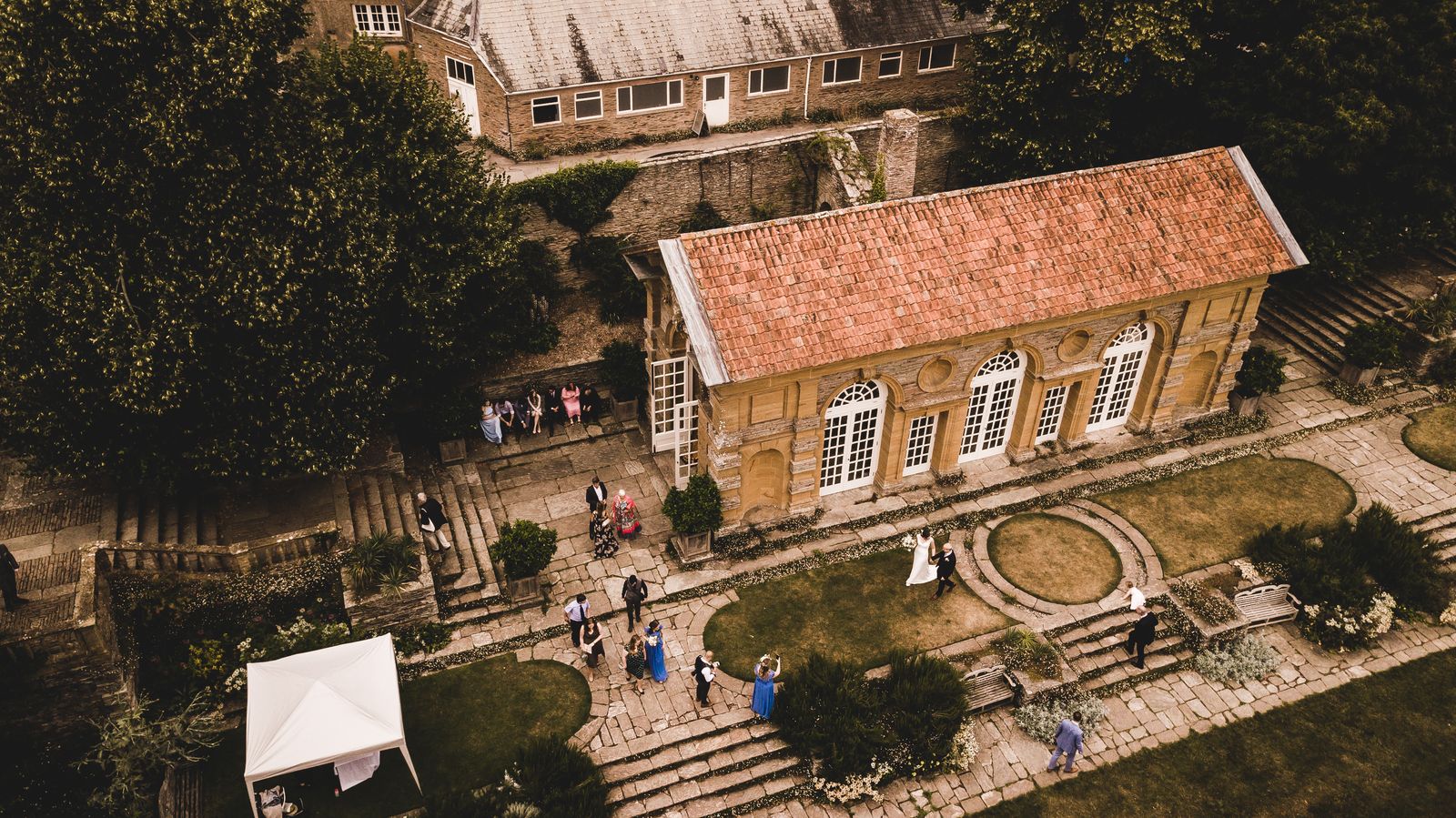 Jamie Dodd Photography
4 Alfresco entertainment
Outdoor weddings in Somerset needn't be outside for every part of the day. Instead, you can pick and mix open-air moments for when your dreams, or the weather, allow.
After your ceremony, the Orangery Lawn will fill with a lively buzz as your guests gather for Prosecco or Pimm's and delicious canapes. Encourage them to explore! Lakes, gardens and secret buildings await, guaranteed to make your wedding stand out and keep your guests entertained.
Jamie Dodd Photography
5 The natural choice
By choosing to support a historic garden with outdoor weddings in Somerset, you're placing your hearts in a very special place. Every celebration here helps us to preserve the magic of Hestercombe as a non-profit making independent charity. Even better, it enables us to keep discovering more treasures of the past too.
Choosing Hestercombe means choosing a beautiful, natural environment. One that we'd like to preserve for centuries to come, and one that we'd love for your own love story to become a part of.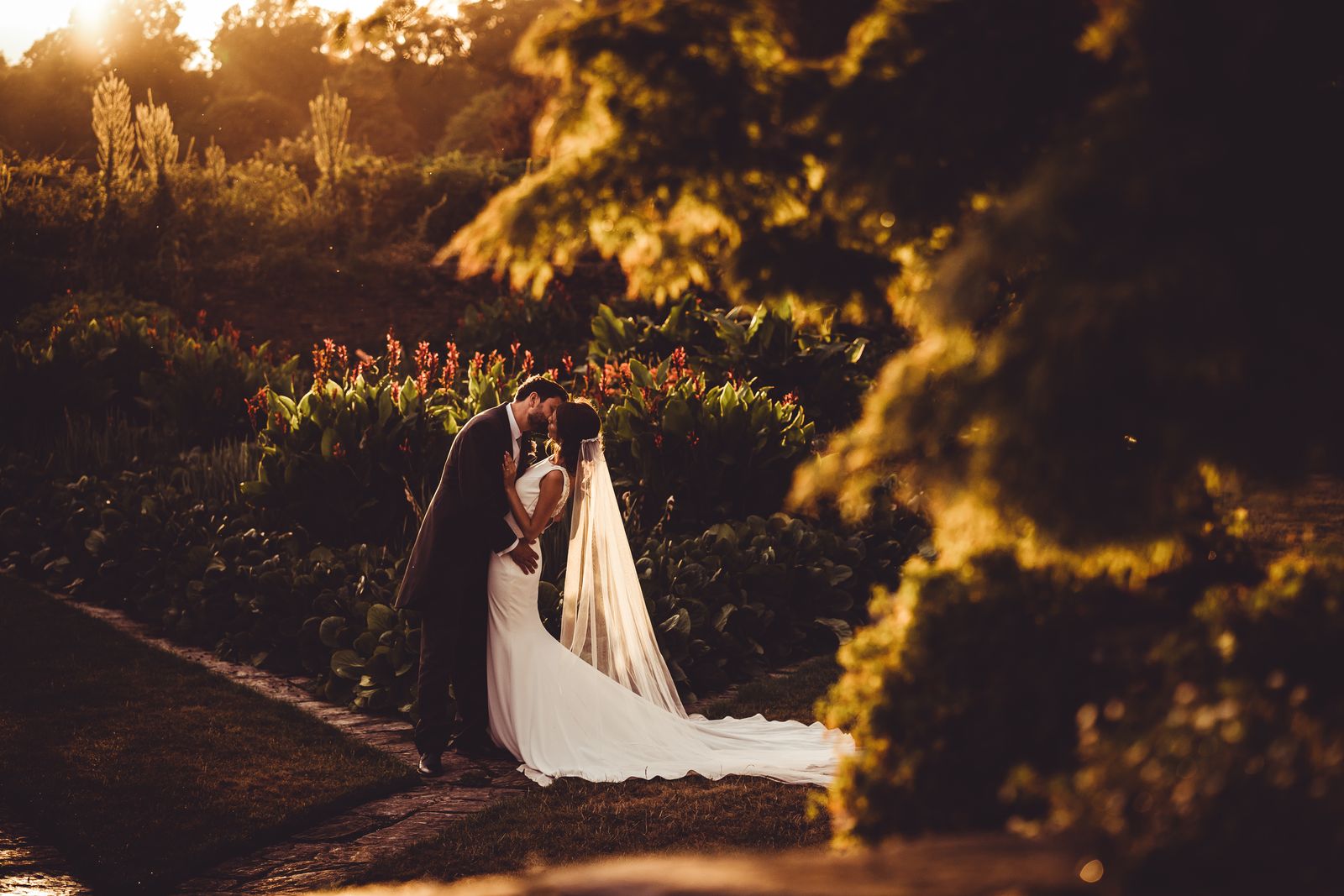 Jamie Dodd Photography
6 Backdrops in bloom
Get married at Hestercombe and you can decorate as much or little as you like. But with the blooming gardens forming a quintessentially English, stunning backdrop, we guarantee every moment will be a beautiful one. Enhance the setting with garden-inspired or wilder style flowers and make the most of this natural backdrop. Think fluffy peonies to echo the Formal Gardens in June, or bohemian ferns and eucalyptus to complement the wilder Landscape Garden.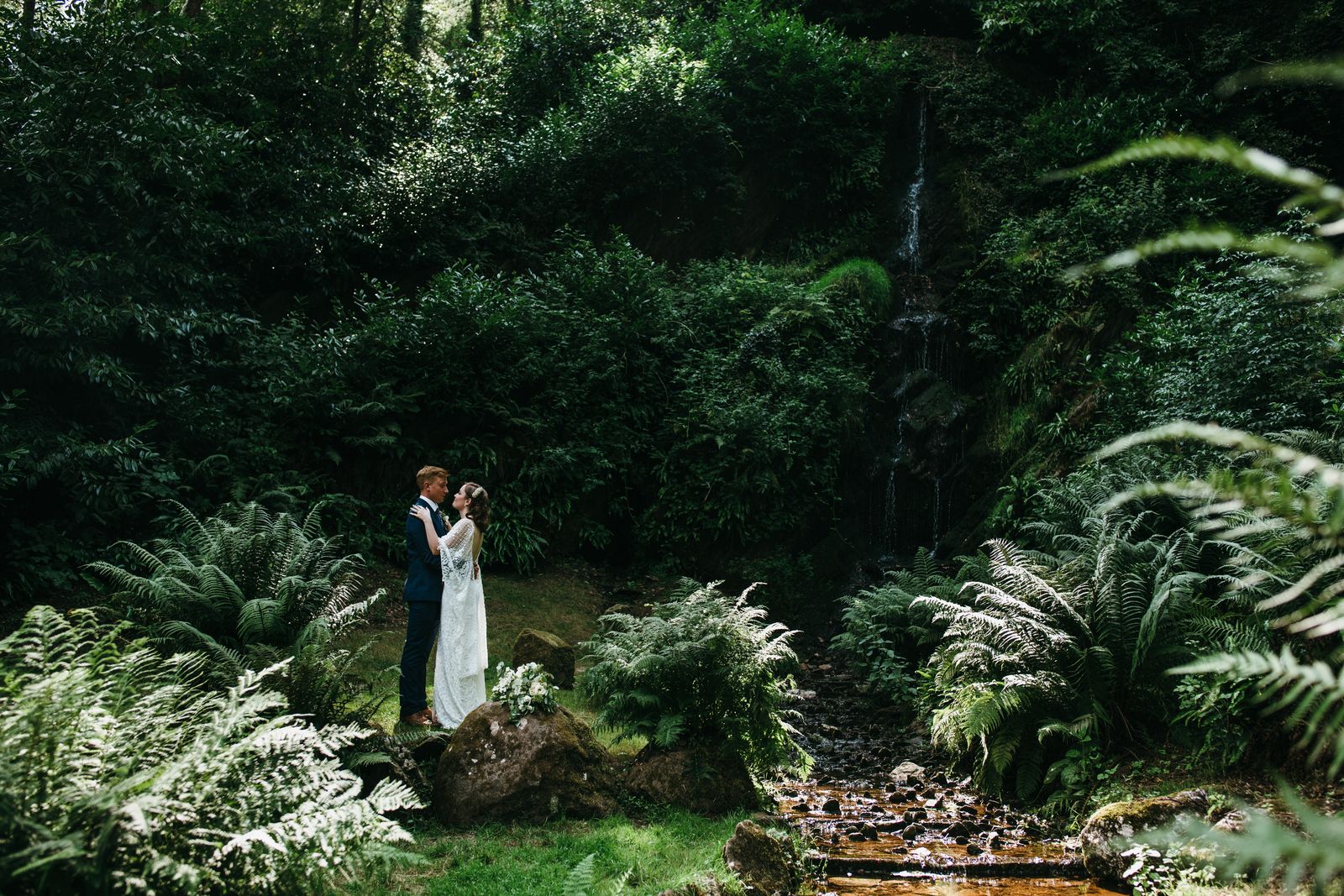 Simon Biffen Photography
7 Open-air portraits
Hestercombe's carefully tended pathways make it easy to escape into the secluded corners of our beautiful Landscape Garden. Simply hitch up your train and hit the trail hand-in-hand for pictures that will blow you away. Think a natural embrace beside the fairy-tale waterfall, or your reflections glistening in one of three pools or lakes.
If you're considering outdoor weddings in Somerset, discover more about Taunton weddings at Hestercombe.