The much awaited peonies are out- about a month later than normal- but well worth the wait. The variety in the plat is 'Sarah Bernhardt'. I don't normally feel much affection for overly pink fluffy flowers but these really are an amazing and clash (or vibrate as Jekyll would say) beautifully with the delphiniums and orange tiger lillies.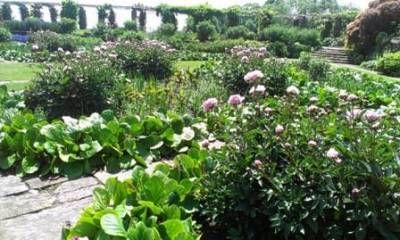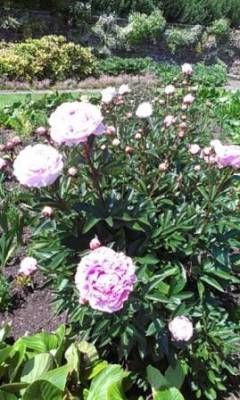 I took the formal team to Kelways in Langport on Monday.
They are a nursery that specialise in peonies and Irises. At this time of year you can visit peony valley- a field in which they hold a collection of over 300 varieties. For a small nursery, Kelways are a great - always picking up loads of prizes at the Chelsea flower show as they grow for their own stand and supply other designers- and brilliant for offering specialist advice.
here are some of the teams favourites from the valley.