Keep your eye on the plant sales area of the shop.
We have started a new 'Plants form the garden' section. We are propagating plants form around the gardens to sell in the shop. All the compost is peat free and the pots are recycled/donated from staff, volunteers and friends. The stock will change quickly and seasonally and obviously we will not be producing huge quantities of particular varieties so you'll have to get in their quick to pick up your favourites.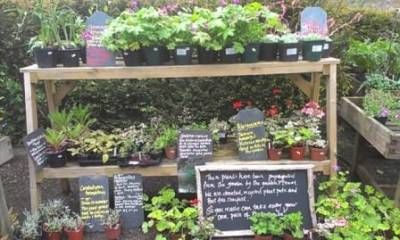 Currently we have a wonderful selection of Victorian pelargoniums, Ceratostigma, Scilla, Iris, London pride, Echevarias and evening primrose.