hi all
this is just a quick plea.... as you know we are trying to run a new glasshouse at Hestercombe and things are really coming on well. We have been able to sow lots of annuals for the garden as well as to propagate stock plants such as Rosemary and lavender, and we also have a 'plants from the garden' section in plant sales.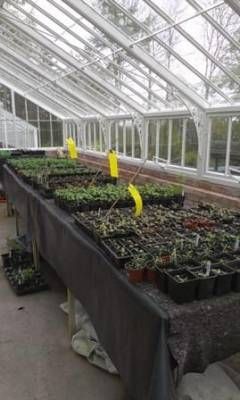 As a charity we are trying to run this on as small a budget as possible.
If you have any unwanted pots, particularly the small ones, please could we take them off your hands?- just imagine how tidy your shed will be without them!
Just bring them in with you on your next visit.
Thank you in advance!