If you're starting the New Year with a ring on your finger and a wedding to plan, congratulations! Why not kick off the planning by taking inspiration from some of the most exciting 2019 wedding trends? We put our heads together with some of our trusted suppliers to bring you these predictions...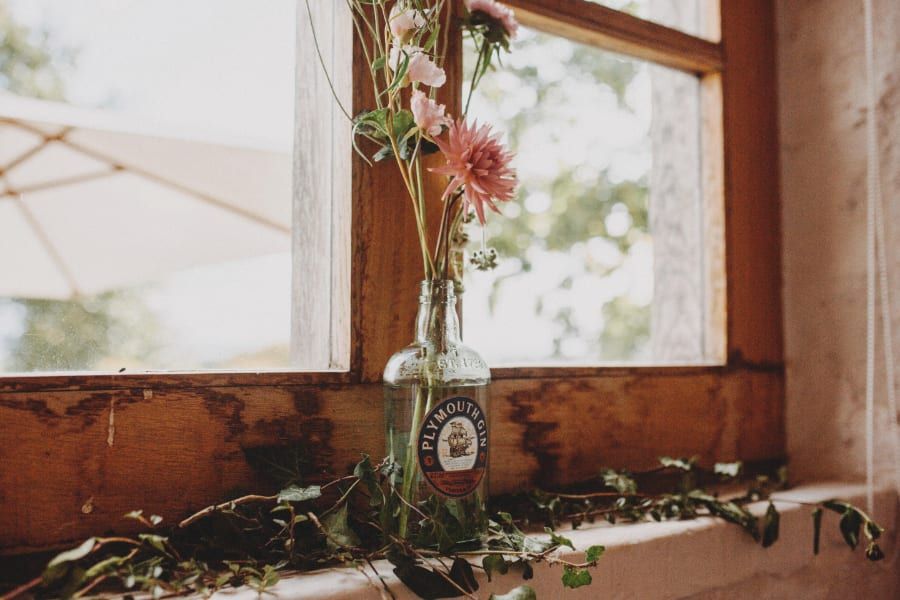 Image courtesy of Ali Paul Photography
Eco-Friendly Weddings
One of the biggest topics of 2018 was the world's reliance on single-use plastics. Consequently, more and more people are finding ways to reduce our negative impact on the environment. This year, even more couples will take a greener approach to their wedding too. Whether that's through biodegradable petal confetti or choosing not to import out of season blooms, simple swaps will make a difference. Choosing to get married at Hestercombe can help you achieve a more eco-friendly wedding. The historic house is heated sustainably using wood from the estate - one of several green initiatives here.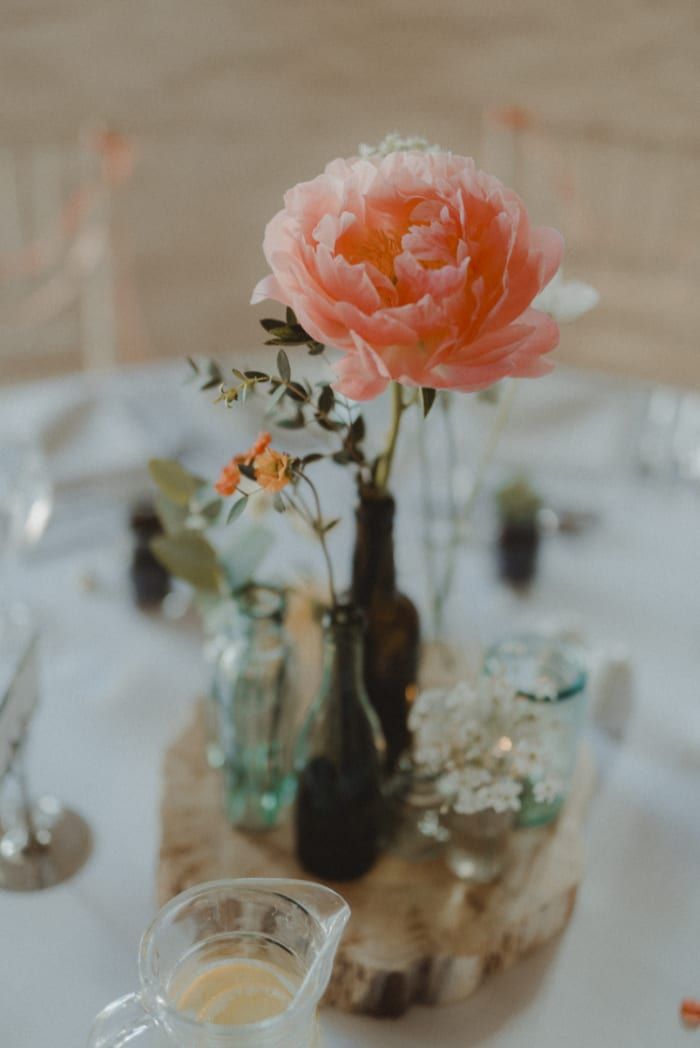 Image courtesy of Gracious Photography
Living Coral Accents
Pantone announced the dreamy shade of Living Coral to be their Colour of the Year and we couldn't be more excited. This is a tried and tested wedding colour at Hestercombe, from a coral bouquet to bridesmaid dresses to ribbons adorning the backs of chairs. The hue complements the golden Ham stone of the Orangery perfectly. We can't wait to see 2019 wedding trends inspired by Living Coral feature in lots more weddings this year.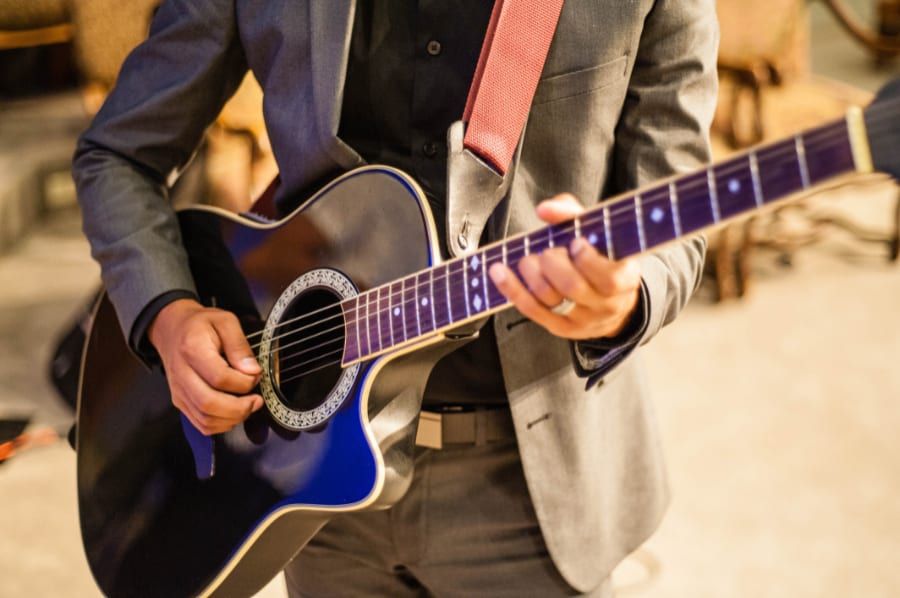 Unplugged Entertainment
A string quartet, violinist or acoustic guitarist have long been traditional ceremony choices, but now the unplugged trend is taking off for receptions too. As couples increasingly look to host a laid-back wedding, turning the speakers off and liberating acts from the stage is becoming a popular move. The effect is a low-key but unforgettable party. Think musicians strumming away as they wander between guests on the Victorian Terrace. Circus performers adding a touch of magic to celebrations on the Orangery Lawn. Or a live painter working the room in the pause after dinner in the Bampfylde Hall. The possibilities are endless with this wedding trend.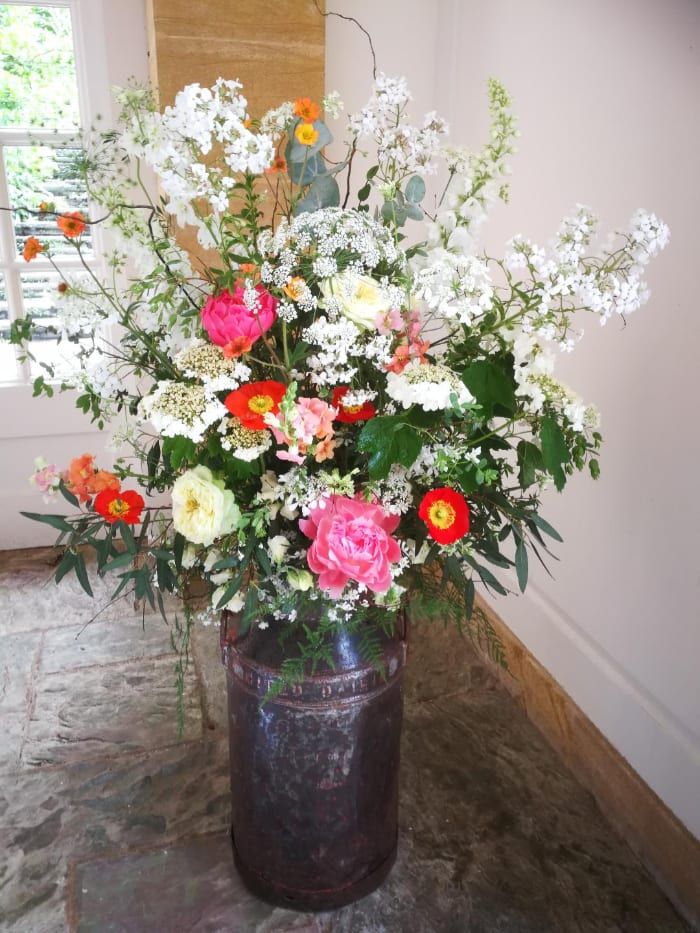 Image courtesy of Tilda Rose Floristry
The Great Outdoors
"Natural, and whimsical with a luscious and more refined feel than before is still at the forefront for today's bride - bringing the 'outside in' is key. The organic shapes and natural movement of British seasonal flowers are ideal for this look and appeal to a growing eco-friendly consciousness.
With Living Coral forecasted for the year, I expect to see this not as an overall colour scheme, but as pops of colour within arrangements," explains Tilda Rose Floristry.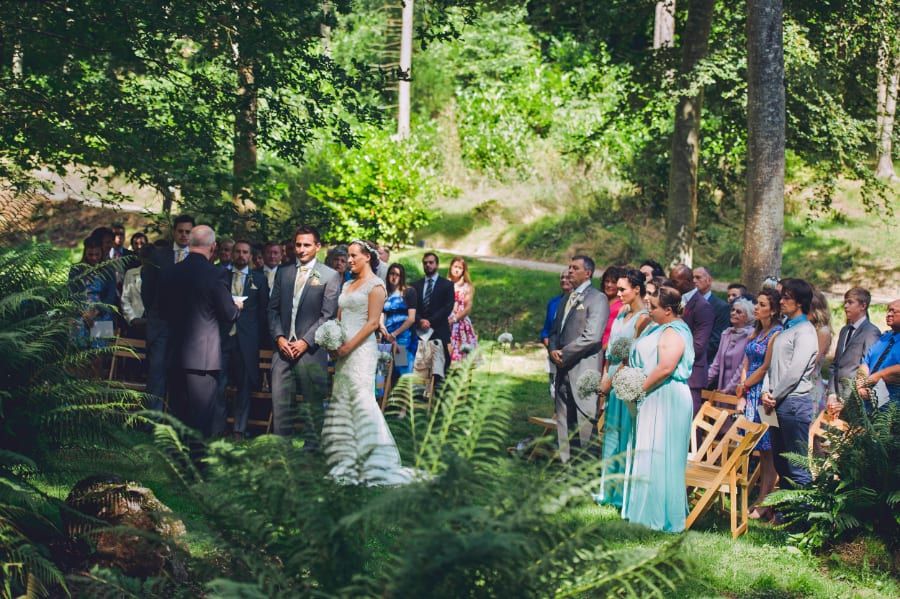 Image courtesy of Simon Biffen Photography
Screen-Free Ceremonies
Continuing the switched-off theme, Simon Biffen Photography predicts a similar approach to wedding ceremonies: "I think there will be a continued shift towards unplugged weddings, with guests putting away their phones and just savouring the moment, leaving the professional photographer to capture the day." There are more benefits to this than an enhanced experience for your guests though. It also means your wedding photos will capture all the magic and emotion, without a sea of screens in the background. This could be one of the 2019 wedding trends that influences weddings for years to come.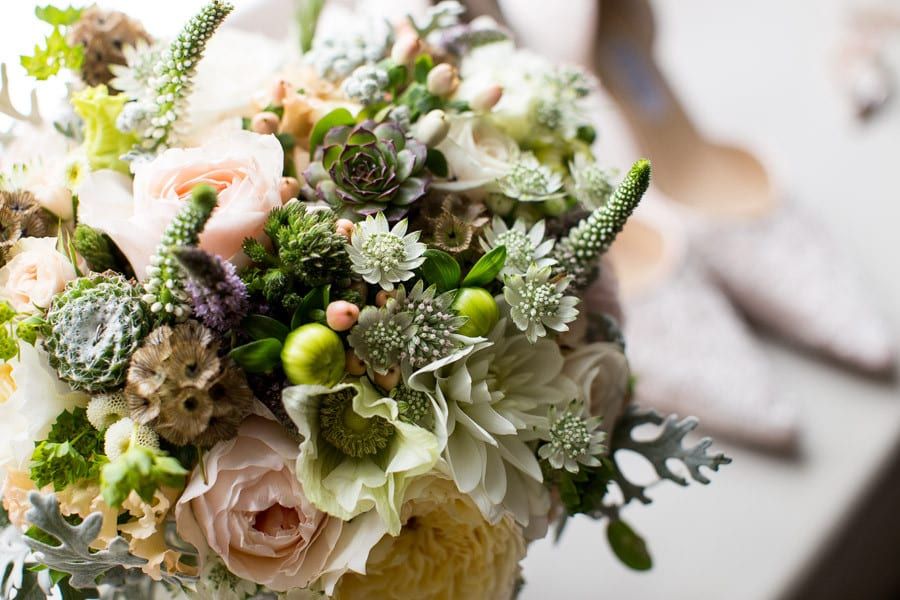 Image courtesy of Pumpkin and Pye and Evolve Photography
Flower Power
When it comes to 2019 wedding trends, texture is going to be key according to Pumpkin and Pye. "Blousy roses and peonies will continue to be popular, with lots of textures from mixed flowers, foliage and succulents standing out. There will also be a rise in the popularity of artificial and dried flowers.