So it did snow in the end. And we've got some gorgeous pictures from wandering around the landscape gardens. As I'm sure you are aware, the gardens & cafe will remain open as long as at least one of us can get in!
If you are worried about opening times this weekend, call the shop directly on 01823 413769, or the cafe to check yourself in for some hearty lunches to restore all that energy lost from rolling around in the snow (!) on 01823 414197.
So here's a few arty shots to get you in the mood for snow!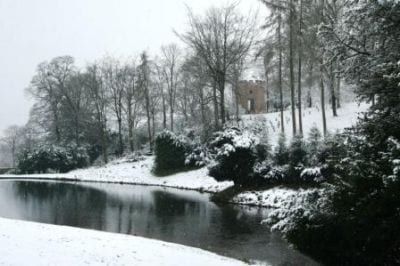 Looking back over the Pear Pond with the Octagon in sight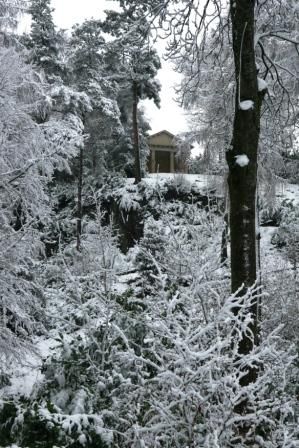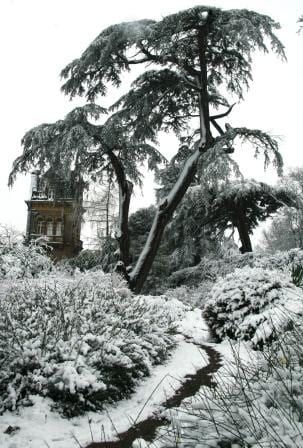 The Temple surrounded by snow laden branches & a path marked out through the Victorian Shrubbery past the Cedar Tree.