Do you remember sunflower planting back at Easter?
Well here's a picture of Henri & Edwin whos sunflowers have grown really well!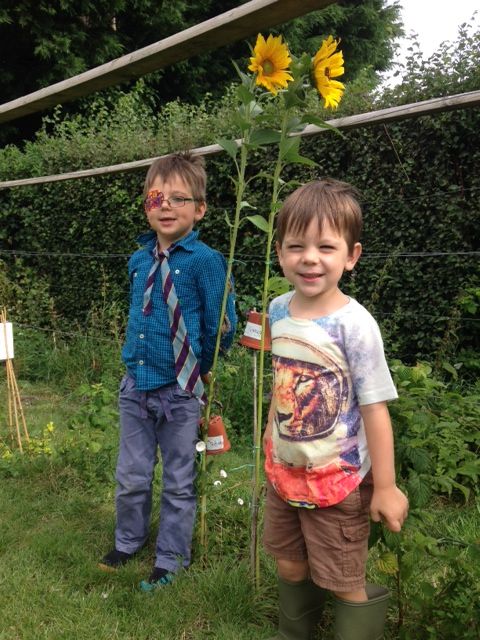 Some real life young gardeners! Well done to both of them! If you've got any pictures do share them with us, either by email or on our facebook page.
And to give you an idea of just how big your sunflower COULD grow... here's Helen from our plant centre with her giant that sprouted well in her allotment!