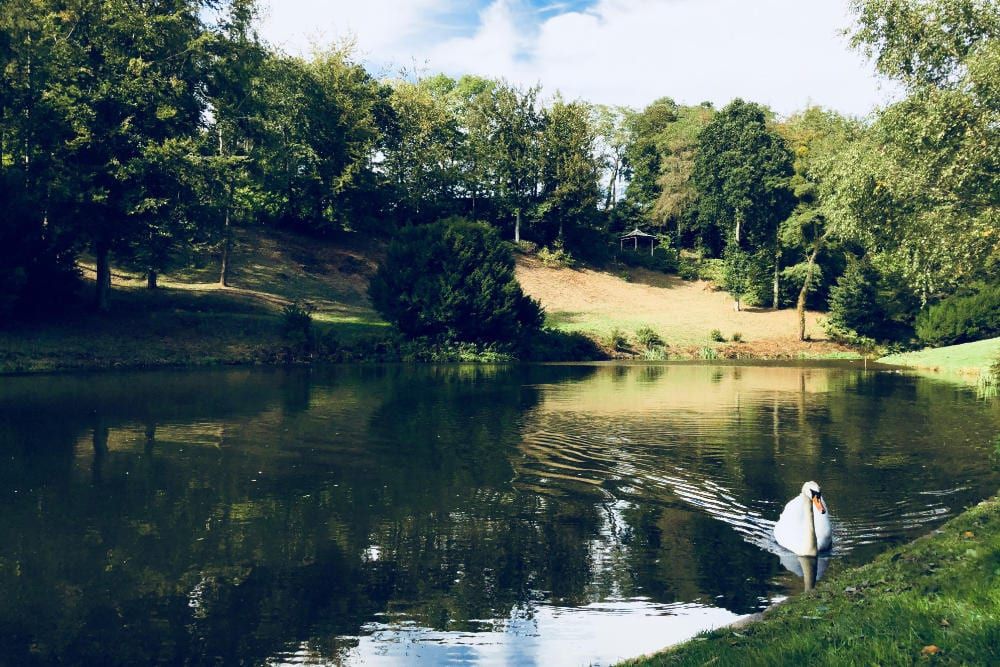 Hestercombe's swan on the Pear Pond, summer 2018
It is with great sadness that we announce the passing of Hestercombe's swan due to natural causes.
Join us for a Tribute to Hestercombe's Swan on Thursday 3rd January 2019 at 11am, on the Pear Pond.
Known by many members and staff as 'Swanny', 'Swanny McSwanFace', 'Angry Bob', and 'Cyril' (amongst other less favourable names), the swan was generally a firm favourite with visitors and had been a fixture of the Pear Pond for as long as anyone can remember. He was usually to be found there with his legion of loyal duck followers.
It is possible for swans to live for up to 30 years in protected environments, and it is believed that the Hestercombe swan lived somewhere in the region of 20-25 years.
He made the national headlines in 2010 when he was accused by London newspaper The Metro of being a winged murderer, having possibly killed his first mate, and driven away his second. The third was found back at the swan sanctuary from which she came.
At the time, Britain's only prof­essional swan-herd, Dave Wheeler, disputed the swan's killer tag but admitted he was best left alone: 'I think he's just going to have to settle for being on the shelf'.
The swan was immortalised in various paintings and photos taken by visitors, below. It is not yet known whether the swan will be replaced.
As a tribute to our dearly departed swan, we present the original 'swansong', The Silver Swan by Orlando Gibbins & Sir Christopher Hatton.
The silver Swan, who, living, had no Note,
when Death approached, unlocked her silent throat.
Leaning her breast upon the reedy shore,
thus sang her first and last, and sang no more:
"Farewell, all joys! O Death, come close mine eyes!
More Geese than Swans now live, more Fools than Wise."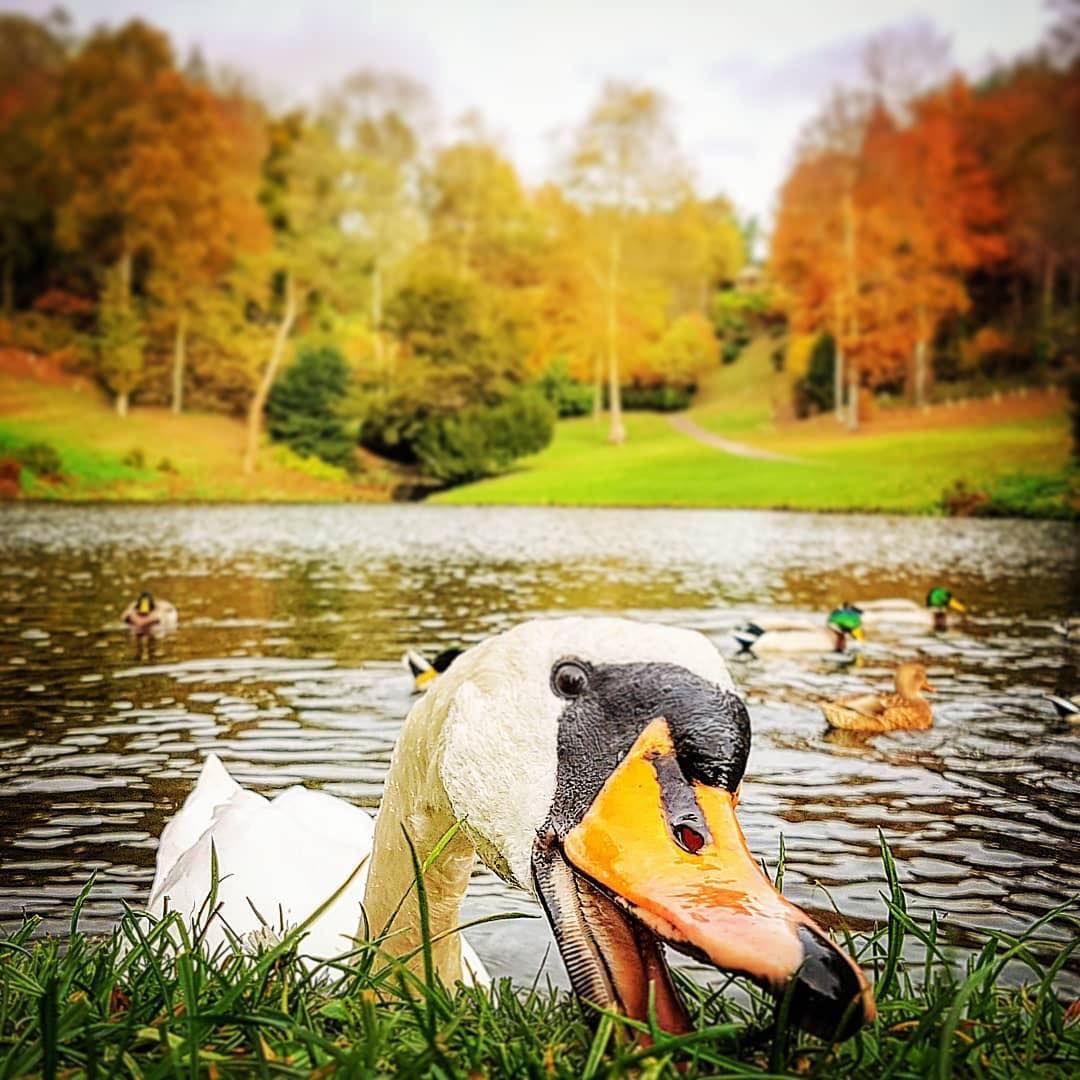 Photo: Dave Flavin on Instagram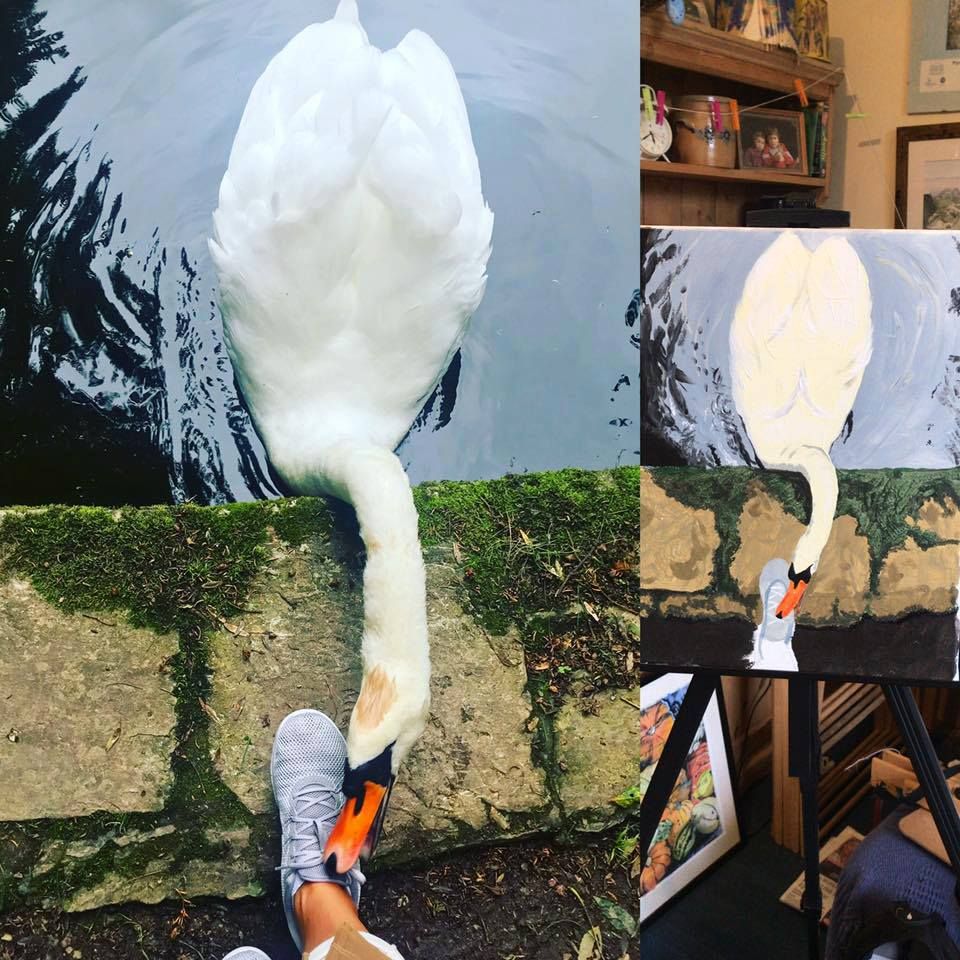 Image: Eleanor Brown on Facebook