The news of the badger cull in Somerset is so controversial that I feel I can barely mention it. But here at Hestercombe the debate is different. We are not asking whether they should be culled or not.... we are asking CAN THEY READ!!
We have had a spate of what can only be described as badger vandalism! Badgers are creatures of habit and have decided once again that their toilet facilities are on the Victorian Terrace- right on the ribbon border alongside the house. To make the perfect toilet it seems necessary for them to dig up all the plant in the area first and then do their business.
Obviously this does not make for a great visitor attraction so I wanted to explain to visitors why this border was looking a mess and added this sign to explain...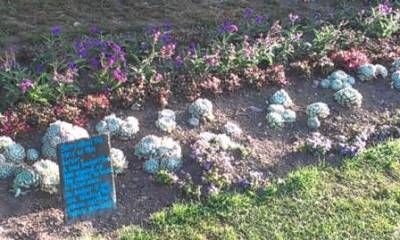 The sign says 'Sorry about the mess on this border. A local badger has been digging up the plants to make a toilet area. Mr badger if you are reading this, please use the toilets provided.'
The remarkable thing is that since I have added the sign the problem has stopped leading me to the only possible conclusion, that badgers can actually read!!