When it's cold outside and the days are short, it can be all too tempting to hunker down, cosy up and stay indoors. But we're here to convince you to throw on a jacket, pull on your wellies and head outside. Visiting winter gardens is a great way to do this. And while there won't be quite so many blooms, the colder months bring their own unique treats.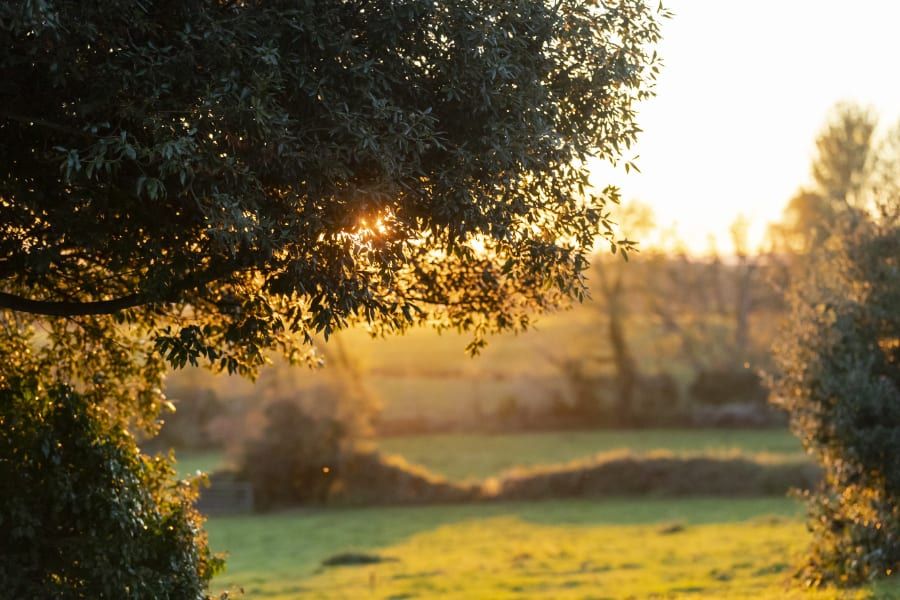 Take in the views
As you climb higher along the paths of the Landscape Garden, your views back across the ponds and out to the Vale of Taunton and Blackdown Hills beyond get better and better. The perk of visiting Hestercombe and many other winter gardens at this time of year is that the leaves have fallen from the trees. Without the green canopy, the view transforms and offers you an entirely new perspective.
Beat the crowds
Whether it's a springtime bluebell festival or a summer symphony of peonies, there's no denying the fact that in the sunnier months, gardens tend to be busier. But visit winter gardens and you'll enjoy a tranquil, natural oasis with far fewer people. Across Hestercombe's 50 acres, it can sometimes feel like you've got the entire garden to yourselves!
Get the family involved
The herbaceous borders may be deep in a slumber and the tender plants lifted and protected, but winter gardens are still a hive of activity. At this time of year, Hestercombe is home to a festive family trail throughout December and early January. You'll also find a winter wonderland skate rink and Father Christmas's Grotto on our expansive site. And of course, the Stables Cafe offers a toasty place to treat yourselves to some seasonal bites - plenty for all the family to see and do.
Look after your mental health
The physical benefits of being active are well known, but walking around winter gardens can benefit your mental health too. The huge vistas of the Landscape Garden can really help put things in perspective. There are plenty of quiet corners in the garden's unique buildings if you want a place to sit and think. It's also scientifically proven that spending time in nature contributes positively to your mental health.
Kick-start your New Year resolutions
Whether you've vowed to keep fit this year or to spend more quality time with family and friends, visiting winter gardens can help you do it. A regular ramble around the gardens will leave you feeling re-energised. It's also great preparation for our Woodland Wander fun run in the spring. Plan your visit to Hestercombe this winter or find out what gardening jobs you can do at home.