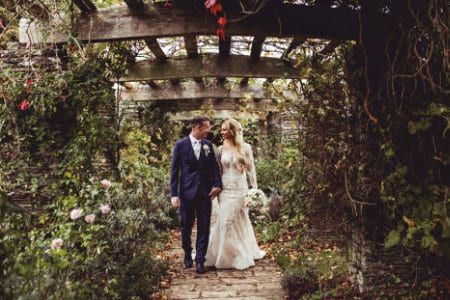 Every wedding is unique - and wedding planners will go to any lengths to make your special day perfect in every way. (Image: Jamie Dodd Photography // pictured: Nathalia & Frank at Hestercombe) Every wedding is unique, whether it's getting the rings delivered by a flying owl, or the groom munching on a four-pack of sandwiches just five minutes before the bride arrives. Whatever happens during the big day, our resident wedding planner Julie White will have seen most of it before...
As a wedding planner, what's the most resourceful thing you've had to do for someone's wedding?
We had to totally rebuild a wedding cake after it collapsed in the back of a bride's car for one wedding. It was a tense few moments, but we pulled it off and no one ever knew!
Which traditions have you spotted in weddings from around the world?
One couple had a red and gold Chinese-themed wedding with absolutely no white (that's seen as the colour of death), we hosted a South African wedding which included African print chair-covers and African dancers, and on another occasion we had an authentic Maori group performing the Haka as a complete surprise for all the guests.
What are the strangest requests you've had from a bride and groom?
There have been many, but the ones I really remember are the rings being delivered to the bride by a flying owl, a Brian May-style guitar solo for the bride's entrance music and the groom eating a pack of sandwiches just five minutes before the bride made her entrance!
What are the most common wedding trends?
The most popular themes in the last eight years have been centrepieces made with wood, using bottles and jam jars with hessian and lace. Naked cakes are also really popular.
Which details make the biggest impact?
Guests love receiving individual, personalised gifts. A wedding that's very relaxed and natural always goes down the best as everyone feels that they can really have fun.
How do you keep a nervous bride and groom calm?
A lot is about the preparation before the day. At Hestercombe we know exactly how to look after our couples. It's about having a professional attitude, a sense of humour and being able to diffuse an anxious situation before it arises. As a wedding planner, my advice to any couple about to get married is to let go, and don't try and control everyone and everything on the day. Remember what your day is all about, savour every moment and enjoy. This will only be achieved when you have complete confidence in your wedding planner and venue.
Planning your big day?
Find out more about weddings at Hestercombe, including our venues, catering options and prices.