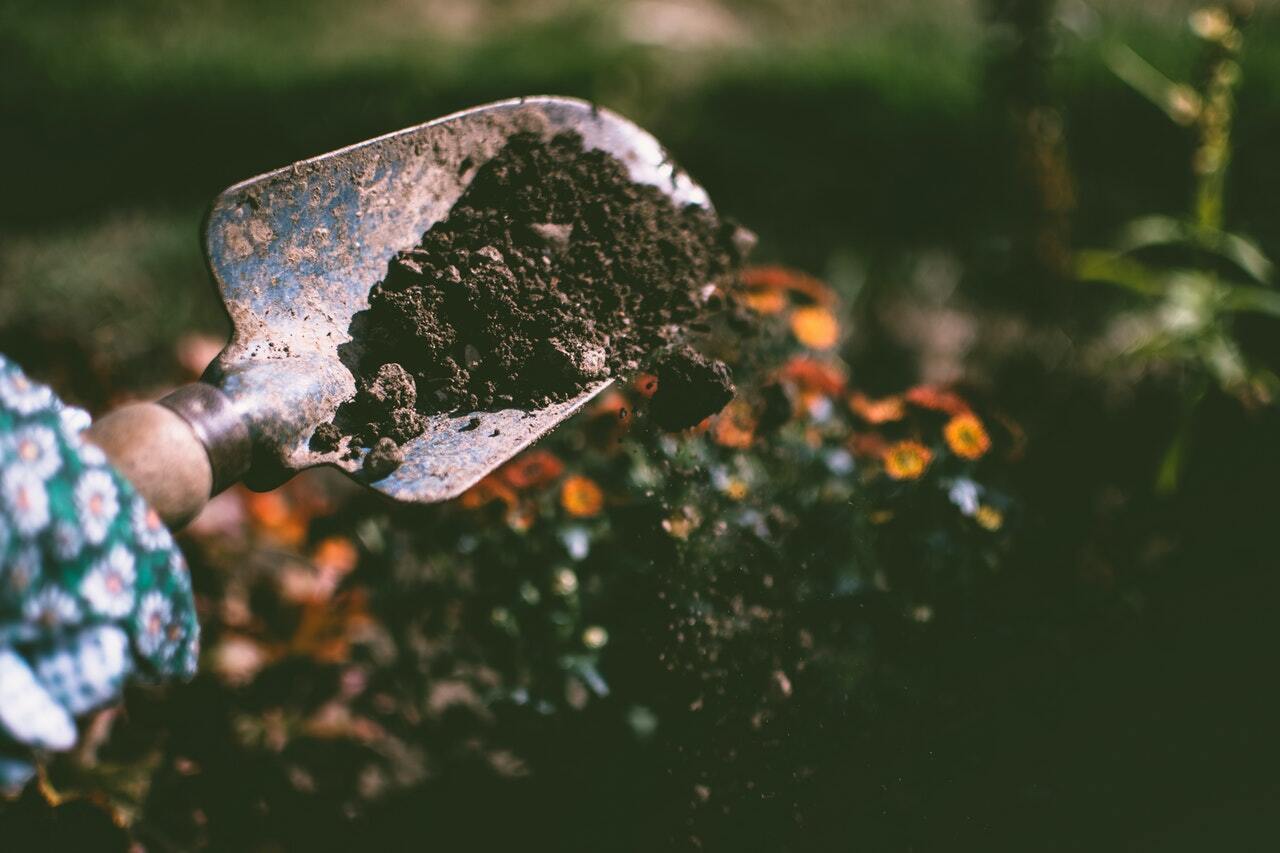 Written by Trina Davis for hestercombe.com
Mindfulness appears to be all the rage these days — and for good reason. University of Oxford professor Willem Kuyken shares that this practice is about developing a greater sense of awareness that ultimately teaches one to be present in the moment with curiosity, kindness, and care.
Many people practise mindfulness by doing a yoga session or listening to a guided meditation. But to truly reconnect with yourself, you must feel the ground beneath your feet, and this is why gardening is one of the best forms of mindfulness. After all, there's a special solace that one can only experience in the garden.
Gardening engages your senses
A key component to cultivating mindfulness is engaging with your senses. This is because focusing on your five senses encourages you to immerse in the world around you, and ultimately, live in the moment. And what better way to connect with your senses than tending to your garden. From viewing the lush greenery to smelling the flowers, and even pulling out the weeds, gardening offers so many opportunities to be fully present by engaging your senses.
The Independent points out that there's a powerful mindfulness trick called the "5-4-3-2-1" tool, which helps you connect to your senses. To put this into practice, you'll need to identify five things you can see in the garden, four things you can hear, three things you can feel, two things you can smell, and one thing you can taste — which can be enjoying a cup of tea. Overall, engaging with your senses grounds yourself in the moment, and therefore helps you achieve inner peace.
It lets you spend quality time with yourself
Now that so much of our time is devoted to looking at our mobile screens, it's easy for anyone to become disconnected from themselves. Thankfully, gardening draws you away from this and other distractions, and therefore allows you to spend quality time with yourself. You can use your time in the garden to focus on your breathing, put your thoughts in order, or simply appreciate the world around you.
And the best part is, gardening isn't something that'll eat up your entire day. This guide to lunch breaks notes how you can dedicate this time to practice mindfulness. And by making your garden the place for your daily lunch break (if you work from home) you can kill two birds with one stone, as you can satisfy both your inner peace and your stomach. With so many things calling for your attention, you must make a conscious effort to regularly connect with yourself. And the perfect way to keep yourself grounded is by being one with Mother Nature.
It puts things into perspective
It goes without saying that practising mindfulness isn't the easiest task, as many of us have a tendency to get carried away by our thoughts. One of the main goals of mindfulness is to view life in a clearer, more reasonable perspective. And gardening helps you achieve this because you become more patient, more understanding, and more present in the moment.
For instance, when planting flowers, you'll notice how they start small and then sprout to beautiful, blossoming plants. This reminds you of the importance of being patient with your own growth in life. Another way you can cultivate mindfulness in the garden is walking around and looking at your plants, as this encourages you to appreciate life and its natural beauty.
Finally, a pro tip for you: Zen masters Thich Nhat Hanh and Nguyen Anh-Huoing recommend walking a little slower than your normal pace while breathing normally to help you experience the peace and serenity of mindfulness.
The next time you step into a garden, be sure that it's not just tending to your plants, but your inner peace as well.
Main photo: Lisa Fotios