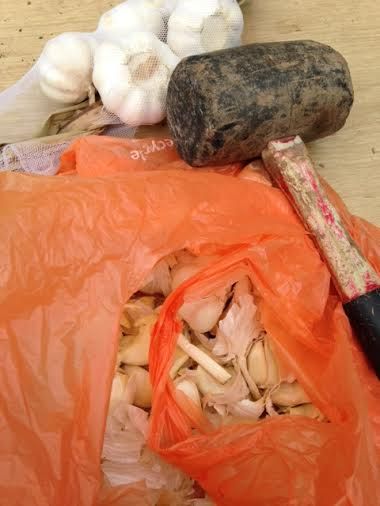 This may look odd but this is what I have been up to this afternoon - and I have not spent the day with Kev in the kitchens!
I have put whole garlic cloves in a carrier bag and then smashed them with a mallet- in a similar way to making the base of a cheescake. I then pricked the carrier bags and put them in a dustbin filled with water. Later I will add a tub of bicarbinate of soda and then I will leave it for a couple of weeks to brew.
We can then use this potion to put into sprayers and spray the roses. The idea is that it acts as a natural fungicide and will help us combat black spot.
So in a couple of weeks when you come and smell the roses and get a whiff of garlic- you'll know why.