You can tell it's summer when Folksy Theatre's trusty crew of actors arrive for another season of fantastic outdoor theatre. Whatever the British summer brings, there's really something special about sitting out on a summer's evening with a rug, good friends and a picnic. Go to our events page to find out more about this year's line up.
We asked Tom Hardwicke, co-founder of Folksy Theatre what life is like on the road for an outdoor theatre company and why Hestercombe is special to him.
Where did it all start?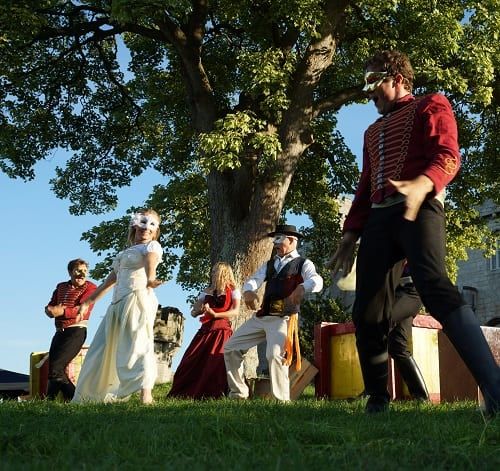 I've always wanted to run my own theatre company so after my wife and I left drama school and got fed up of being jobbing actors in London we decided to go it alone and Folksy was born. We're now in control of our own productions and we're not tied to London, in fact our aim is to bring theatre and the arts to rural communities. So you travel far and wide? Oh yes, from Aberdeen to Penzance. All in our red van Marty which is a key part of the team! What makes the perfect venue?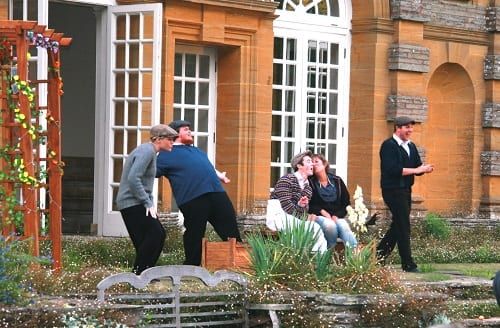 Hestercombe is one of our favourites (honestly)! This will be our 6

th

year here. We like to use space creatively so each venue presents exciting opportunities – at Hestercombe the Orangery is a ready-made stage. The building helps throw our voices back towards the audience but we've also used the cascade as a backdrop too. It helps that I grew up in Taunton so know and love the place. How does a small company cope with multiple characters? Ha! That's the fun bit. Sometimes it's chaos - one minute I'll be in a ballgown then racing to change into a burly chap. Audiences can't quite believe it's possible. In Taming of the Shrew last year one actress had to play five characters. She left the stage as a horse then returned as a man but had forgotten to remove her tail! Sounds like a lot of fun, even in the rain?! The weather always keeps us on our toes. We go on no matter what the weather (unless it's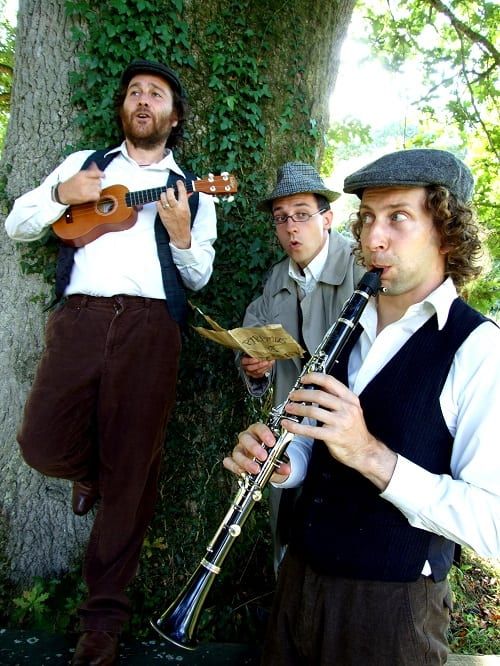 dangerous). We've performed in torrential rain and thunder but sometimes it really adds to the dramatic effect, like in Hamlet last year. You must deserve a good night's sleep after your performances? Well, one outcome of this outdoorsy life is that if we're caught in a downpour and get muddy or soaking we always need access to a washing machine and tumble dryer. We often take it in turns to sit up doing the laundry ready for the next show. A bit like the old Levi's ad but less glamorous! What can we expect from this year? As You Like It will be full of music and songs – we've a banjo player, drummer and violinist. We're setting the forest scenes in the bohemian 1960's so we're having lots of fun with colour and costumes. It's suitable for all the family so pack a picnic and come along! Book tickets for 'As You Like It' online or call 01823 413923.