Listening to the birdsong lilt through the air. Feeling the whisper of breeze calm your nerves. Wandering across the lawn, turning the corner and soaking up the moment you're first seen by your guests. There is so much to love about outdoor wedding ceremonies in Somerset. But, they do also bring their own logistical challenges. Find out what you need to know to plan the perfect open-air ceremony at Hestercombe.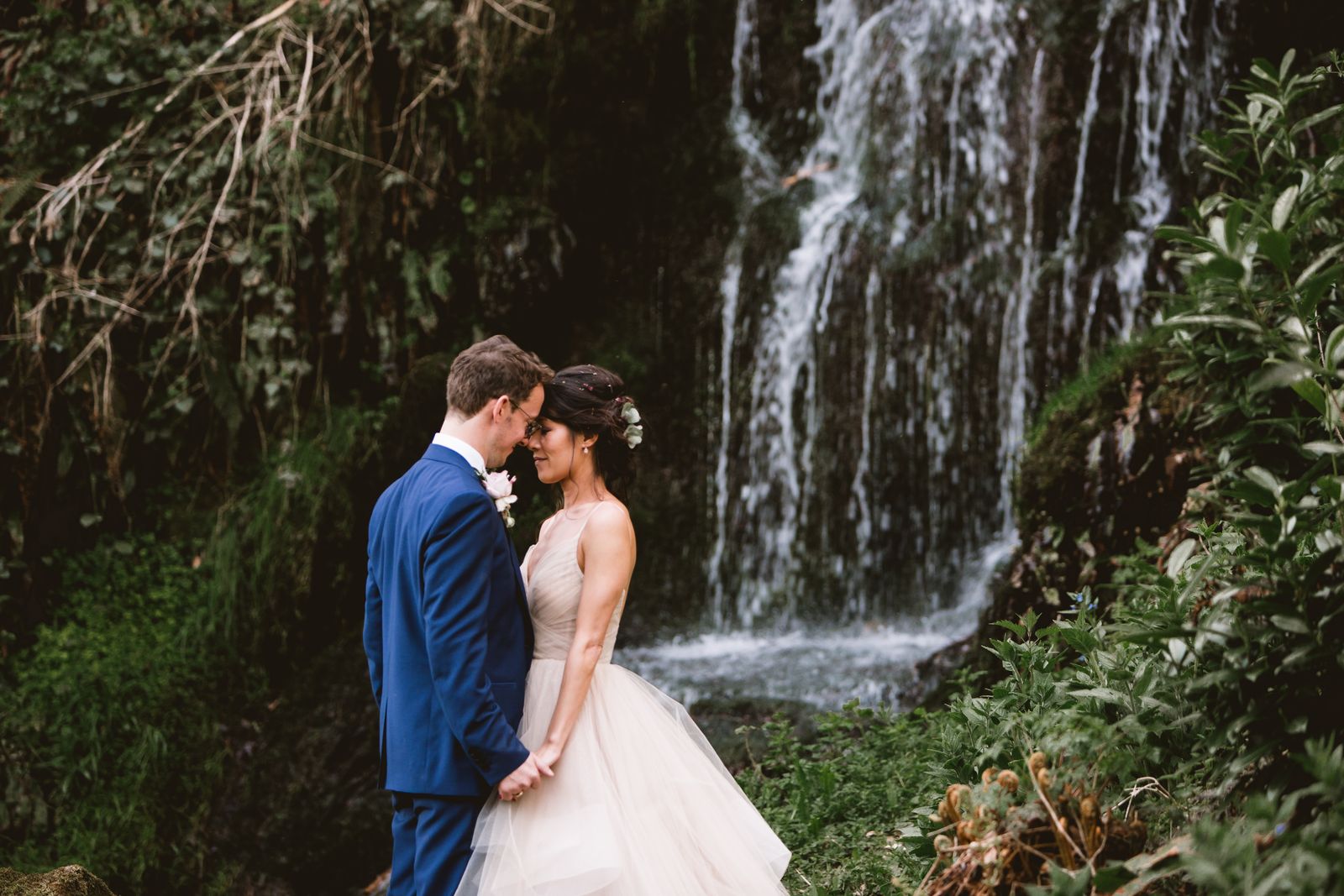 Photo courtesy of Jamie Dodd Photography
Can I legally get married outside?
While change may be on the cards for England's marriage laws, as it stands you can get married outside provided certain circumstances are met. When they are, that particular location can be licensed for civil ceremonies, just as our Temple and Orangery are.
But if your location doesn't fill the bill, don't despair. You can tie the knot with a blessing or symbolic ceremony on the day, then pop to the registry office to make it official earlier or later that week.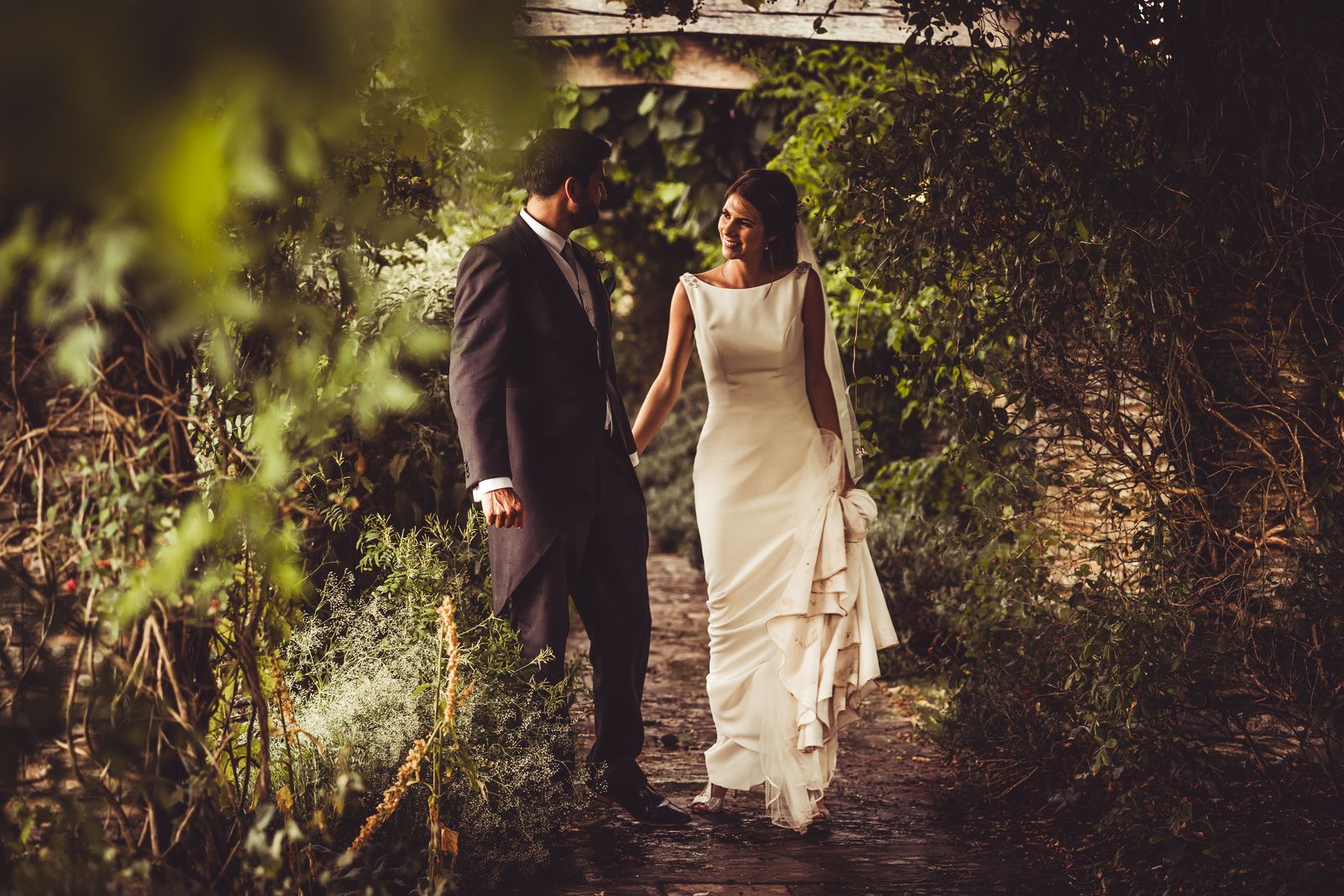 Photo courtesy of Jamie Dodd Photography
Who will take care of setting up?
Here at Hestercombe, we take care of all the legwork to make outdoor wedding ceremonies in Somerset a breeze. By the time you arrive, we'll have coordinated with your florist to ensure every finishing touch is in place.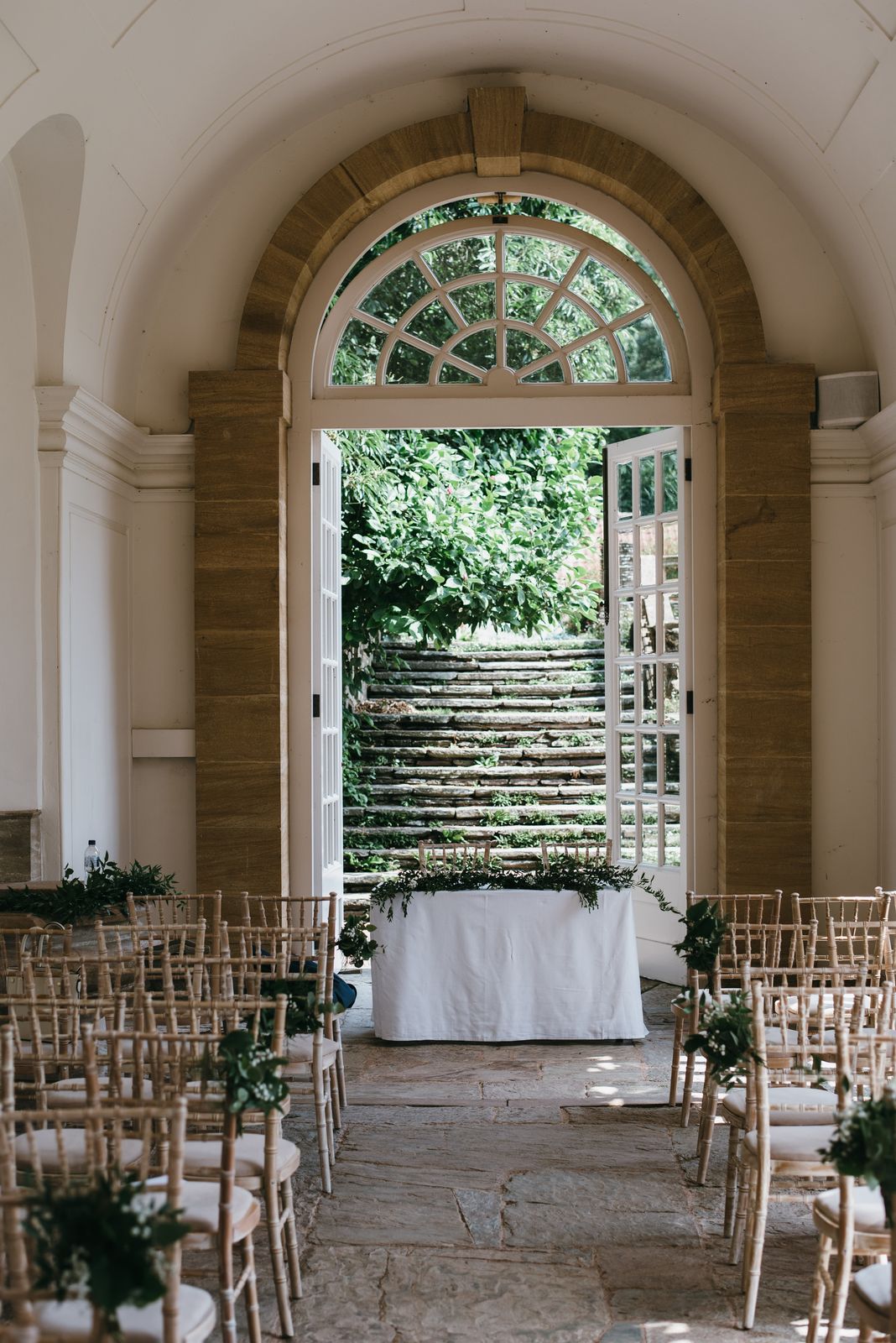 Photo courtesy of Simon Biffen Photography
We can't plan the weather, what is plan B?
Whether you get married in January or July, the one thing we can't do is control the weather. That makes it essential to have a super lovely plan B should wet weather put a halt to your alfresco ceremony plans.
Luckily for couples who choose Hestercombe for outdoor ceremonies in Somerset, our dreamy Orangery is a picture-perfect alternative. You'll make a dramatic entrance as you come into view and descend the steps before walking down the Orangery aisle.
With gorgeous golden stonework and huge windows opening up garden views, this is the next best thing. And with our friendly team on hand to help you get there beneath umbrellas, your dream wedding will be home and dry.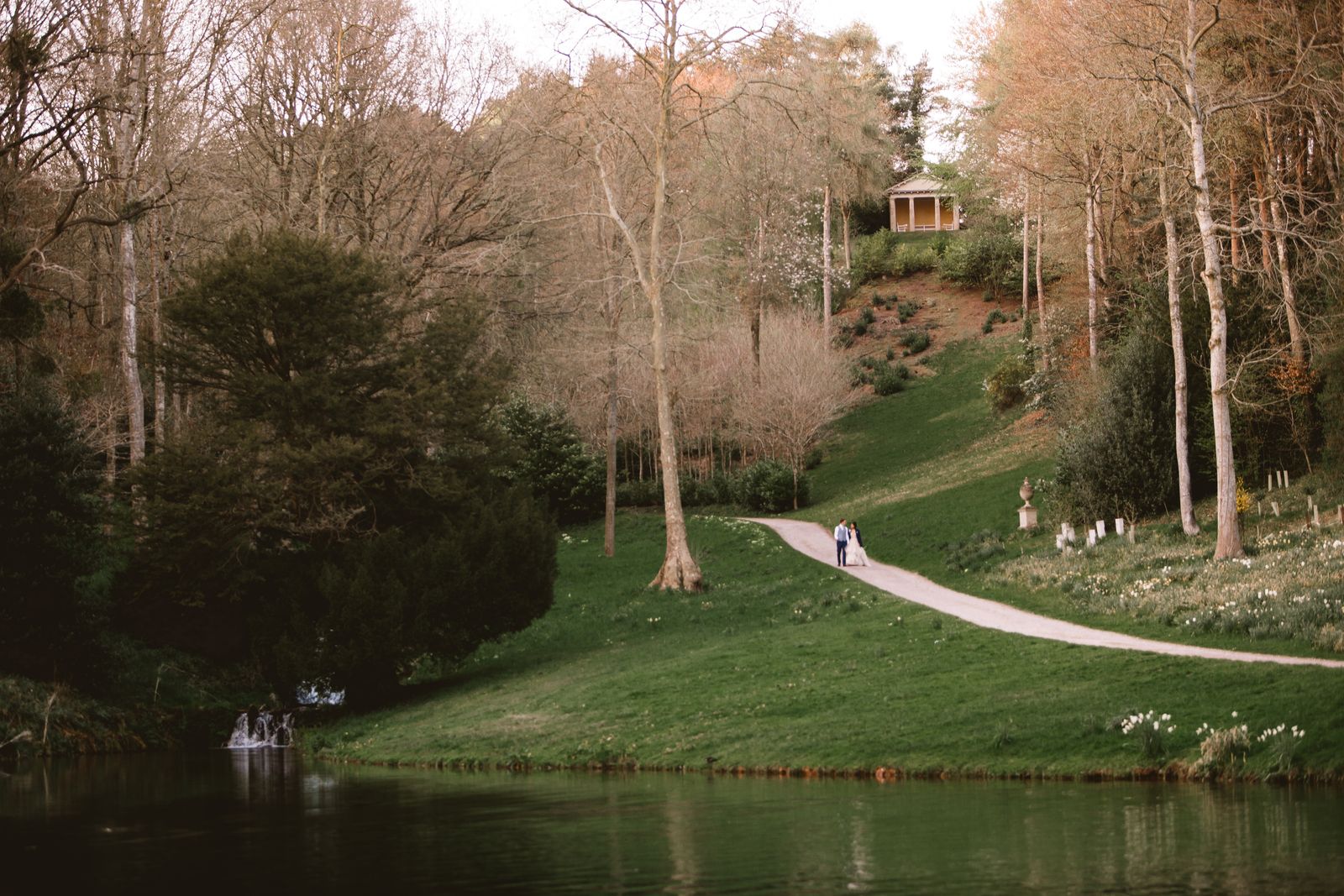 Photo courtesy of Jamie Dodd Photography
Where can we get married outside at Hestercombe?
Our Garden Temple will sweep you off your feet if you're dreaming of outdoor wedding ceremonies in Somerset. Built from stone in a stunning Greek style, your guests will gather on the lawn as you make your way beneath the romantic stone columns.
In this once-in-a-lifetime setting, you'll make your vows and share a kiss. And if you can take your eyes off each other, you can soak up gorgeous views over the lake, gardens and countryside that stretch for miles.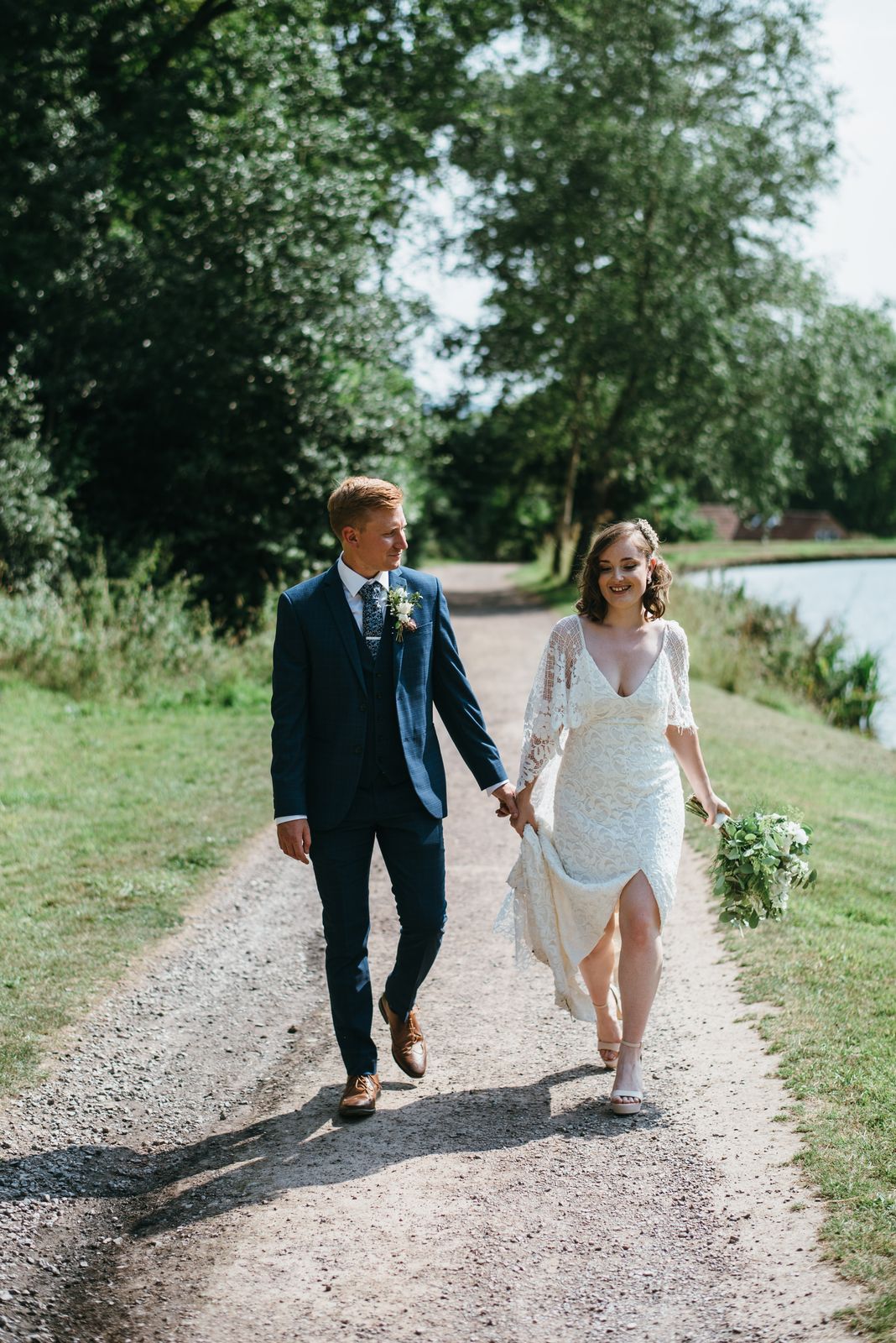 Photo courtesy of Simon Biffen Photography
Where do we go after the ceremony?
The choice is yours! You could spill down the Orangery Steps, which in turn spill with daisies in the stonework, then spread out on the lawn for canapés and fizz.
The Victorian Terrace is also yours to enjoy, with a carpet of colourful blooms adding natural beauty to every photo.
Then it's on to the party, starting with your wedding breakfast. Make your way to the rustic Bampfylde Hall or opt for an elegant marquee if you'd like.
Discover more about the romantic spaces you get the key to when you choose a Hestercombe wedding.