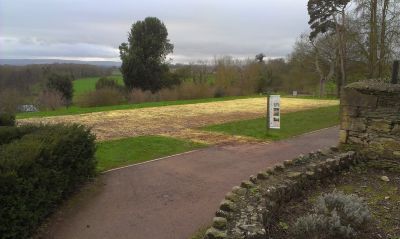 You may be wondering what on earth has happened to our lawn. Just to reassure you that it is not herbicide or a new type of grass that we are trialing.
It is the sight of a large marquee that sat there for over a month so that we could have our Christmas market followed by the skating rink.
The grass will very quickly recover as soon as the weather warms up a bit- we may give it a gentle nod in the right direction with some extra lawn care and seeding- but soon it will look as good as new!