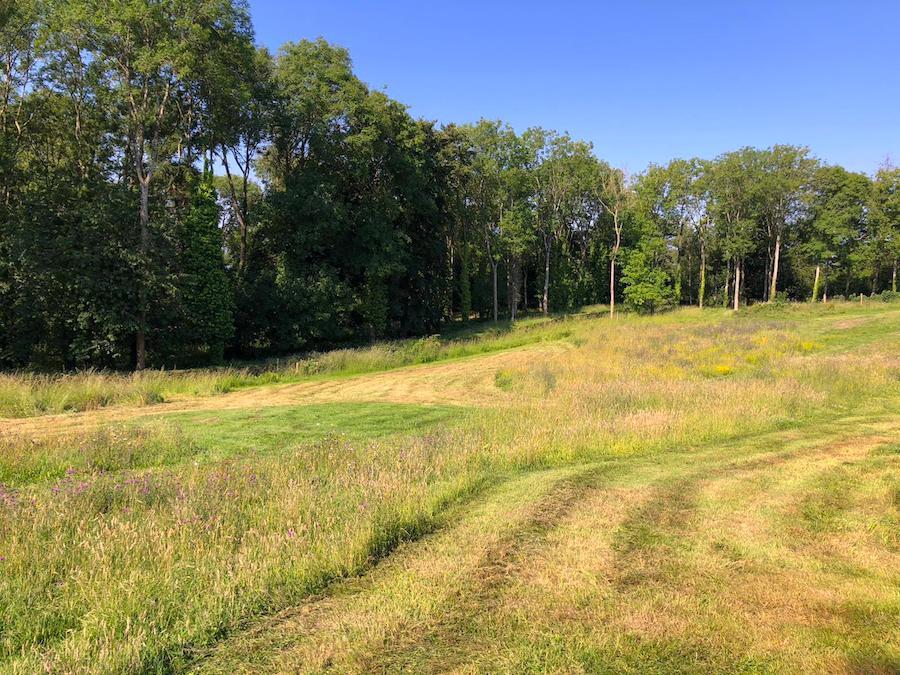 Hestercombe's Wildflower meadow – showing evidence of the hot early summer (image: Ben Knight)
By Claire Greenslade
"It has been such an extraordinary year in so many ways, even weather wise – spring was so hot that half the plants in the Wildflower Meadow germinated quickly, flowered and went to seed in a flash, and the whole site looked a bit burnt by the end of May.
The Wildflower Meadow has developed so well that it isn't worth anything to farmers any more as a hay cut for cattle feed as there are now more wildflowers than hay, which is what we were aiming to achieve.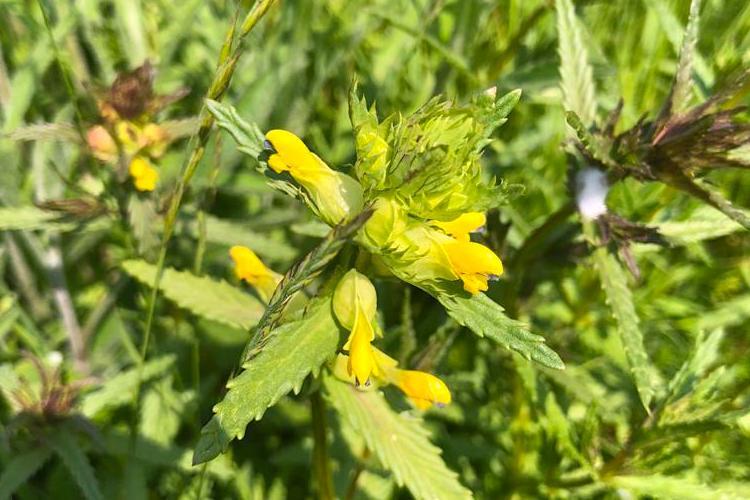 Yellow rattle in Hestercombe's Wildflower meadow (image: Ben Knight)
Yellow rattle progress
Big steps forward have been made by spreading the yellow rattle around the site. Yellow rattle is a hemi-parasitic plant which means that it gains some of its nutrients from the roots of neighbouring plants. It's really useful in a wildflower meadow as it slows the growth of grasses that would otherwise take over and become dense swards; it weakens the growth of the grass and allows space for the wildflowers that otherwise would not be able to compete.
We would normally collect the seed from the yellow rattle and then re-sow it into areas with a thick sward of grass – over the last few years the benefits of doing this have been amazing. This year with a lack of staff we're leaving the yellow rattle to self seed wherever it lands.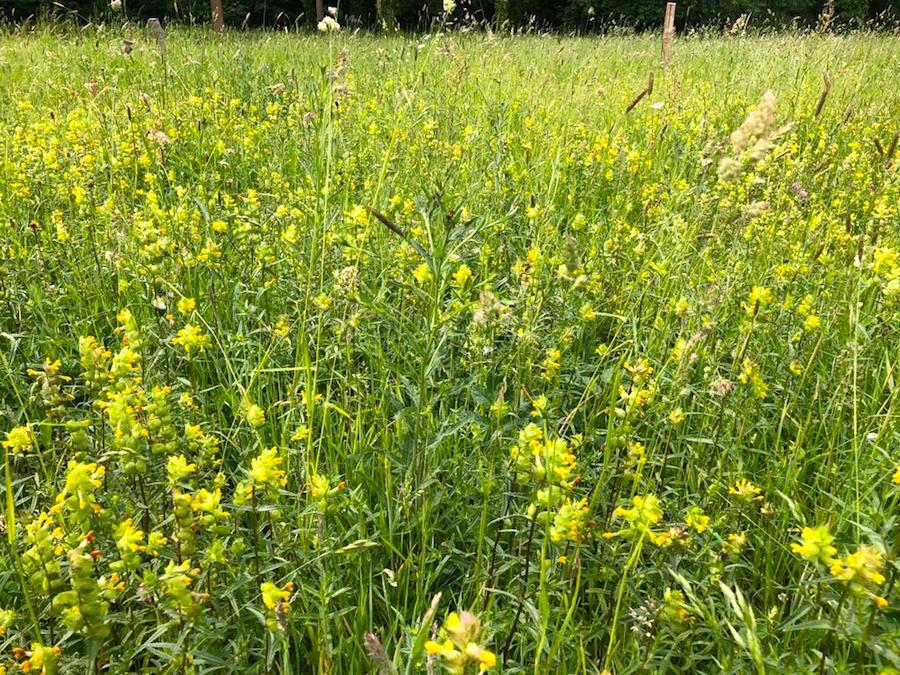 Ragwort and yellow rattle in the Wildflower meadow (image: Ben Knight)
Ragwort: a great habitat plant
From a farming point of view, when you take a hay cut you would want this to be done in June, but we are able to leave it a bit longer which will help the seeds from the flowers disperse into the soil. The other bonus is that our remit can be different. Because it's not being used to feed animals, it doesn't matter if we leave ragwort – poisonous to some cattle – in the mix. We used to pull all the ragwort for this reason but actually it's a great habitat plant and supports the cinnabar moth; you may have seen their beautiful black and yellow striped caterpillars on ragwort (these then turn into black and red winged day flying moths). In fact, this moth has been introduced to some countries to try and control ragwort. It's another example of how sometimes when you leave nature to it she will come up with her own technique.
This year because the meadow is less dense, and the grass swards much thinner, we have been able to mow it with our ride on mower and are doing it in patches so that areas still in flower can continue to self seed. The mowings have to be taken away rather than mulched as wildflower meadows don't like nutrient rich soils and the clippings would feed the soil."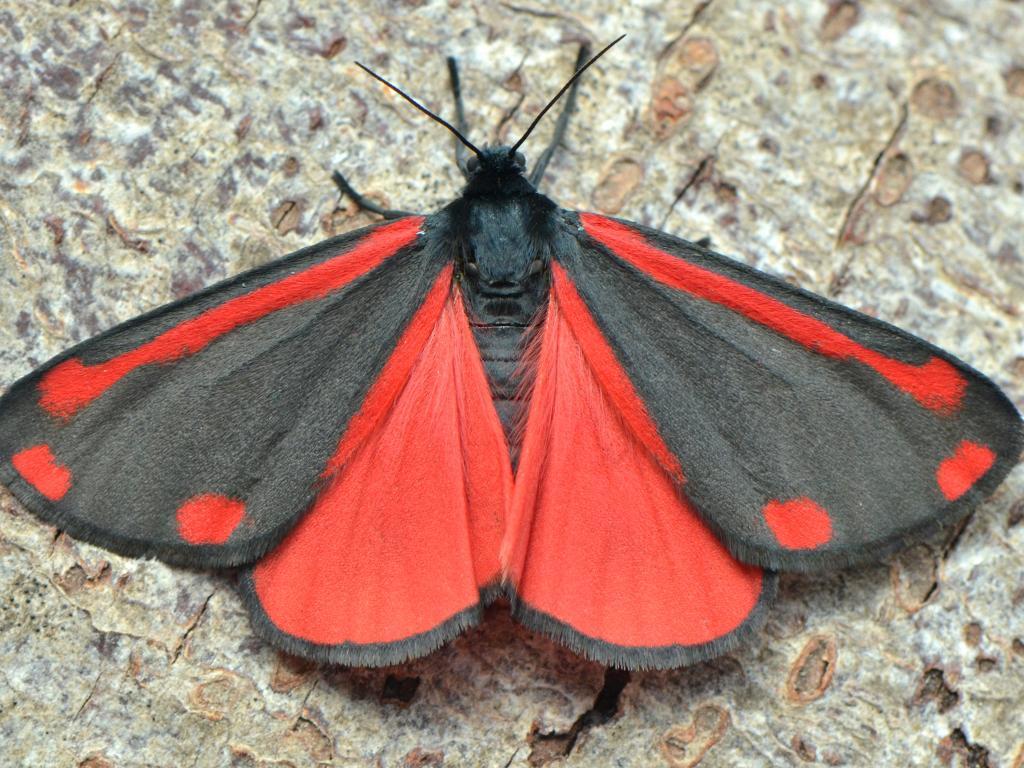 Ragwort is a great habitat plant and supports the cinnabar moth (image: wikimedia)
Visit Hestercombe
Visit Hestercombe's wildflower meadow – see our prices and opening hours and book your ticket.