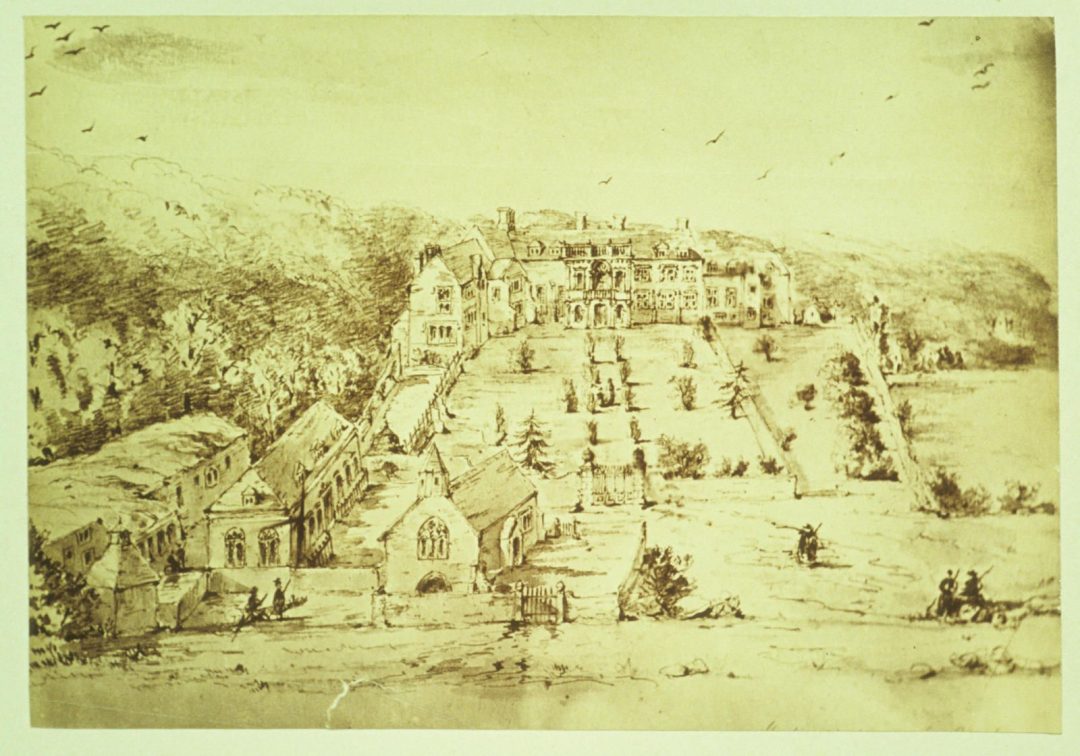 The Hestercombe Archive was established under the direction of Kim Legate BBA, MLA, MA, with two main aims: to document the historical development of the Hestercombe Estate, the recorded history of which dates to 682; and to help inform the continuing restoration of both its built and landscape heritage, in particular the Grade 1 listed Formal and Landscape gardens.
---
Transferred to newly refurbished facilities in Hestercombe House, the Archive continues to organise, catalogue and store its records according to three key information categories: images, written sources, and maps and plans. Each item, whether facsimile or original, is described on a central database that at the time of writing comprised over 9,500 entries, but new research is ongoing to address gaps in the historical record, improve interpretation of the site, and provide data for special exhibitions and in­-house publications, the most recent example of which is Recipes and Remedies: An 18th century collection by Margaret Bampfylde of Hestercombe (2006).
The 'Memories of Hestercombe' series further supports the interpretation goal by disseminating research findings through short papers that are available online and address particular aspects of Hestercombe's multilayered history, for instance the life of E. W. B. ['Teddy'] Portman (1856-­1911), the history of the Medieval Chapel, and the trials and tribulations of The Hestercombe Cricket Club (est. 1893).
More detailed reports are periodically generated to inform the conservation of certain areas of the gardens. Past examples are a replanting plan for the Pergola (2005), a restoration strategy for the Victorian Terrace (2001), and a scheme for reintroducing irises to the East Rill Borders (2004).
---
Who we are
Kim Legate is expertly assisted by Ben Whitworth who is responsible for slides, scans, photographs, and most recently, the Parks and Gardens UK's rapidly expanding database of conservation management plans from heritage properties across the UK. In addition, Ben has vastly improved accessibility to Hestercombe's historical record by meticulously transcribing over three thousand pages of Warre and Bampfylde family papers, including Coplestone Warre Bampfylde's 95 page marriage settlement of 1755; 300 pages of accounts, chronicling the remodelling of Hestercombe House by Taunton builder, Henry Davis, for Henry Berkeley Portman, 1st Viscount Portman 1874­76; and John Bampfylde's detailed, and often moving, early 18th century correspondence with Thomas Carew of Crowcombe Court. Also noteworthy among our holdings is a separate database, outlining the artistic output of the gifted Coplestone Warre Bampfylde (216 drawings to date), creator of the Landscape Garden at Hestercombe.
---
Get in touch
The Hestercombe Archive is a key point of contact with the general public, researchers, students, scholars and writers and we encourage enquiries from anyone interested in the history of the property. We are always keen to make contact with and, if appropriate receive deposits from, individuals who have had a closer connection to the estate, perhaps via a friend or family member who worked here in years gone by, and who may have memories or documents that reveal previously unknown details about Hestercombe's past.
It is our privilege, and responsibility, to ensure the storage and preservation of such important evidences for future generations. For any Archive-related enquiries, please contact Archivist Kim Legate.

---
Archives Blogs
The Hestercombe Archives are bursting at the seams with facts, pictures and accounts of the history of Hestercombe and those who lived and worked here. In our Archives blog section, you can read various installments of Memories of Hestercombe, as we delve into the heritage of the people who lived on, worked on and visited the Hestercombe estate over the course of its history.