Our Christmas Market is the perfect opportunity to buy locally made treats from an array of artisan makers. Here are a few goodies you could include.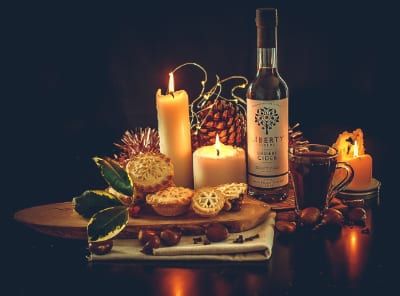 Artisan cider
Liberty Fields Dessert Cider is a deliciously different, rich and intense cider. It makes the perfect accompaniment to a plate of mince pies or Christmas pudding. And because it's only 7%, it is a fabulous alternative to a heavy port or liqueur. Made only with Dorset apples, it's a unique Christmas present. The team at Liberty Fields is made up of Robert Imlach, Vicky Morland, Pete Lemmey and Alison Lemmey - four friends who were interested in food, growing trees, biodiversity, and looking at serious alternative uses for some land on an organic dairy farm in Dorset.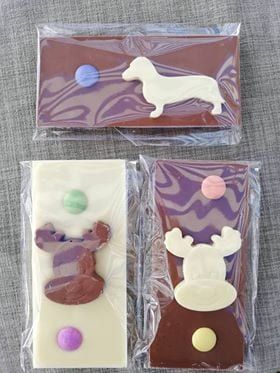 Handmade chocolate
Cocoa's range of Christmas novelty chocolate bars are great stocking fillers and are made using the finest Belgian chocolate. They are based very locally at Bicknoller and offer a wide range of flavoured bars. Founded by Jemma Bristow five years ago, they are a regular at Hestercombe's Christmas Market.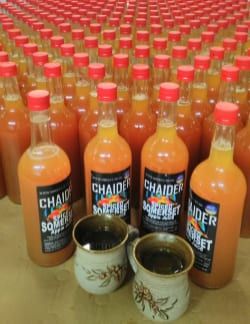 Christmas in a bottle
Hervy 4's Chaider is made from local Somerset apples mixed with the perfect blend of Indian Chai spices and is best described as Christmas in a bottle. Normally drunk hot, it is the perfect non-alcoholic alternative to mulled wine or cider. Simply open a bottle, pour it into a saucepan and gently heat. Once nice and warm, enjoy the Christmassy flavour of the drink that in 2017 won the prestigious Taste of the West Champions award for hot drinks. Herby 4 is a small family business based in the Quantock Hills.

Boozy marmalade
The Bumblee's Gin & Tonic Marmalade is a lemon marmalade with the addition of a delicious craft gin and tonic. What better way to start the day than with a bit of tipsy toast? They've been making it since 2012 and it has become a firm favourite with their customers. This year it was entered into the World Marmalade Awards and returned with a silver award. They will be bringing several boozy marmalades and jams, together with more traditional flavours, to Hestercombe's Christmas Market. Bumblee's Preserves are handmade in a Somerset kitchen using as much homegrown and locally sourced produce as possible.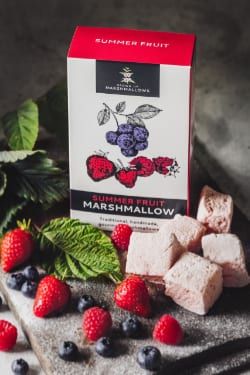 Indulgent marshmallows
Grown Up Marshmallows are handmade in small batches and flavoured with organic fruit grown in rich soil in Exmoor National Park. Nourished by nature and pollinated by bumblebees, the hand-picked berries create an exciting flavour for summer fruit marshmallows. The Grown-Up Marshmallow range are free from gluten, egg, dairy, fat, palm oil and GMO. No artificial colourings, flavourings or drying agents are used in their production. They are made by Janet Thompson who four years ago switched careers from teaching Environmental Ethics to making marshmallows.
Discover a wide variety of hand-picked stalls at our Christmas Market and source the perfect ingredients for your own Christmas hamper.